Lady Gaga To Perform At Super Bowl Halftime Show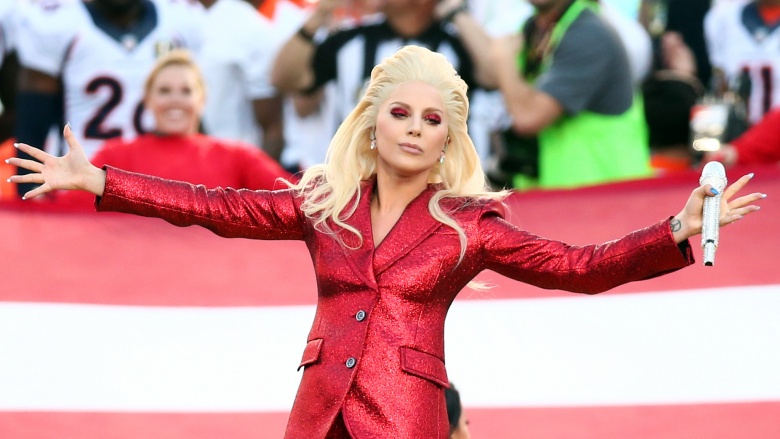 Getty Images
Gaga, ooh la la indeed!
Lady Gaga has officially signed on to perform the 2017 Super Bowl Halftime Show, Us Weekly reported. The big game takes place Feb. 5, 2017 at NRG Stadium in Houston, Texas. The news comes just days after rumors first circulated that Mother Monster would take the stage.
What led to the NFL's decision? Gaga performed the National Anthem at the 2016 championship game and crushed it, telling press at the time, "This is one of the highest honors of my career. I get a chance to sing for all the athletes—who have been working so hard their whole lives for this moment—the coaches, as well as the fans in the stands who are waiting for this moment. I think it marks what being an American is all about."
Additionally, Gaga has a new album, Joanne, dropping in October 2016. She just released the much-hyped, rock-tinged single, "Perfect Illusion," which debuted at no. 15 on the Billboard Hot 100. She's got a huge catalog of hits that would perform well with mainstream audiences ("Just Dance," "Edge of Glory," "Bad Romance," "Paparazzi," and "Applause," to name a few). Furthermore, the artist formerly known as Stefani Germanotta always delivers in her televised performances, like her moving tribute to David Bowie at the 2016 Grammys and her killer Sound of Music medley at the 2015 Oscars.
What's more, Adele reportedly turned down the gig, telling an audience, "I'm not doing the Super Bowl...I can't dance or anything like that." Gaga can, so she's a shoo-in, right?
The NFL actually isn't so sure. The league told Entertainment Weekly that it has not made a final decision. "We have had conversations with several fantastic artists about the Pepsi Super Bowl Halftime Show. However, at this point we do not have a final decision. We're happy there is so much excitement about the show."
Still, where there's smoke, there's fire...and it's a safe bet Gaga's performance would be a hot one indeed.