The Untold Truth Of Road Warrior Animal's Son
Professional wrestler Joseph Laurinaitis, (aka Road Warrior Animal) died Sept. 22, 2020, of natural causes at the Tan-Tar-A Resort in Osage Beach, MO, reported TMZ. He was 60 years old. 
Laurinaitis was a legend in the wrestling world, being inducted into the WWE Hall of Fame in 2011, per TMZ. With his ring partner, Road Warrior Hawk (real name Michael Hegstrand), Laurinaitis dominated tag team championships as The Road Warriors/Legion of Doom. The duo wore face paint and spiked collars to amp up the intimidation factor. According to USA Today, they were "widely considered one of professional wrestling's most iconic tag teams."
Laurinaitis was with his wife, Kim Laurinaitis, at the time of his death, TMZ reported. He has three biological children: a son named Joseph from a previous marriage, and a son named James and a daughter named Jessica from his former marriage with Julie Laurinaitis. (He also was a stepfather to Lindsey Laurinaitis, Kim's daughter). James followed in his father's footsteps as a sports champion, not quite in the realm of WWE, but as a lauded athlete nonetheless. Keep reading to find out more about the famous wrestler's son.
Road Warrior Animal's son dominates in the NFL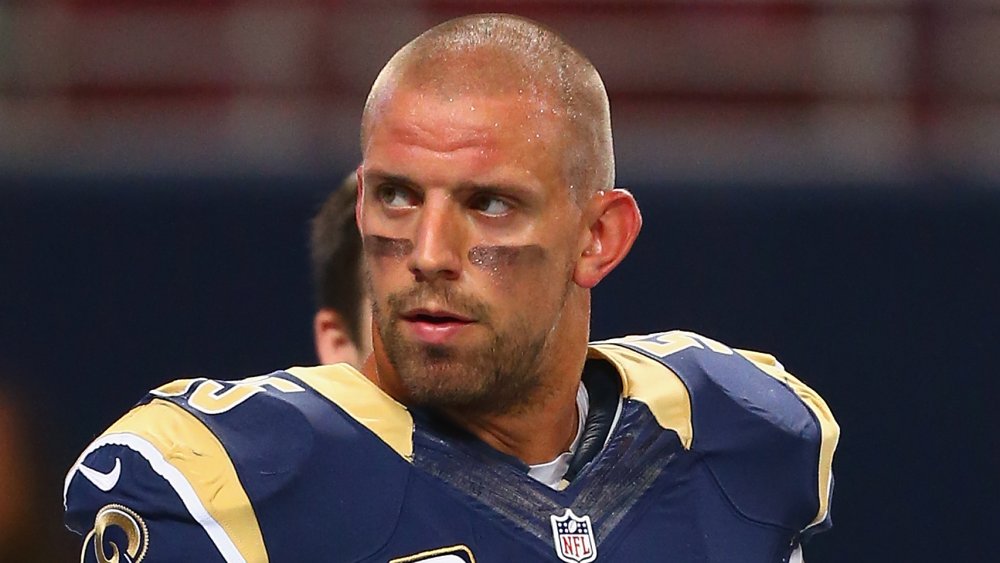 Dilip Vishwanat/Getty Images
Famed wrestler Joseph Laurinaitis (aka Road Warrior Animal) passed on his athletic drive to his son, James Laurinaitis. James didn't pursue a wrestling career; opting to go to war on the football field instead. 
According to TMZ, James was a celebrated linebacker at The Ohio State University and "picked in the 2nd-round of the 2009 NFL Draft by the Rams." He joined the New Orleans Saints in 2016 and played a total of eight years in the NFL, retiring in 2017, per USA Today. James became a commentator for Fox Sports and hosts a radio show with sports analyst Beau Bishop called Bishop & Laurinaitis on 97.1 The Fan.
James is married to Shelly Laurinaitis, and they have two daughters who appear regularly on his Instagram page. On his Twitter bio, James describes himself as a "Jesus Follower. Husband. Father." His faith may very well have been inspired by his father. According to Newsday, the pro wrestler was a born-again Christian who credits religion with providing "calmness and security" in the midst of life's challenges. 
In a 2012 interview with father and son, James said he eventually realized his father's profession was special, but "to me Dad was always Dad." An emotional "Animal" shifted the spotlight to his son: "I'm here living his dream," he said, choking up. "...I love this kid."
Our condolences go out to the Laurinaitis family.