Jim Carrey Sued For Wrongful Death Of Girlfriend, Calls Lawsuit 'Heartless'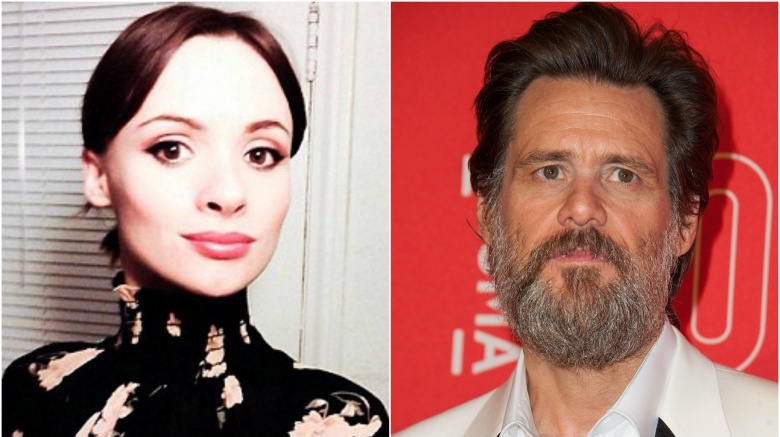 Getty Images
The estranged husband of Jim Carrey's late girlfriend, Cathriona White, has filed a wrongful death lawsuit against the Ace Venture actor claiming Carrey illegally obtained the prescription drugs that White used to reportedly commit suicide in Sept. 2015.
"This is a case about Jim Carrey using his immense wealth and celebrity status to illegally obtain and distribute highly addictive and, in this case, deadly, controlled substances," Mark Burton said in the lawsuit obtained by Page Six on Sept. 19, 2016. Burton alleges Carrey tried to cover up his involvement in White's suicide by sending "bogus" text messages to White "pretending as though he had misplaced the drugs and insinuating White may have taken them from Carrey without his knowledge." The suit claims Carrey was "controlling and manipulating White" to the point where he installed security cameras to watch her every move.
Carrey, 54, released a statement about the suit, telling Page Six: "I will not tolerate this heartless attempt to exploit me or the woman I loved. Cat's troubles were born long before I met her and sadly her tragic end was beyond anyone's control. I really hope that someday soon people will stop trying to profit from this and let her rest in peace."
White died on Sept. 28, 2015, at age 30, from an apparent suicide attempt in her Los Angeles apartment. Autopsy and toxicology reports confirmed in June 2016 that she died from a mix of prescription medication, including propranolol, zolpidem, oxycodone and oxymorphone that had been prescribed to a person named "Arthur King." Carrey had reportedly texted White asking if she "knew where his painkillers went from under the sink, " and "it appears likely that the bottles for 'Arthur King' found on her bedside table were the prescriptions [Carrey] was referring to [in his text]," the toxicology report said.
As Nicki Swift previously reported, White left a painful suicide note for Carrey shortly before she took her own life. "I've spent 3 days now in disbelief that you're not here. I can go on brokenhearted and try to put the pieces back. I could, I just don't have the will this time," the note said, according to People magazine. "I'm sorry you felt I wasn't there for you. I tried to give you my best part." White also discussed plans for her funeral in the note. "I don't really know about burial or that sort of thing," she wrote. "You are my family so whatever you choose will be fine." She ended the letter with, "Please forgive me. I'm just not for this world."
After White's suicide note hit the tabloids, Carrey released a statement, expressing his disgust with the media's incessant coverage. "When I came to Hollywood to make it as a comedian, I soon learned that the details of my private life would be handed out to the media like free dinner vouchers," he said. "I never dreamed that the people I love most in the world would also be on the menu. What a shame."
Carrey and White dated on-and-off starting in 2012. They reportedly reunited in May 2015 but split again shortly before White's death. "I am shocked and deeply saddened by the passing of my sweet Cathriona," Carrey said in a statement released shortly after her death. "She was a truly kind and delicate Irish flower, too sensitive for this soil, to whom loving and being loved was all that sparkled. My heart goes out to her family and friends and to everyone who loved and cared about her. We have all been hit with a lightning bolt."