Is Neil deGrasse Tyson Taking Over For Alex Trebek?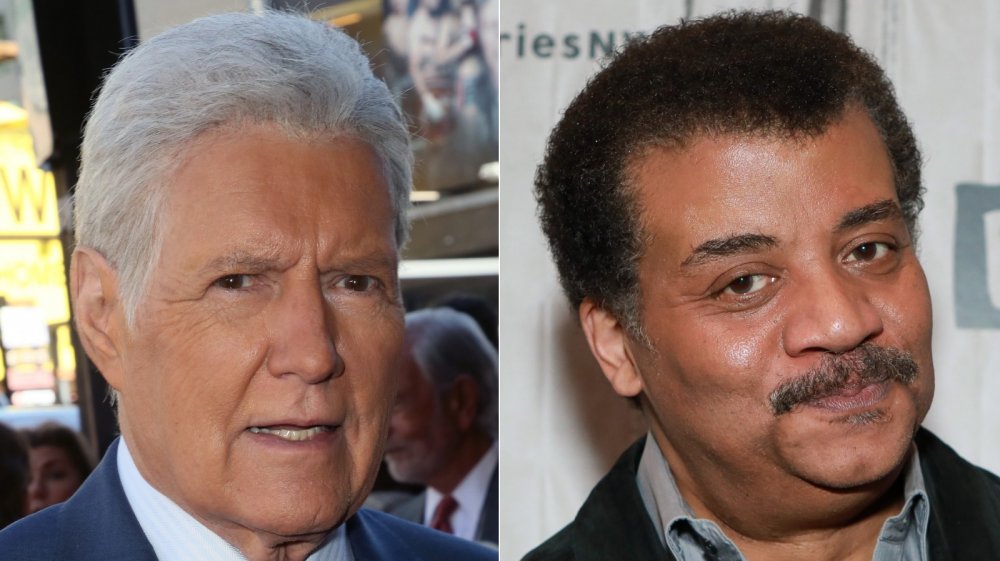 David Livingston, Jason Mendez/Getty Images
The popular long-standing game show Jeopardy!, and its host, Alex Trebek, go together like peanut butter and jelly, campfires and s'mores, alcohol and bad decisions, and... well you get the point. So to think about the show without Trebek is almost unfathomable. Sadly, with Trebek's contract set to expire in 2022 and his difficult battle with cancer continuing, there has definitely been some chatter about who might replace the legendary host if/when he retires. 
But if you think Trebek is worried about his replacement, you're wrong. In fact, he's not worried at all. As reported by Kare11, Trebek wrote in his memoir The Answer Is... that no matter who the next host of the show is, "Jeopardy! will be just fine." During an appearance on Good Morning America the host even made light of eventually being replaced, teasing that maybe actress and comedian Betty White will replace him. "I joke with the audience all the time and I say, 'Betty White' because they want somebody younger, somebody funnier."
While it might be fun to picture the nonagenarian filling Trebek's shoes, it doesn't appear she's actually on Sony's radar. Instead, it's rumored that famed astrophysicist Neil deGrasse Tyson is being considered, per CinemaBlend. But what does Tyson think about this rumor? 
Neil deGrasse Tyson shares his feelings about Jeopardy!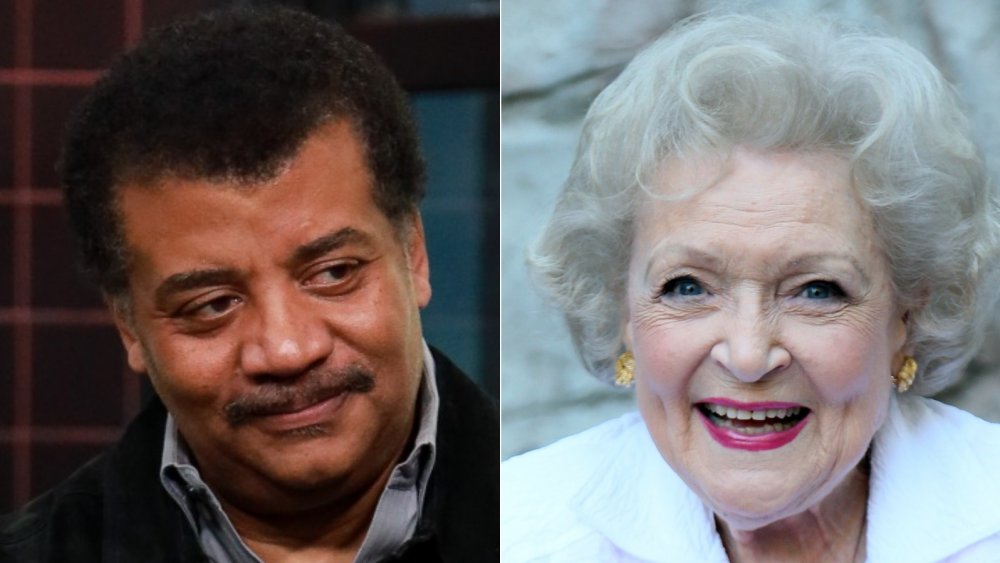 Jason Mendez, David Livingston/Getty Images
During an appearance on ABC's The View in Sept. 2020, Neil deGrasse Tyson gave a very ... shall we say diplomatic answer, as to whether or not he was entertaining the idea of becoming the new host of Jeopardy!. Tyson started off by saying "People who love knowledge, we all love Jeopardy!, and I've even been in some of the Daily Double clues, so I'm feeling the show. And I think I would be really good at that."
But the buck stops there. Unfortunately, being an astrophysicist and all, Tyson simply doesn't have the time. "It's just not my goal this lifetime," he said. "If I can clone myself, definitely line me up. But as an astrophysicist, no. Find somebody else. Not me." WOMP WOMP WOMPPPP.
It's also rumored that Ken Jennings, the show's "Greatest of All Time Champion" is also a contender for the coveted position, per CinemaBlend. Alas, our bets are still on Betty White! You go get 'em, girl!