Angelina Jolie Files For Divorce From Brad Pitt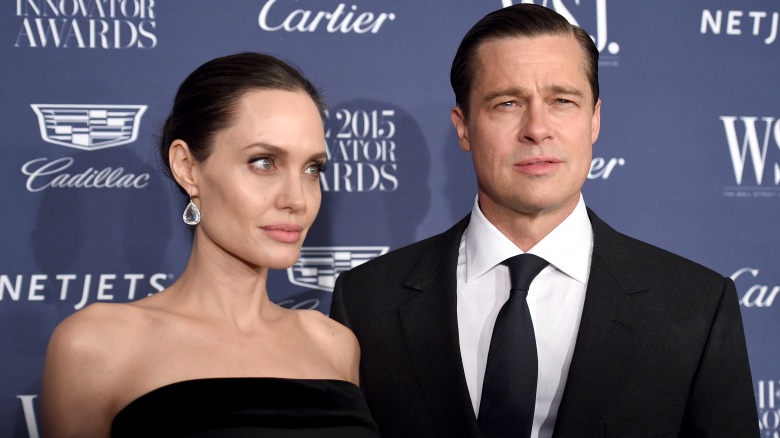 Getty Images
Brangelina is no more. Love is dead.
TMZ reports that Angelina Jolie filed for divorce from Brad Pitt on Sept. 19, 2016. Jolie cited "irreconcilable differences" and noted a date of separation of Sept. 15, 2016—less than a week ago, implying that whatever happened to split them up may have been sudden.
The Oscar-winning actress nabbed "disso queen" Laura Wasser as her attorney, the same fierce divorce lawyer who repped Johnny Depp in his messy divorce from Amber Heard. Jolie requested sole physical custody of the couple's six children (Maddox, 15, Pax, 12, Zahara, 11, Shiloh, 10, and twins Knox and Vivienne, 8) with visitation rights for Pitt.
Sources close to the pair told TMZ there was no infidelity or third party involved in the breakup, and that Jolie's focus was on Pitt's parenting. "[She was] extremely upset with his methods," a source said, adding, "Her decision to file was based solely on his interaction with the children."
The couple, who met while filming Mr. and Mrs. Smith (2004) in 2003, have been together since 2004. They finally married in August 2014 at the behest of their children.
In October 2015, the couple told Tom Brokaw on Today that their film about a troubled marriage, By the Sea (2015), wasn't about their relationship. "It's because we're actually very, very stable and these aren't our issues," Jolie said. "We have more moments where I say, 'I'm going to be a better wife. I'm going to learn to cook.' And [Brad] says, 'Oh, honey, know what you're good at.'... But I do [feel] like, 'No, no, no, I'm going to get this wife thing down.' He knows my limitations and where I'm a good wife and a good mom."
Pitt added, "Whatever's got to be done to keep the family together, and keep the family together as long as possible is gonna be done."