Kailyn Lowry And Briana DeJesus Aren't Friends. Here's Why
For two people on a reality television show, Teen Mom castmates Kailyn Lowry and Briana DeJesus certainly stir up their share of drama on social media as well. The drama, it seems, doesn't just stop on the screen, but often spills over on Instagram and Twitter, stoking fans' emotions and each other's. Lately, Kailyn and Briana have had a few back-and-forths on social media, with the most recent feud unraveling on Twitter after Kailyn tweeted on Sept. 22, 2020, "Karma's a b***h."
The comment was seemingly a stab at Briana, who recently shared the results of her STI test that came out positive for chlamydia after Briana got tangled up in the sheets with her ex and baby daddy, Luis Hernandez, according to Hollywood Life. Briana didn't miss a beat, firing back after Kailyn's karma tweet, "YA BABYDADDDYYYY WANNA LOVE ME," in a tweet that has since been deleted, according to a separate Hollywood Life account.
Briana seemed to be referencing Kailyn's ex, Chris Lopez, who fans noted appeared on Briana's Instagram, double-tapping her photos. Briana stoked those fires furthers by openly getting flirty with Chris, asking him when they're going to work out together. The situation is even more complicated by the fact that Chris and Kailyn currently have a strained relationship.
The tension between Briana and Kailyn over Kailyn's ex is not a first. In fact, the two often get into drama over their exes and that even seems to be at the root of their rift. 
Is Kailyn Lowry 'hung up' over old drama?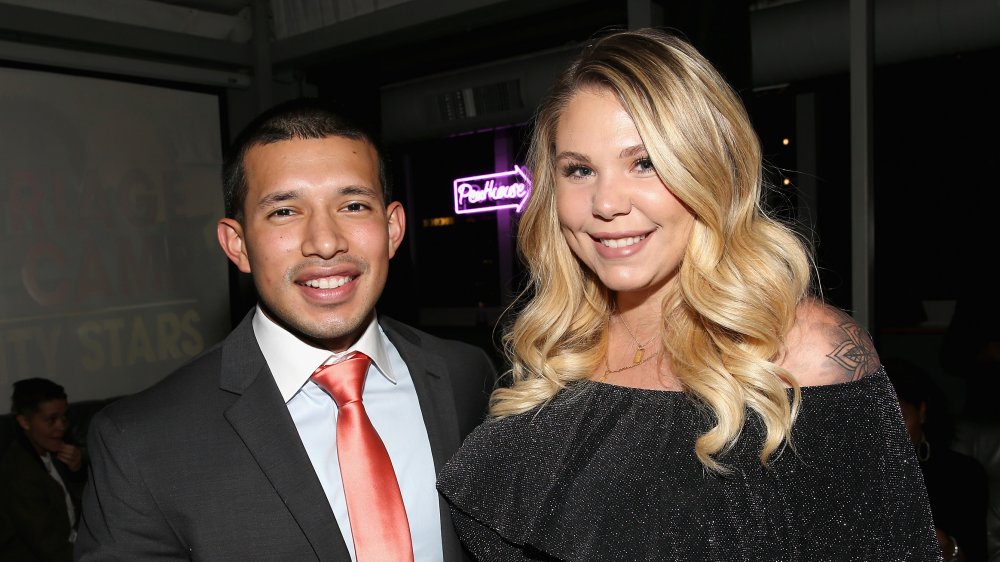 Bennett Raglin/Getty Images
According to Briana DeJesus' account in Champion Daily, their feud began over Javi Marroquin, Kailyn Lowry's ex-husband and baby daddy, who Briana dated after Kailyn and Javi split. "Why are you still hung up on hating me over some old Javi drama?" Briana asked. "He's all yours! Have him! Enjoy him! But stop trying to fight with me simply for the fact that you're still bitter about drama that is YEARS old at this point."
And Javi aside, Briana is claiming that she wants nothing to do with Kailyn's other ex, Chris Lopez, who she'd flirted with on Instagram. "Just like I said with Javi," Briana added, "CHRIS IS ALL YOURS," claiming she has "never talked to him." Briana also said Kailyn should either "stop talking" about her or "be a woman and let's sit down and have a conversation."
Apparently Briana is"willing to talk it out" and "move on," but Kailyn isn't "about that life." "Don't you have better things to worry about then inserting yourself into drama with one of my children's fathers?" Briana asked, referencing additional beef Kailyn tried to start on Father's Day. "I DO NOT WANT YOUR MEN," she finished, saying that "Javi was a mistake but it's in the past" and that she doesn't "want or seek out drama" with her castmate. Briana ultimately declared to Kail, "it seems you want to continue to throw shade and daggers and start drama."