What Dr. Phil Really Thinks About Bhad Bhabie Today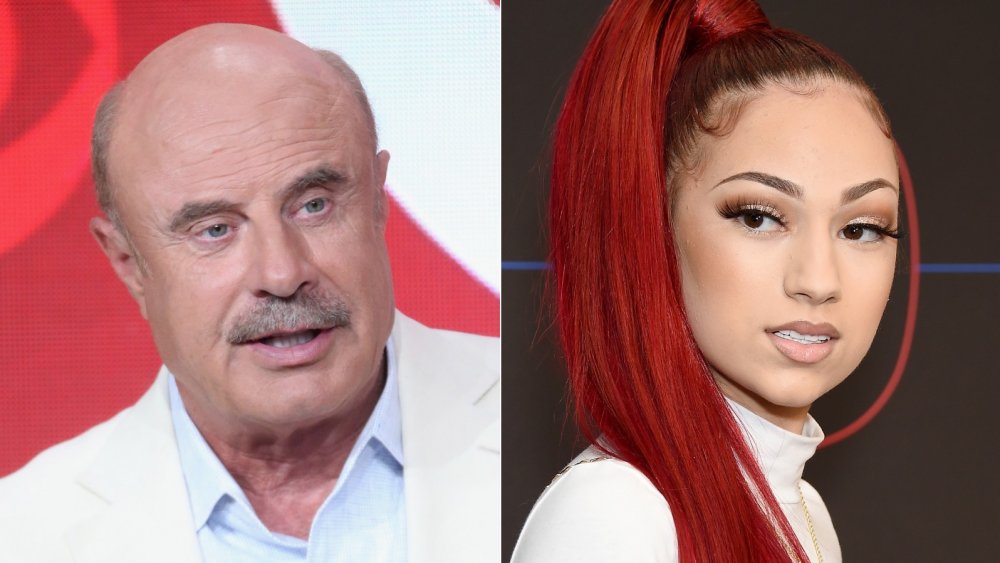 Frederick M. Brown, Gregg Deguire/Getty Images
Before becoming Bhad Bhabie, Danielle Bregoli was an out of control teen who ended up on Dr. Phil. Bregoli's claim to fame comes from her appearance on the 2016 Dr. Phil episode titled, "I Want To Give Up My Car-Stealing, Knife-Wielding, Twerking 13-Year-Old Daughter Who Tried To Frame Me For A Crime." While the episode title in and of itself is certainly more than enough to catch a person's attention, Bregoli's staple in the entertainment industry actually came from her coined phrase: "Cash me outside! How 'bout dah?"
Since her initial appearance on the show, Bregoli's career has reached new heights. These days, she's a multi-millionaire with millions and millions followers on Instagram. Additionally, she dabbles in different fields of the industry, including music and beauty. In 2017, Bregoli dropped her first single, "These Heaux", which made her the "youngest female to land a debut single on the chart," per BBC. 
According to TMZ, the same year, Bregoli signed to Atlantic Records and "Bhad Bhabie" was born. In 2019, Bregoli snagged a $900,000 endorsement deal with CopyCat Beauty, per Allure, a brand that duplicates high-end beauty products and sells them at a drugstore price.
Bregoli's infamy continues to bring her success even in her rebranding. She believes that she did Dr. Phil a service by being on his show, according to her 2017 follow-up episode. "I made you just how Oprah made you. You were nothin' before I came on this show." Apparently, Dr. Phil isn't afraid to admit the slight accuracy of her statement. Keep reading to find out what the talk show host really thinks about Bhad Bhabie.
Dr. Phil takes zero credit for Bhad Bhabie's success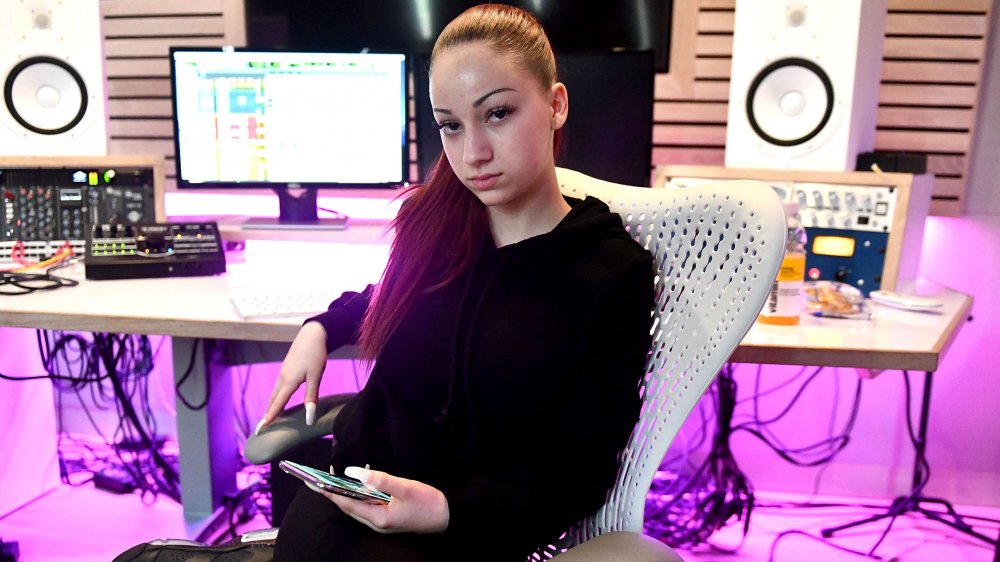 Scott Dudelson/Getty Images
Danielle Bregoli's 2016 interview with Dr. Phil skyrocketed her career, but he does not necessarily pride himself on her overnight success. When asked about Bregoli during a 2019 interview with Joe Rogan, he said her episode was his "moment of infamy."
"We work with her and we send her to this ranch for, like, four months, right?" Dr. Phil said. "She goes for a long time and makes a complete turnaround, does a really great job. They say she's become a leader, she's working with all these girls, doing a great job. And then she graduates." Apparently, after Bregoli returned home, she reverted to her old ways.
At the time of the interview, the popular TV psychologist seemingly hadn't heard any of Bregoli's music, nor had he seen her since 2017. However, he noted that he still had hope that she would turn her experience on Dr. Phil into a positive. "I take no credit or blame, you know, I just did what I could and haven't seen her since."
The "Cash Me Outside" trendsetter did not take well to Dr. Phil's criticism in his interviews on The Breakfast Club and The Tonight Show Starring Jimmy Fallon. In 2017, Bregoli told Maxim that she would never go back to Dr. Phil again. "Hell no. Ain't nobody have time for that bald-headed b***h. I just saw him on Jimmy Fallon talking all sorts of mess about my mom." Yikes. 
It seems like Bregoli and Dr. Phil will never see eye to eye, but it's hard to deny the mutual benefit they both received from crossing paths on Dr. Phil.