Here's How Much Dr. Phil Is Really Worth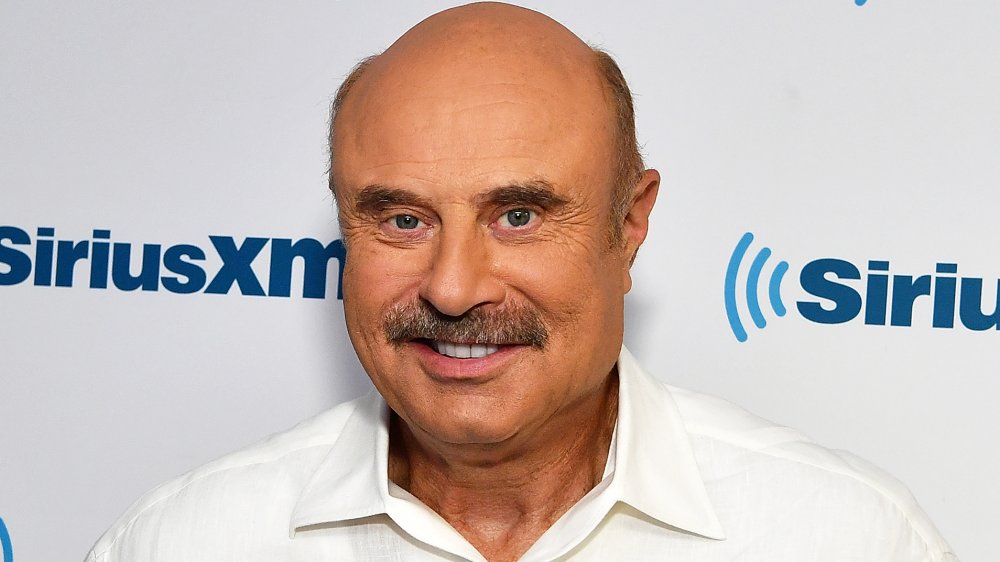 Slaven Vlasic/Getty Images
Dr. Phil's talk show first aired in September 2002 after he got his start as Oprah Winfrey's "protégé," according to The New York Times. Over the years, Dr. Phil has spoken with a range of people from "heroin addicts to the victims of domestic violence or survivors of suicide," according to ABC News.
Dr. Phil — whose full name is Dr. Phillip Calvin McGraw – has really done it all. In addition to making celebrities cry on his show, he's also helped guests reach huge breakthroughs. Then, there's the crowd that says the psychologist-gone-talk show host ruined their lives.
It seems that there has always been a twinge of controversy following the man. Even way back in 2003, shortly after his show first began, Dr. Phil was already making headlines in The New York Times for capitalizing on weight loss products. What made the situation even trickier was Dr. Phil's title. According to The New York Times, "because Dr. McGraw carries the honorific 'doctor' — though he is a clinical psychologist and not a physician — his critics say that consumers are more likely to trust his recommendations."
While there's certainly been some controversy surrounding Dr. Phil from time to time, it really hasn't slowed down our mustachioed host. Instead, he seems to have thrived — at least, financially. You won't believe what Dr. Phil is worth!
Dr. Phil doesn't want to play it safe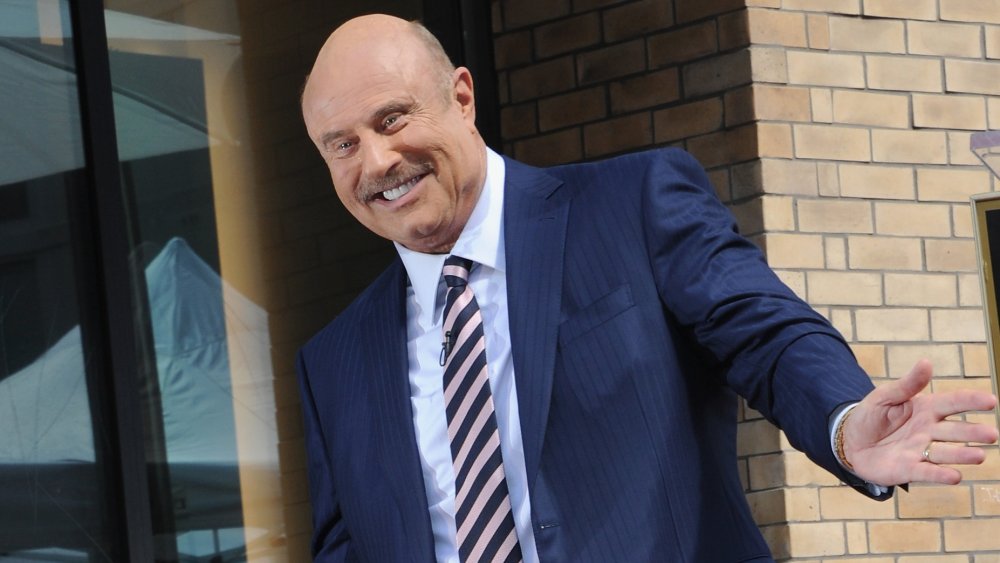 Albert L. Ortega/Getty Images
Dr. Phil has capitalized on various ventures since he first began his talk show, which hasn't always sat well with his viewers. When he started receiving heat from fans, Dr. Phil noted that he'll never be able to please everyone. "I guarantee you there is absolutely nothing — nothing I could do that somebody wouldn't have a problem with," Dr. Phil said, according to The New York Times.
He added, "'If I was on the air and was just kind of a plain-vanilla personality that took the safe road and the safe way trying to please all of the people all of the time, I'd been gone in two weeks."
That attitude has seemingly served him well because, according to Celebrity Net Worth, Dr. Phil is sitting pretty at $440 million. Per the outlet, his annual salary is $88 million, and he doesn't show any signs of slowing down any time soon. According to Deadline, Dr. Phil "has signed a new deal with CBS Television Distribution to continue the show through 2023." Not too shabby!