Body Language Expert Reveals The Truth About Ivana Trump And Donald Trump's Relationship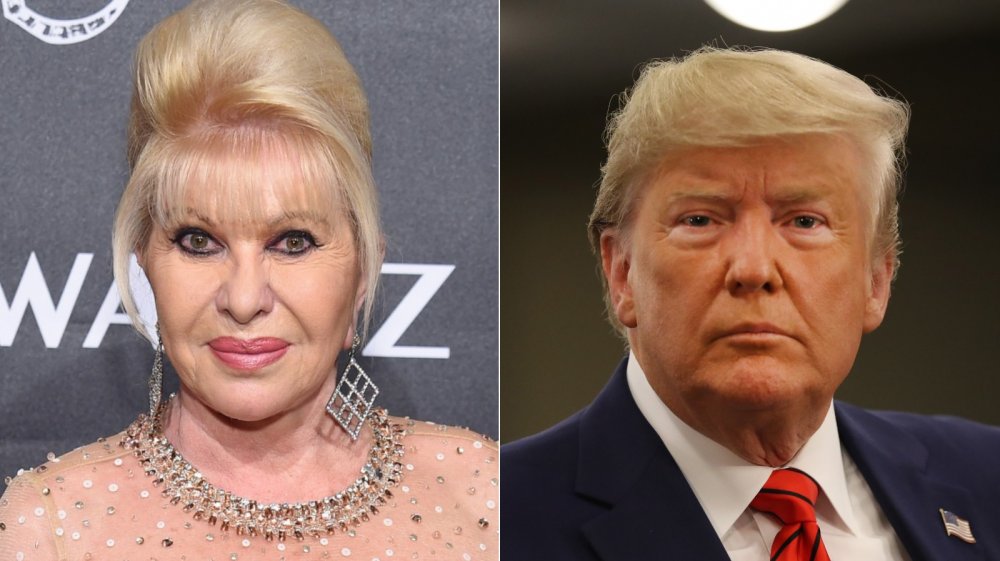 Jamie Mccarthy, Spencer Platt/Getty Images
Donald Trump may be married to Melania Trump these days, but he also happens to have two ex-wives. While Marla Maples was his second spouse, Ivana Trump was the first woman to say "I do" to Donald when they wed back in 1977. The pair had three children together — Ivanka, Eric, and Donald Jr. — before finalizing their divorce in 1992 amid a press storm related to his affair with Maples, according to Town & Country.
Yet, while the way Donald and Ivana's marriage ended could have left them at odds with each other — and did spark what Newsweek called the "War of the Trumps" — things have apparently settled down over time. In fact, Town & Country noted that "some 20 years later the couple gets along, and he even considers her something of an adviser." That surely makes you curious about the true dynamic between Donald and Ivana. Fortunately, body language expert Dr. Renée Carr, who's both a psychologist and a political and corporate advisor, gave Nicki Swift some exclusive insight into their connection while they were married and what things are like between them now.
Ivana Trump might have 'regretted' her marriage to Donald Trump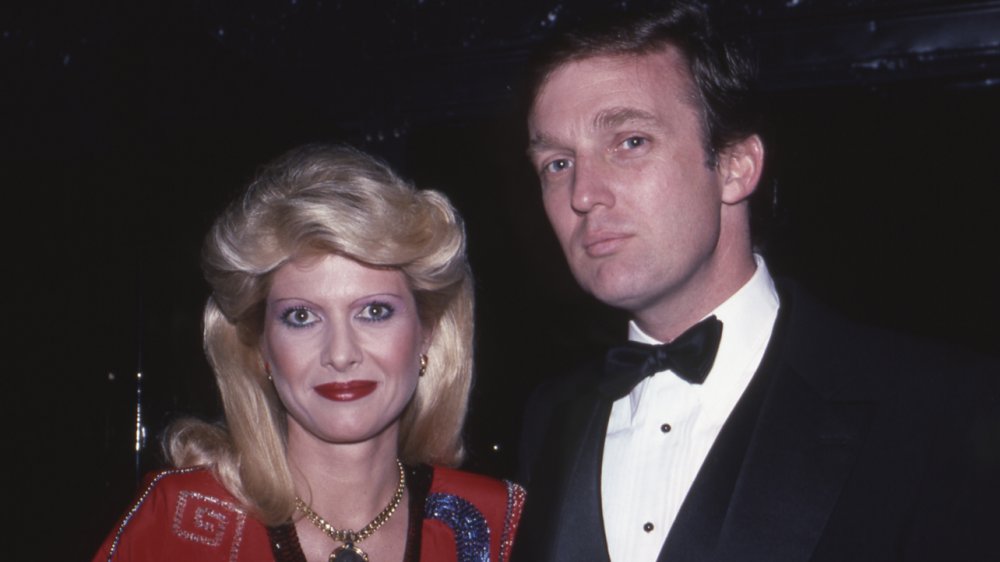 Sonia Moskowitz/Getty Images
Although we may never truly know what's going on inside of a relationship, body language expert and psychologist Dr. Renée Carr told Nicki Swift that "Ivana Trump's marriage to Donald was not a happy one." Why does our expert think that? Carr pointed to the fact that "when recalling the details of how they met, Ivana hides her eyes by repeatedly looking down." By doing this, "she is attempting to avoid direct eye contact and, thereby, avoid any telltale signs of her unhappiness during the marriage." On the other hand, "happy couples will look up and smile when recalling their 'how we met' stories because looking up and smiling is indirect body language of recalling a happy memory." Frankly, Carr added that Ivana "most likely regretted being married to President Trump and that, other than being a mother, she had little joy as a wife."
The fact that Ivana was involved with Donald's business ventures didn't improve the situation, either. Carr said that, "despite her business skills and ability to add value and success to her husband's empire, he preferred a more demure wife and was resentful when she would exhibit strength or independence." On top of that, Donald "blames Ivana's management of the casino in her role as Vice President as the cause of their divorce — and not his infidelity." So where does that leave the couple nowadays?
Ivana Trump feels free following her divorce from Donald Trump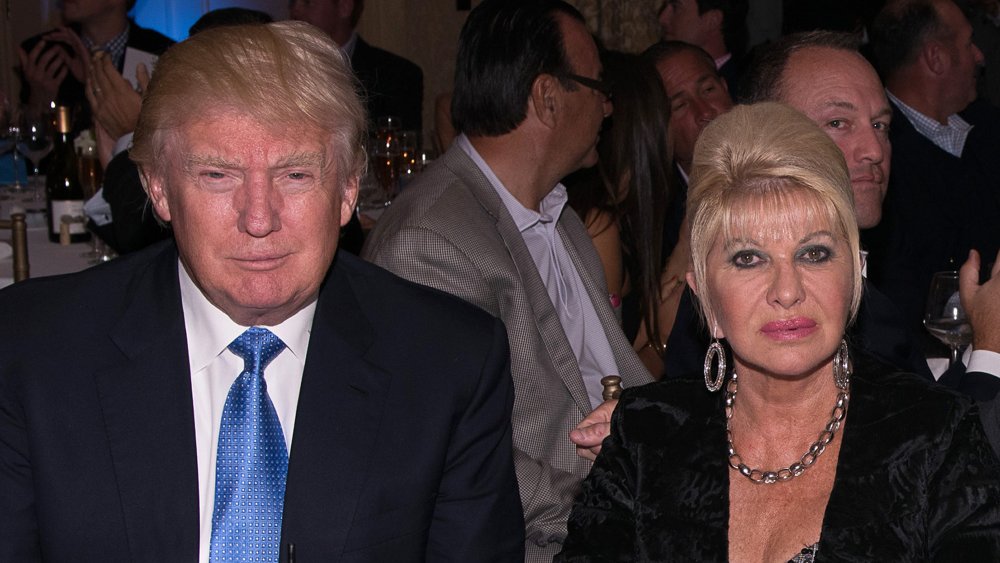 Dave Kotinsky/Getty Images
Ivana Trump "enjoys her life after her marriage" to Donald Trump "more than during the marriage," body language expert Dr. Renée Carr explained to Nicki Swift. The psychologist added that Ivana "views her afterlife as more freeing and more enjoyable than before. She appreciates having the financial freedom that her divorce settlement provides for her." Beyond that, Carr said that Ivana "prefers her current life rather than a life within the White House." Donald's ex "is enjoying her independence and strength" and "enjoys not asking for permission to go where she wants or to do what she wants." That's perhaps why "she is relieved to not be in Melania's shoes."
However, that doesn't mean that the situation is unpleasant between Ivana and Donald — and that also doesn't mean that they're super-close. Carr noted that "they are amicable," and yet "Ivana does not have direct access to her ex-husband. She calls his secretary rather than his personal cell phone, and she is not always sure that he will answer or pick-up when she is calling." While Ivana and Donald may not be chatting on the phone daily, and Carr said that "she is happy that their marriage ended," Ivana is still proud to be "the 'First Mrs. Trump.'"