Here's How Masked Singer Was Able To Film During The Pandemic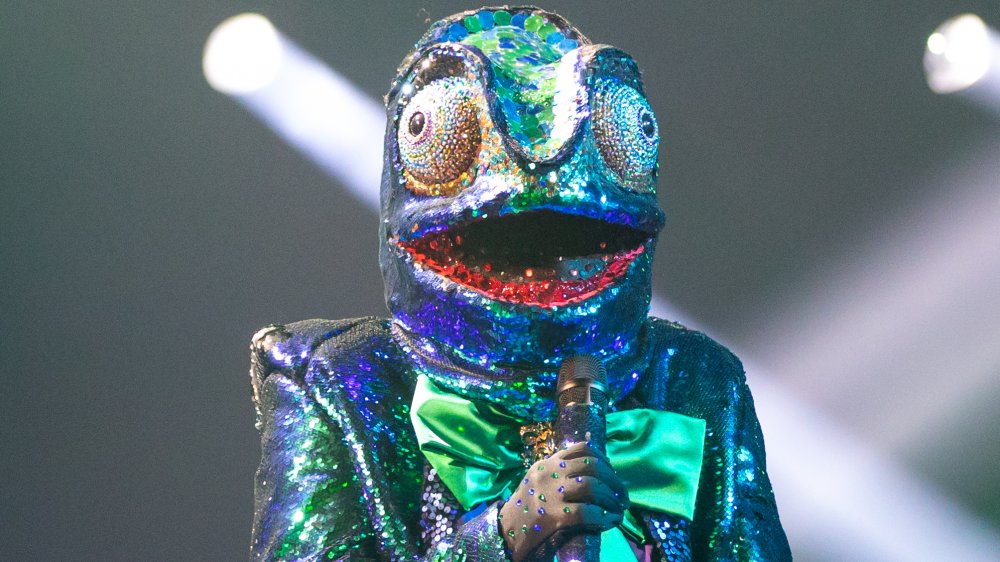 Joshua Sammer/Getty Images
The Masked Singer officially returned for Season 4 on Sept. 23, 2020, but the fourth season looked a little different due to social distancing guidelines amid the coronavirus pandemic. Yes, there were new celebrities and new costumes, but the show obviously had to change things up quite a bit. Changes included a "virtual studio audience" and a "socially distanced panel," according to Variety. That being said, before The Masked Singer aired its first episode of Season 4, executive producer Craig Plestis said they did their best to not make it feel like a "Covid show," adding that it "feels like a broadcast network TV show, and not a Zoom call."
So how exactly was The Masked Singer able to film during the pandemic? Plestis told Variety that it was through "a lot of innovation" and "through some virtual reality stuff that [they've] been playing with, to make the sets even bigger." Keep scrolling to find out more behind the scenes details!
The show used 'a lot of virtual reality'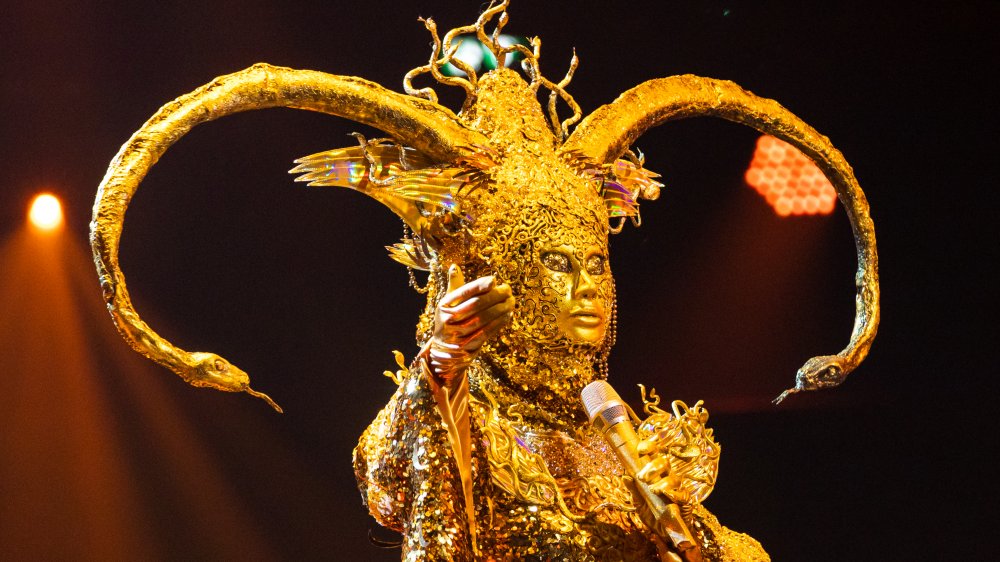 Joshua Sammer/Getty Images
Though Fox alternative president Rob Wade said filming The Masked Singer in the midst of a pandemic was "as difficult as it gets," he believes showrunners have done a "fantastic job." He explained to Variety, "From the day we started lockdown, it's been a process from how do we get back to filming in a safe way with high production values. It was incredibly challenging, creating music tracks and vocal coaching people remotely — incredibly difficult. And then creating the systems to ensure people are separated and safe when they're on set, not allowing different areas of the crew to populate areas."
Executive producer Craig Plestis told The Wrap that they "used a lot of virtual reality in our set pieces on the stage and around the stage, creating worldscapes." He added, "And that was done mainly so we didn't have to bring in extra crew and extra props and more people on the stage." Plestis also revealed that because Covid-19 halted production, it resulted in filming The Masked Singer "very late." 
Wade told The Hollywood Reporter, "We just finished Sept. 14, so we were filming later than we've ever filmed before, which then creates challenges for marketing, as well as obviously the edit, which is currently not somewhere where I'd like to be. Those guys are going to be going through 10 weeks of very hard work."
Keep scrolling to find what it was like for the celebrity contestants ...
Celebs and staff were tested every couple of days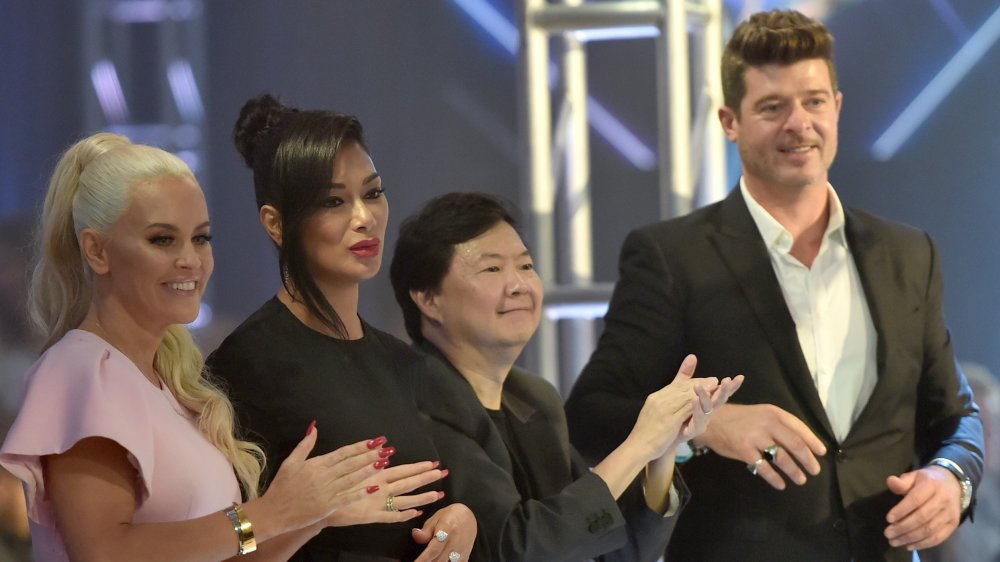 Alberto E. Rodriguez/Getty Images
According to Busta Rhymes — who was unmasked as Dragon in the Seaon 4 premiere – The Masked Singer made sure everyone was safe by doing Covid-19 tests on the celebrities and staff almost daily. He told The Hollywood Reporter that the show took all the necessary precautions, including "Covid testing ... every couple of days" and those involved being asked to stay six feet apart.
Another noticeable change amid the pandemic? No live audience to perform in front of, which Rhymes said was very difficult. However, he made the best of it regardless of the circumstances. The rapper said, "I wish I was able to do the show when the audience was there," adding, "to not have that in the same dynamic it is unfortunate, but once you still know that you've got millions and millions of people that's going to be able to enjoy your showmanship from home, you still keep that in the back of your mind and you still got to go out there and do what you do best."
Despite The Masked Singer's filming challenges, it seems the show must go on.