The Real Reason Kelly Clarkson Is Wearing An Eye Patch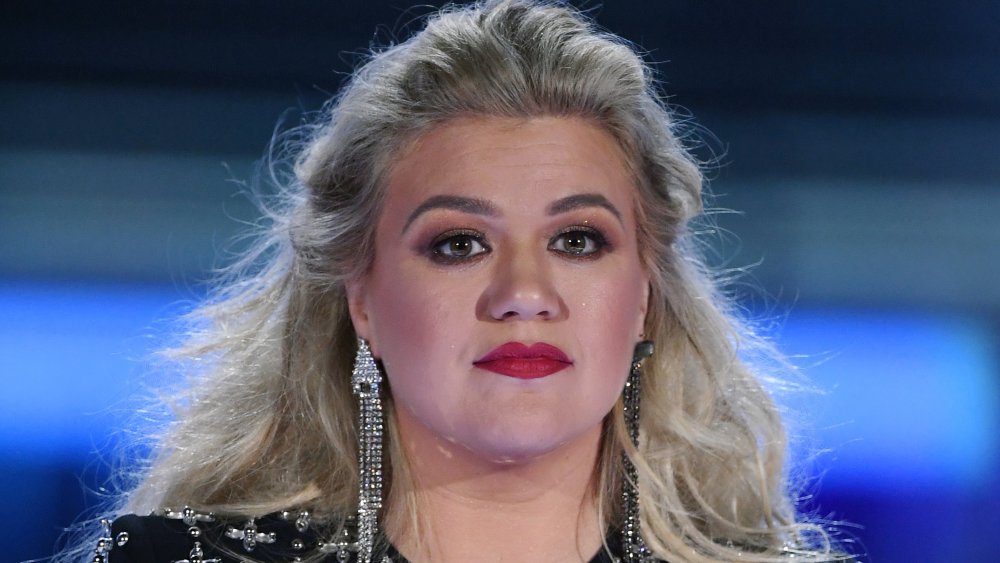 Ethan Miller/Getty Images
Kelly Clarkson made headlines in late September 2020 thanks to a super unexpected accessory — an eye patch. The American Idol alum – who filed for divorce from husband Brandon Blackstock in June 2020 after nearly seven years of marriage — straight up looked like a pirate when she got back to work to film new episodes of The Kelly Clarkson Show. Clarkson first addressed her eye patch in a promo for the talk show, saying, "Yes, I am in an eye patch. How much more Kelly can it get?" Now, she's explained the real reason she has to wear one.
"First of all, I'm sorry I look like a pirate," Clarkson said to her guest, Common, during an episode on Sept. 22, 2020. "I hurt my eye and I have to wear it. And so, it's ridiculous. You're being interviewed by a pirate today." Keep scrolling to find out exactly what happened to Clarkson's eye and why she compared herself to Will Smith.
Something got into Kelly Clarkson's eye while filming 'The Voice'
Kelly Clarkson appeared on NBC Los Angeles' California Live on Sept. 22, 2020, to further discuss her eye injury, revealing it happened while filming The Voice. "Something got in there, maybe cut it, did something. It got infected. It looked like Hitch, you know that movie?" she said, referring to the character Will Smith portrayed in the 2005 hit romantic comedy alongside Eva Mendes and Kevin James.
The singer continued, "When it first happened, it was, like, so puffy and I was like, 'What am I supposed to do?' I had to shoot The Voice, a full day for, I think it was Battle Realities, in a patch and I was wearing all black 'cause it was already the outfit that was chosen and I looked like an assassin."
Clarkson also explained that because The Kelly Clarkson Show episodes were not taped in order, viewers might get a little confused about why the eye patch keeps coming and going. "We did six shows total because we did two shows a day. Three days I had to wear a patch. Those are not consecutive, man," she said. "I'm gonna randomly be wearing a patch, like, on a random Tuesday and people are going to be like, 'She needs to figure out her eye situation.'"
That being said, it seems like fans can definitely expect at least a few more pirate jokes out of Clarkson before the second season of The Kelly Clarkson Show is over.