The Truth About Machine Gun Kelly And Pete Davidson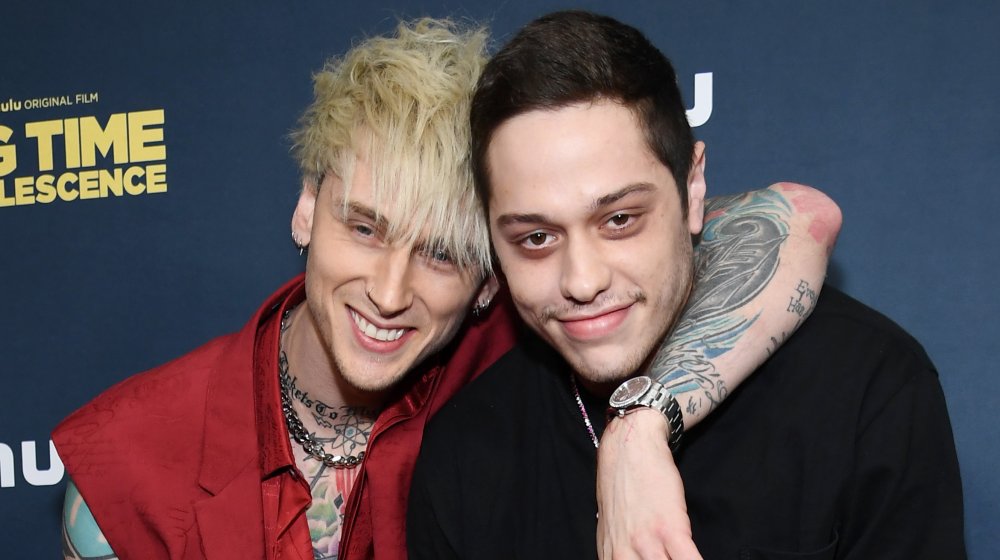 Dimitrios Kambouris/Getty Images
Pete Davidson may be, for some, an unlikely sex symbol, but that's exactly what he became when he dated Ariana Grande. At least, that's what Machine Gun Kelly believes happened. "The average American dude is very proud," the rapper born Colson Baker joked to Howard Stern in September 2020. "He just was like, a symbol of hope."
MGK talked in the same interview about his current girlfriend, Transformers star Megan Fox. The two first met in May 2020 and have gotten quite serious. The rapper explained his connection with Fox to Stern (via Us Weekly), saying it was a love-at-first sight type situation. "I didn't know what that was until me and her made eye-contact. Then I was like, 'Whoa,'" he recalled.
Stern theorized that a wedding between the two was imminent, something Machine Gun Kelly did not disagree with. When the conversation turned toward a potential best man, one name came up once again that generated agreement: Davidson.
Machine Gun Kelly called Pete Davidson his 'little brother'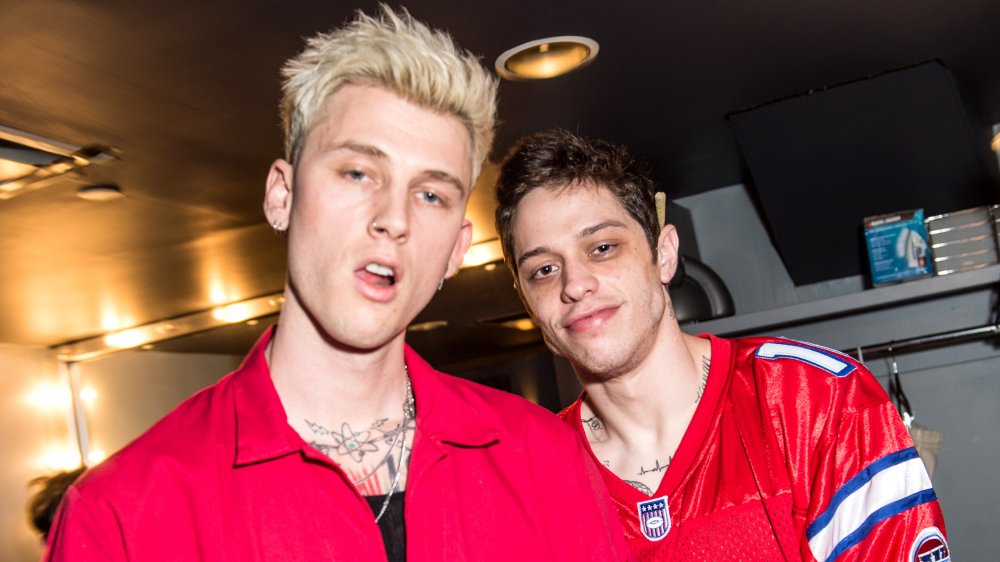 Steven Ferdman/Getty Images
Pete Davidson and Machine Gun Kelly are way more than best friends. "I don't have any siblings," Kelly shared to Howard Stern. "[He's] my best friend too, but also like a little brother." The two first met on the TV show Wild 'N Out, but became closer when they acted together in the Netflix original movie, The Dirt. Davidson and Kelly spent a night out in New Orleans while filming the movie, and the rest is history.
Kelly also revealed that he would crash at Davidson's apartment that he shared with Ariana Grande when they were dating. Davidson really was not used to that level of fame yet and caught eyes every time they left the house. "We were like, 'Why is everyone lookin' at us all funny?'" the rapper joked. And while Davidson's relationship with Grande may not have worked out the way they hoped, the SNL comedian very well could be at the altar soon, standing at Kelly's side. Since MGK's girlfriend Megan Fox has been handing out pregnancy advice, it seems the hypothetical wedding and best-man-ship could be sooner rather than later.