Sunny Hostin And Megyn Kelly Aren't Friends Anymore. Here's Why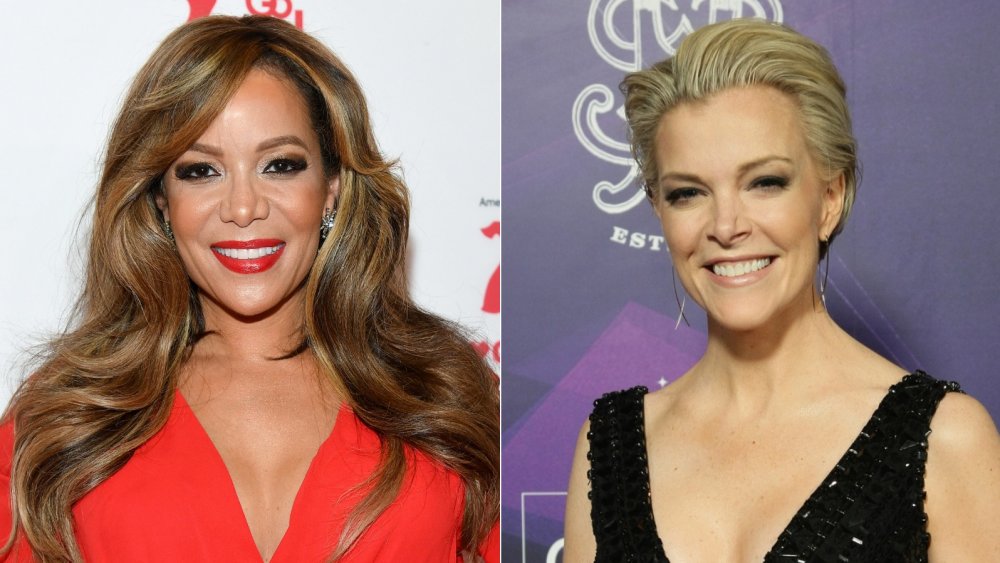 Mike Coppola, John Medina/Getty Images
When it comes to showbiz, sometimes even the most unlikely pairs become friends. From Snoop Dogg and Martha Stewart to Lady Gaga and Tony Bennett, the possibilities appear to be endless. One such friendship to come from the daytime news talk shows, for instance, is that between  The View co-host Sunny Hostin and former Fox News anchor Megyn Kelly. However, their friendship seems to have taken a turn for the worse. In September 2020, Hostin told People that her once "friendly relationship" with fellow legal correspondent Kelly is no more. Hostin spoke to the publication, revealing only a glimpse of what the TV personality divulged about their relationship in her memoir, I Am These Truths.
"We started at Fox around the same time," Hostin explained, as she reflected on the time she shared with Kelly during the "Is It Legal" segment on Bill O'Reilly's now-defunct news program. "She studied as much as I did. She was just a wonderful foil. You know, I think we brought the best out in each other. But the minute that camera light turned on, she went for it: She would look directly at the camera, and she would eviscerate me, often. She made me better for it. But off camera, she was delightful and witty and funny and smart." 
So what went wrong? The end of their behind-the-scenes friendship has a lot to do with controversy surrounding Kelly over the years.
Sunny Hostin claimed 'that's not the Megyn that I knew'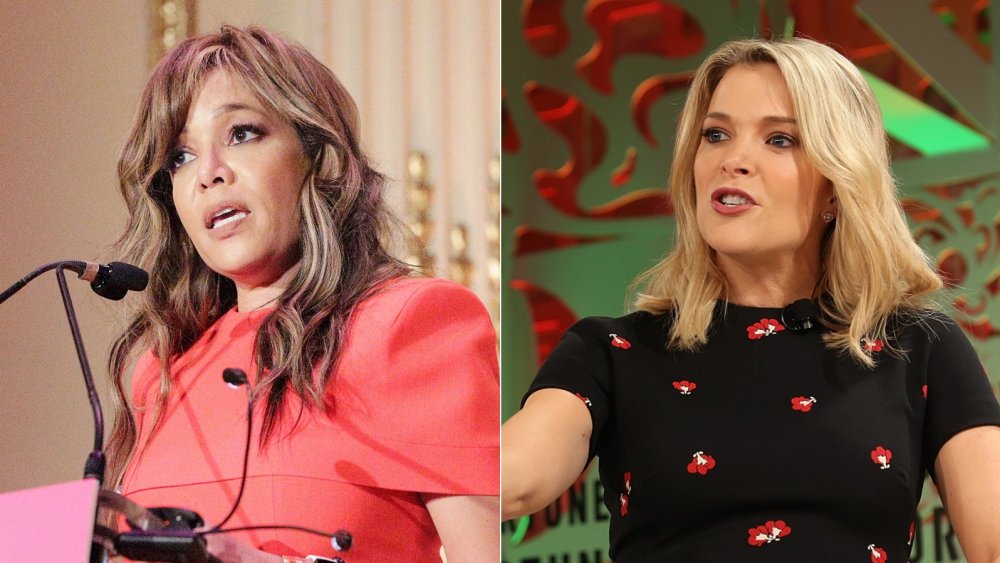 Lars Niki, Phillip Faraone/Getty Images
Megyn Kelly anchored Fox News' The Kelly File from 2013 to 2017 before jumping ship to NBC to host Megyn Kelly Today. The short-lived show ended in 2018 after receiving backlash for a segment on controversial Halloween costumes where Kelly questioned if blackface was racist. "Back when I was a kid, that was okay as long as you were dressing up as, like, a character," Kelly said at the time (via CNN).
The blunder wasn't the first time Kelly's racial comments caused backlash, either. In 2013, while on The Kelly File, the former news anchor unapologetically insisted that Santa Claus and Jesus are white. Both incidents factored into why The View co-host Sunny Hostin ended their friendship. "I was shocked that she morphed into this, you know, 'Santa Claus ain't black, and there's no Black Jesus,' this right winger," Hostin told People. "Because that is not the Megyn that I met, and that is not the Megyn that I knew. I don't know that that is the real Megyn, the blackface Megyn."
Sunny Hostin finds Megn Kelly's remarks 'tone deaf'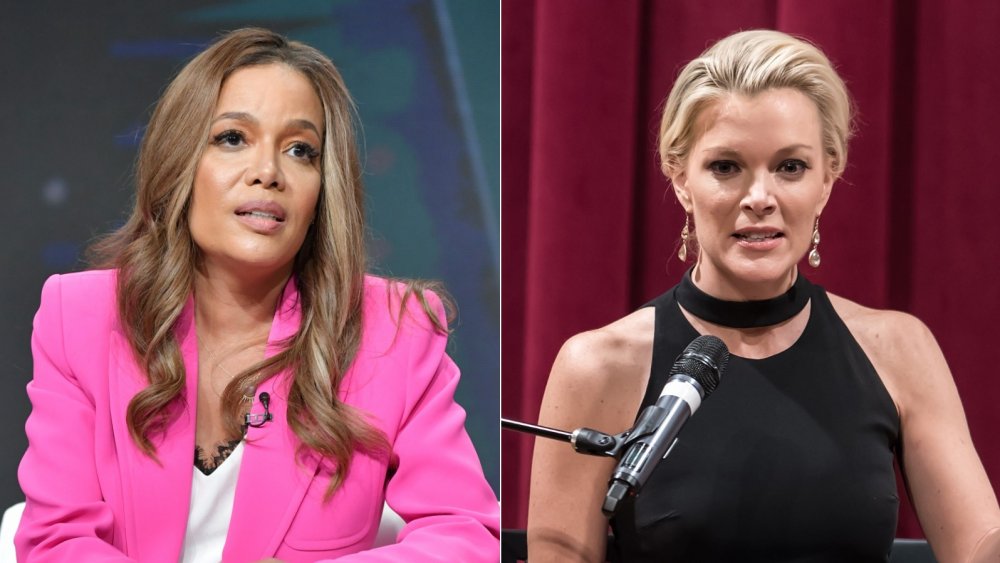 Amy Sussman, Gilbert Carrasquillo/Getty Images
In 2018, Megyn Kelly lost her NBC show Megyn Kelly Today because, while ratings were lower than expected, the backlash Kelly received after her segment on whether or not blackface was racist motivated the network powers that be to cancel her program entirely. People close to the former Fox anchor leaped to her defense, telling People that she was simply trying to "lead a discussion."
"Megyn courageously tried to lead a discussion to begin public weigh in on a topic that was and is very difficult to discuss in our country," the inside source said. "How do you create change? You get people to buy in. How do you get them to buy in? You listen to them. There was a lot of hypocrisy on the issue. All she wanted to do was to open up a discussion. Megyn wants to heal the country. And the Halloween segment was intended as the first step." 
Despite Kelly's on-air apology, former Fox legal correspondent and colleague Sunny Hostin says the blunder was far out of line. She remains adamant that the remarks were "really tone deaf for this time in our history — for any time in our history."