Why Demi Lovato's Engagement Could Be In Trouble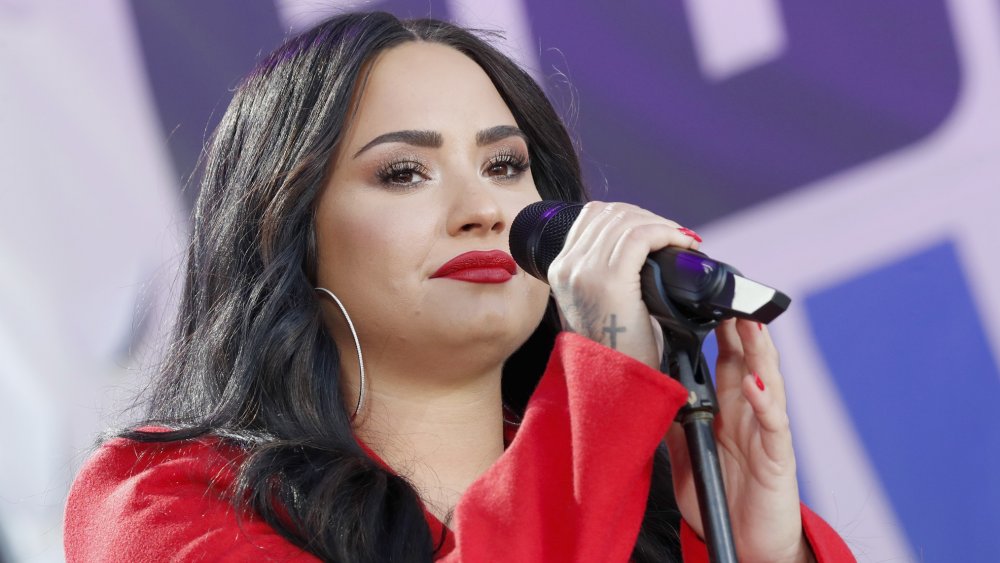 Paul Morigi/Getty Images
Demi Lovato and Max Ehrich's July 2020 engagement couldn't be more adorable, with the actor proposing to the "I Love Me" singer on the beach (with a huge rock, we might add). The happy couple had been dating for only about four months at that point, but excitedly shared picture after picture of their engagement on Instagram.
In fact, Lovato, 28, and Ehrich, 29, have long gushed about each other on the social media platform of their choice. In a June 2020 Instagram post, Lovato revealed she could be entirely herself around the Young and the Restless actor. "I feel unconditionally loved and accepted by you in a way that I've never felt before.. I can't explain it or you.. you're indescribable, you beautiful man," she wrote. For his part, Ehrich called the former Disney Channel star "the love of my life" after a romantic trip to Joshua Tree National Park in California. Their Insta captions only grew more lovey-dovey after their engagement.
But within the past few weeks, it seemed as if there might be a crack in the veneer, and Page Six is now claiming that the two may be headed for a split — just several months after Ehrich's proposal. Here's why Demi Lovato's engagement could be in trouble.
Demi Lovato & Max Ehrich could be headed for splitsville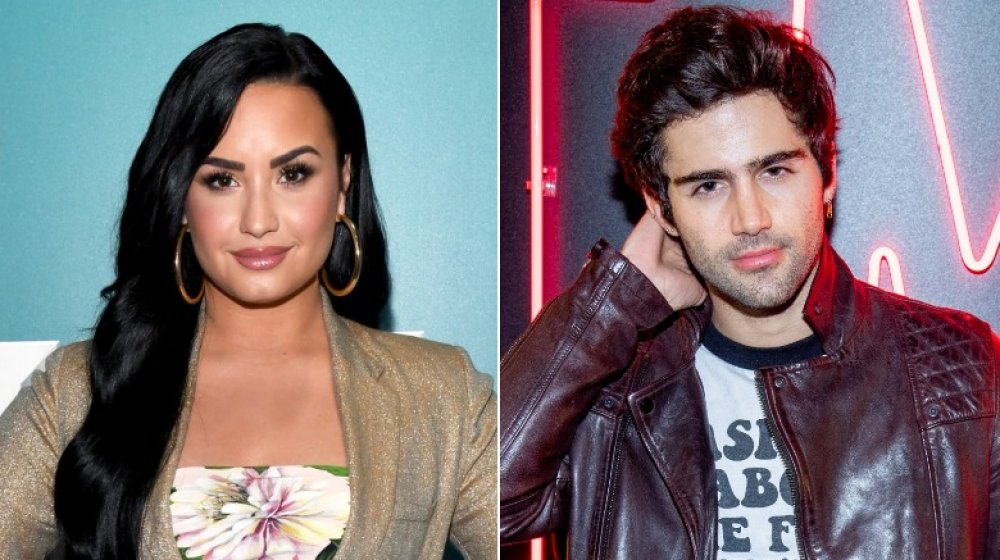 Kevin Mazur, Roy Rochlin/Getty Images
Despite outward appearances, could it be that Demi Lovato and Max Ehrich are secretly on the verge of breaking up? That's what a source told Page Six, claiming the couple is "struggling to make it work." The insider revealed, "It's not over yet, but it's on its way there." What went wrong?
According to the outlet, speculation about a looming breakup began after Lovato's sister and bodyguard reportedly stopped following Ehrich on Instagram. Lovato and Ehrich also haven't liked each other's most recent posts (which is apparently considered world-class detective work these days). The most egregious event, however, happened when multiple old tweets of Ehrich's surfaced that allegedly proclaimed how much he wanted to marry another pop star. 
According to Elle, that star was Selena Gomez. Lovato and Gomez were super close for most of their lives, but their friendship appears to have cooled off in the last few years. After those old tweets — and a video — were unearthed, Lovato fans immediately became worried that Ehrich could be "using" Lovato. 
The "Confident" singer addressed the issue, claimed those tweets were fake. "It's really sad when people FAKE images to put women against each other," Lovato wrote in an Instagram Story (via Elle).
We're still rooting for this couple and certainly hope they can make it work!