Khloe Kardashian Looks Completely Unrecognizable Again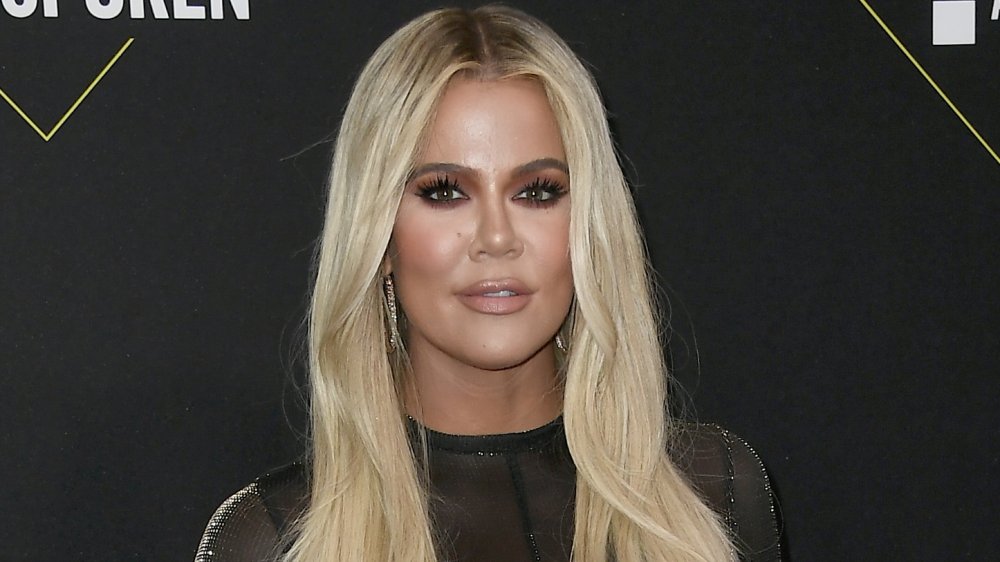 Frazer Harrison/Getty Images
The Kardashians seem to rock the world any time they post pics to social media, and this exact phenomenon happened again on Sept. 24, 2020, when Khloe Kardashian shared a series of photos to Instagram for some brand endorsement. It all started innocently enough, with Khloé showing off some workout leggings from her company, Good American, which she founded with her business partner, Emma Grede, according to Forbes. Nothing too unusual about that, right? However, the photos quickly caused quite the stir because Khloe (yet again) looked totally different. Part of the change is due to her brown hair, a striking contrast to the usual blonde color she loves to sport.
"You've completely changed," one person commented on the pic alongside a crying face emoji. Oh boy. 
Nevertheless, Khloe seemingly does look different, and the Daily Mail speculated that the star used either photoshop or very strategic angles to craft a new look. Fans are also buzzing in the comment section, noting how unfamiliar she looks. Here's everything they had to say.
Instagram users compared Khloe to Kourtney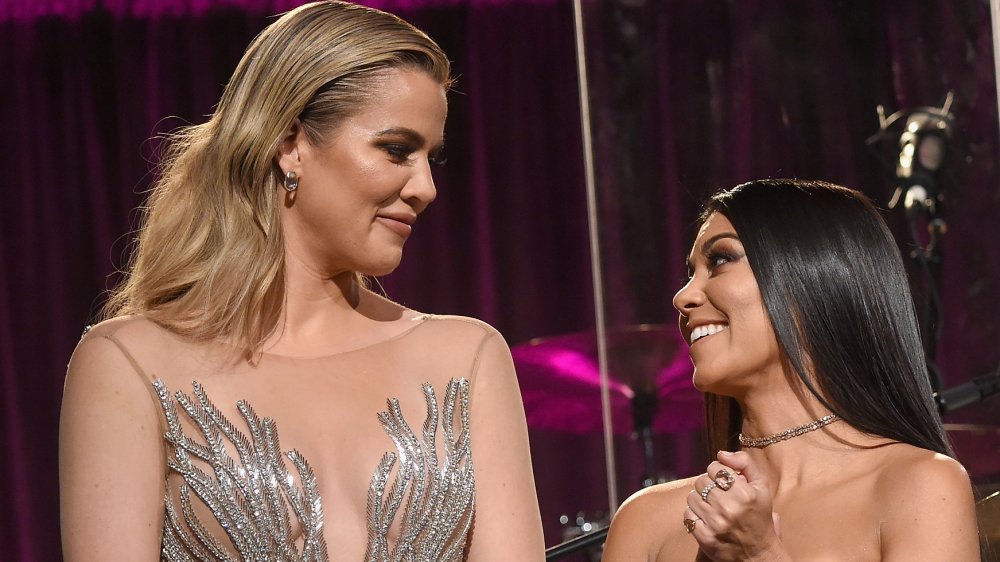 Jamie Mccarthy/Getty Images
As soon as Khloe Kardashian shared the pics in question to Instagram, her comments section lit up with shocked reactions. One fan commented, "I thought this was Kourtney at first glance." Another person said, "I didn't recognize her," while someone else commented, "What did you do to your face?? You look so different." Another person left a comment that seems a tad harsh saying, "Pick one face." Addressing the Kourtney Kardashian comment directly, Khloé gushed, per Us Weekly, "Wow!! What a compliment."
The flood of comments is likely because this isn't the first time Khloe has seemingly changed her looks. As Seventeen noted, there are several photos shared by Khloe (and all the rest of the Kardashian-Jenner clan too) that don't look like the star. In one Instagram photo shared in 2019 by Kylie Jenner for a Kylie Cosmetics collab with Khloe, fans found Khloe so unrecognizable that someone asked, "Who's [K]ylie with?" Then in a photo Khloe shared on May 22, 2020, fans literally would not stop with questions like, "Who is this tho?" 
Of course, there were plenty of fans who pointed out that Khloe was beautiful before her supposed tweaks. But if the reality star is happy, then that's all that matters.