The Untold Truth Of Jane Pauley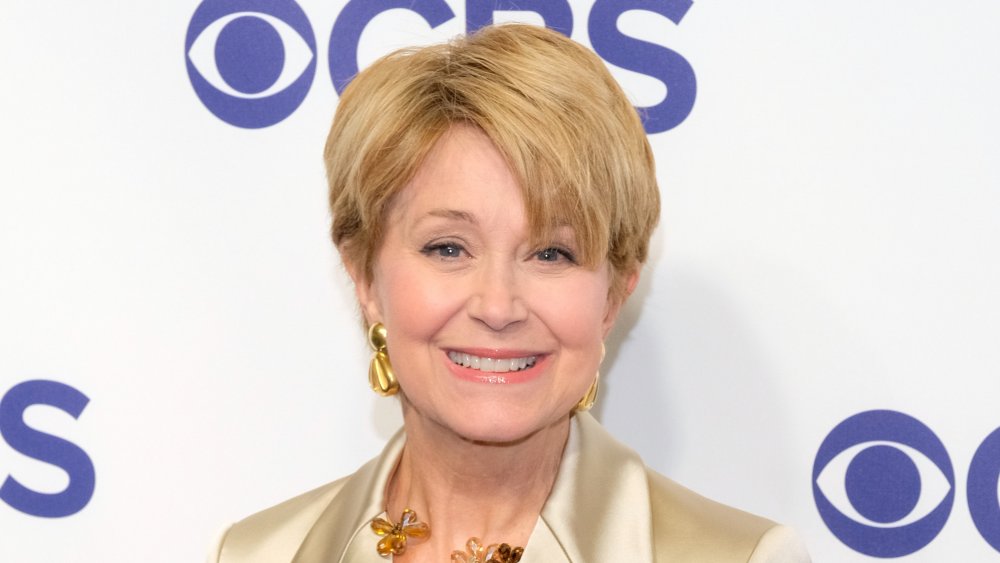 Matthew Eisman/Getty Images
American television audiences have known Jane Pauley since the mid-1970s, when she made her national television debut on NBC's Today. When she left Today in 1989, viewers sympathized when it appeared Pauley was being pushed aside to make way for new (and younger) anchor Debra Norville. While Norville took some punches from the media, Pauley remained revered, going on to spend more than a decade as host of NBC's primetime newsmagazine Dateline. 
The opportunity to host her own daytime talk show lured Pauley from her longtime home at NBC, but left her adrift when the show was cancelled after just one season. Then in her mid-50s, Pauley dramatically reinvented herself and engineered a television comeback that ultimately led her to helm CBS Sunday Morning after her octogenarian predecessor Charles Osgood announced his retirement.
A fixture on network television for decades, Jane Pauley has lived a fascinating life, much of it in front of the camera. And while she's been in the public eye for so long, there's still much her viewers have yet to discover about this veteran broadcast journalist. Keep on reading to learn the untold truth of Jane Pauley.

She was the first woman to anchor an evening newscast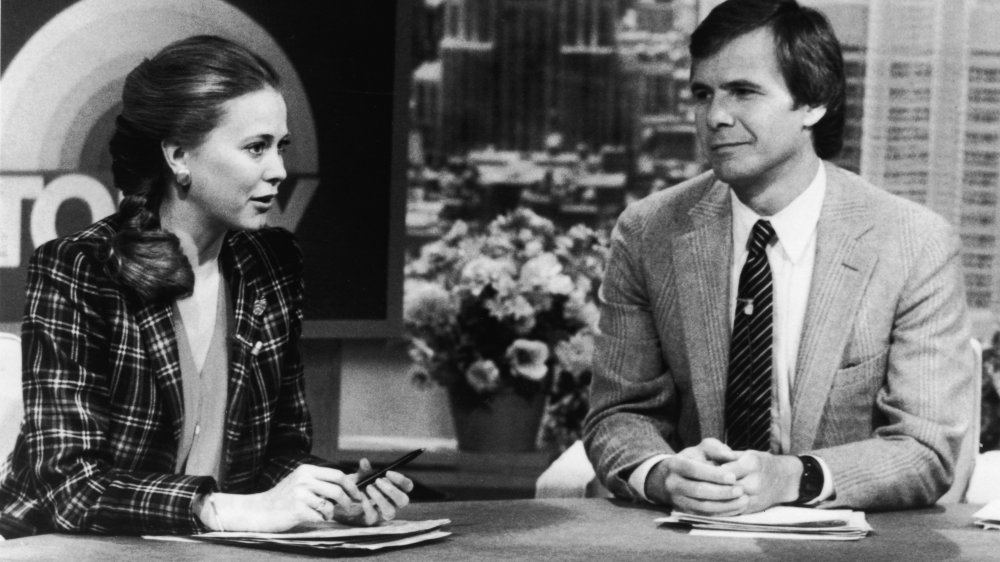 Nbc Television/Getty Images
In 1975, 24-year-old Jane Pauley was working as a weekend anchor for a TV station in her hometown of Indianapolis when she received a life-changing offer to audition for Chicago's WMAQ. As she wrote in her autobiography Skywriting: A Life Out of the Blue, she wound up being offered the job. In the process, she made history by becoming the first female anchor of an evening newscast on American television, according to CBS affiliate WLNY.
As she explained in an interview with the Television Foundation, less than a year later she received an invitation to sub for Betty Furness on NBC's flagship morning show, Today; Furness had been temporarily filling in for Barbara Walters, who had quit the show for a job at ABC. It wasn't until the night before Pauley was to make her national TV debut that she discovered, via a newspaper report, that she was "one of five women auditioning for Barbara Walters' job." Learning that, she admitted, made her so "nervous" she slept a grand total of 45 minutes that night.
That fill-in stint won her the job. Today would remain her television home for more than a decade.
Jane Pauley is married to a Pulitzer Prize-winning cartoonist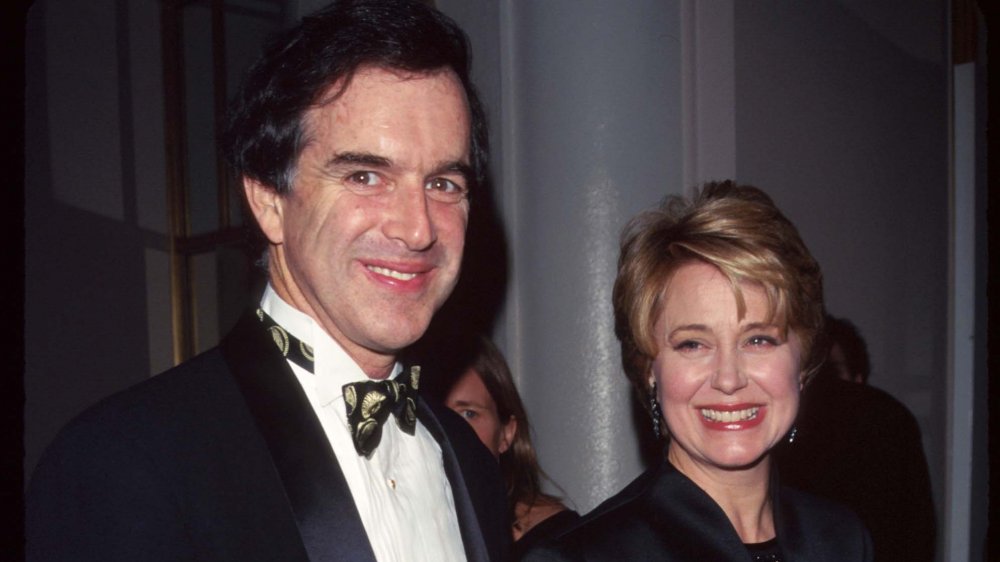 Evan Agostini/Getty Images
In 1975, Jane Pauley was introduced to cartoonist Garry Trudeau by their mutual friend, veteran NBC news anchor Tom Brokaw. Earlier that year, Trudeau was awarded a Pulitzer Prize for his daily newspaper comic strip Doonesbury. Brokaw proved to be as good a matchmaker as he was a journalist; Trudeau and Pauley hit it off and fell in love, marrying in 1980, and welcoming twins in 1983.
In 2018, for the first time ever, Pauley profiled her husband for CBS Sunday Morning. "I never saw Doonesbury 'til after I met you," she told him. "And your friends told you you shouldn't read it!" he joked back.
Pauley also recalled in the interview how they had to delay their honeymoon because of Trudeau's newspaper deadlines. "Yeah, I had strips to finish up," he said before joking, "I imagine even now half of your audience watching this go, 'Really? She married a cartoonist? She could've done so much better! How did that happen?' Was that your dream? Who did you think you would end up with? An industrialist?" Pauley deadpanned, "No, I was holding out for a cartoonist, Garry."
Her memoir provided a shocking revelation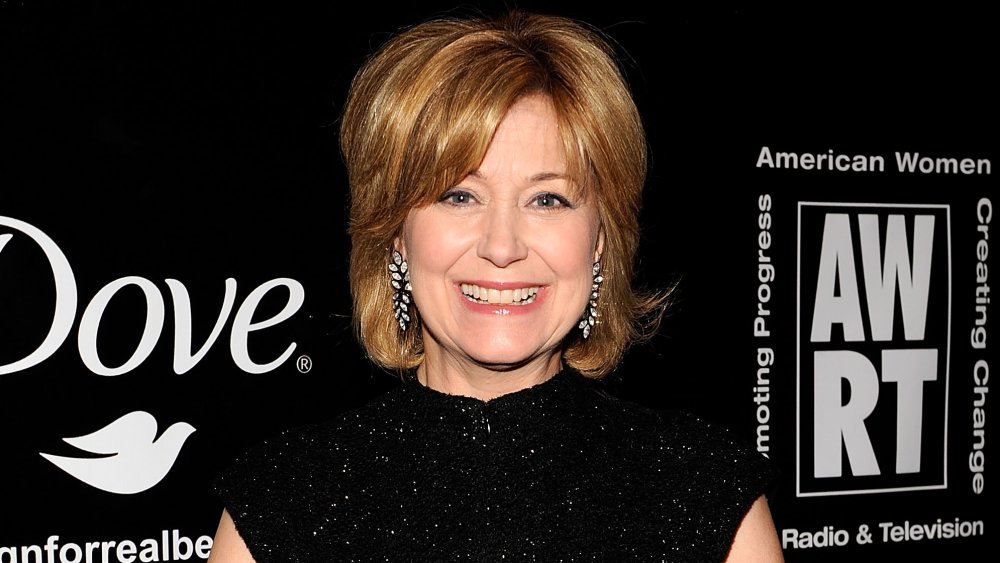 Larry Busacca/Getty Images
Jane Pauley opened up about her personal life in her 2004 memoir, Skywriting: A Life Out of the Blue. In addition to sharing anecdotes from her successful television career, Skywriting also unveiled a secret that Pauley had been keeping from her fans: a few years earlier, she'd been diagnosed with bipolar disorder. 
While promoting her book, Pauley — who left Today in 1989 — paid a return visit to the show. She told a pre-downfall Matt Lauer that prior to her diagnosis, "life had become a little hard to navigate" while she experienced "some months of depression." While that depression didn't prevent her from doing her job, she had started to notice that "it was becoming worse."
When her doctor gave her the diagnosis, Pauley admitted that she "didn't argue. Because I knew for too long, I'd not been — I'd not been well. I hadn't felt well in almost a year." Ultimately, learning she'd been suffering from bipolar disorder "was a shock and a relief." Now that she knew what the problem was, she explained, she could begin tackling it head-on and receive the treatment she needed.
Jane Pauley is an advocate for mental health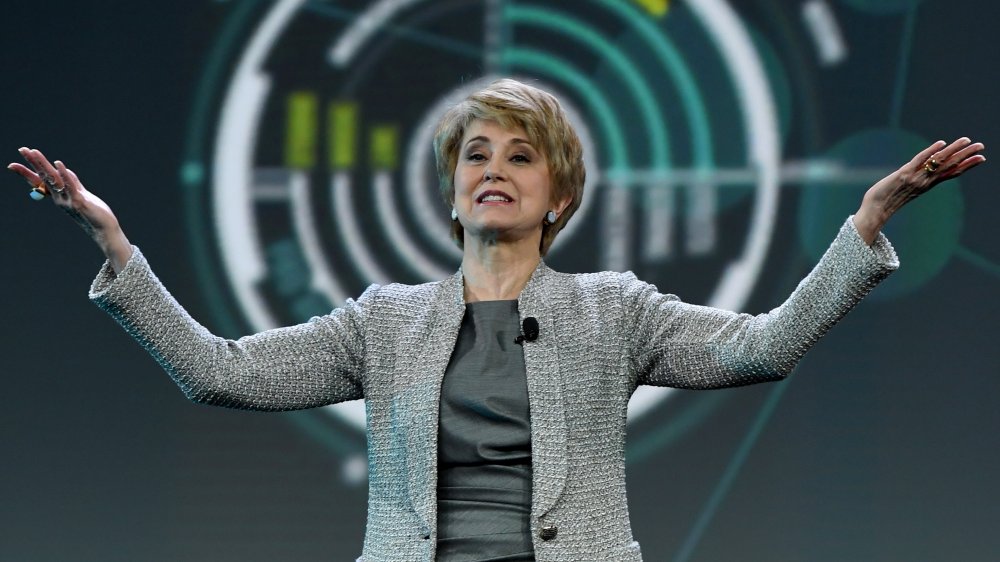 Ethan Miller/Getty Images
Learning she was bipolar proved to be revelatory for Jane Pauley. Not only did it give her the necessary knowledge to take charge of maintaining her own mental health, she could also use her considerable platform as a celebrity to do some good. As a result, in the years that followed the publication of Skywriting, Pauley devoted her energies to becoming an advocate devoted to fostering a public conversation with a goal of removing the stigma from discussions of mental illness. 
Speaking with DePaul University's 14 East magazine, Pauley described her advocacy work as "a blessing." Among the steps she'd taken had been hosting a roundtable discussion following the airing of PBS documentary Depression: Out of the Shadows. In recognition of her advocacy efforts, in 2009 she was honored with having the Jane Pauley Community Health Center in her hometown, Indianapolis, named after her.
This new role as a mental health advocate, she said, was a particularly fulfilling one. "In my journalism career I don't know that I've ever really changed a life," Pauley told 14 East, "but I think in my mental health advocacy I actually have."
A beloved Canadian actor is Jane Pauley's all-time favorite interview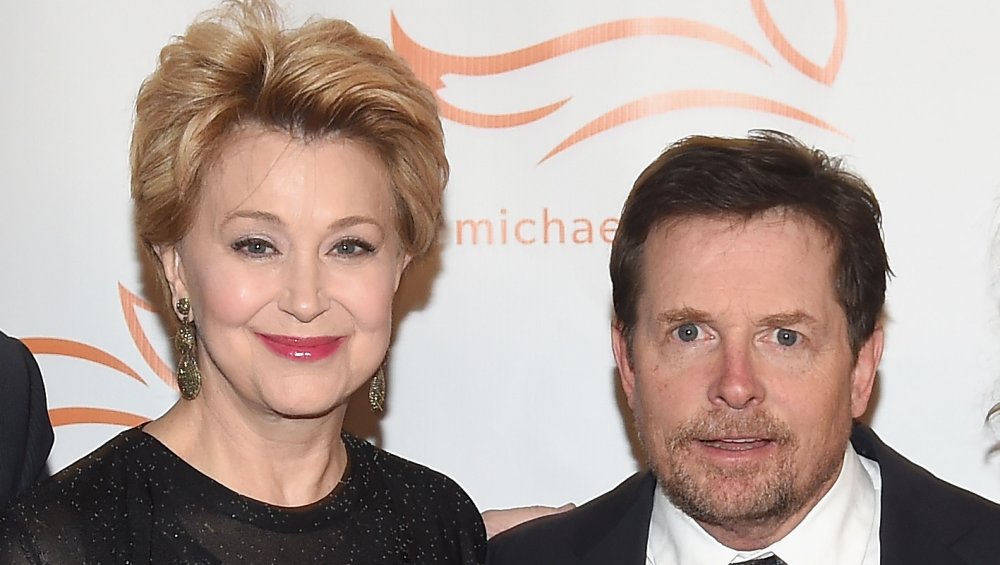 Nicholas Hunt/Getty Images
During the course of her illustrious journalism career, Jane Pauley has had the opportunity to interview some of the world's most famous newsmakers. In an interview with Indiana's Business People, Pauley was asked to single out her favorite, and she offered an immediate response. "That would be Michael J. Fox," she replied, adding that Meryl Streep also sprang to mind, along with "probably others who I have forgot."
She explained the criteria that led her to put the Back to the Future star and the 21-time Oscar nominee at the top of her list. "Some people are just so rich with insight, experiences, articulate, charismatic, that they're just wonderful to interview," she said, adding, "So I guess it's not terribly surprising that two performers, people high in creativity would be so high up on my list."
Despite delineating two movie stars as her all-time favorite interviews, Pauley also admitted that "actors aren't generally a category that interests me," conceding it can sometimes be "hard" to make an interview with an actor compelling. "The may have great acting chops, but they're not that insightful when it's the screenwriter who's made the movie so great."
The advice Jane Pauley would give her 25-year-old self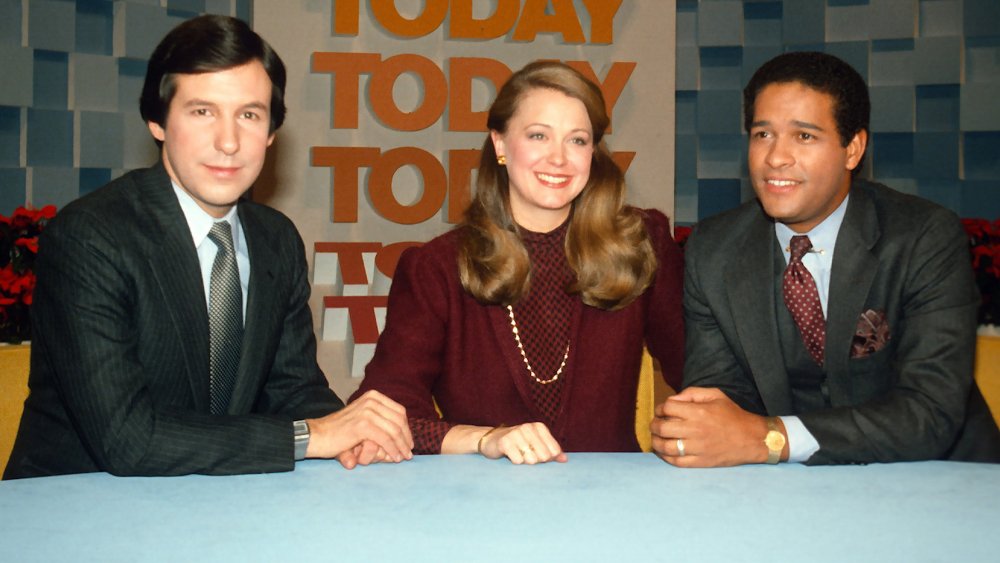 Yvonne Hemsey/Getty Images
Speaking with Indiana-based Business People magazine, Jane Pauley was asked what advice she would offer her 25-year-old self, her age when she was plucked from relative obscurity in Indianapolis and hired for a high-profile anchor position in Chicago that, soon after, led her to a national audience on NBC's Today show. 
"Relax. Breathe," she said. "At 25 I had had astonishing good fortune. I was sitting beside Tom Brokaw in a chair recently vacated by Barbara Walters at the Today show." However, she admitted that she "didn't delude myself into thinking, boy you're darn special.' It was a mystery to me how I got there." In fact, her meteoric rise led her to spend "20 years worrying over that kind of feeling like I wasn't quite worthy... I like things to make sense. And that made no sense whatsoever..." 
It wasn't until a quarter-century later that she was finally able to put her finger on the key factor of her success. "I was lucky," Pauley admitted. "I figured out how it happened and came to terms with it and I'm lucky it happened to me."
Jane Pauley doesn't have any hobbies — although she's tried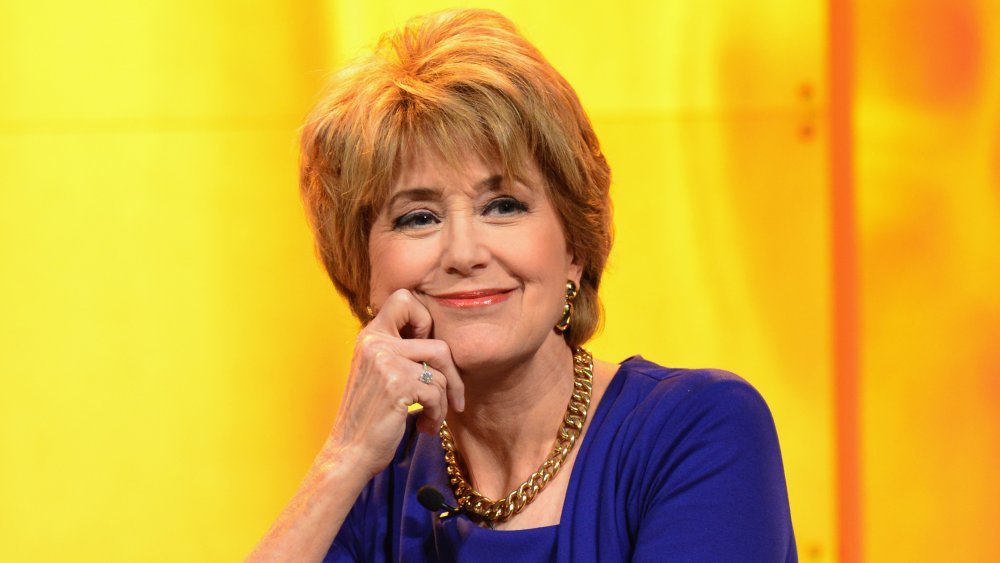 Lisa Lake/Getty Images
Many celebrities have interesting, quirky hobbies. Tom Hanks, for example, collects vintage typewriters, while rocker Rod Stewart is obsessed with model railways. However, you won't find Jane Pauley desperately bidding on eBay for a mint condition Smith-Corona Sterling or Lionel caboose — or any other collectible for that matter. "I'm not a hobby person," she admitted in her 2014 book Your Life Calling: Reimagining the Rest of Your Life. In fact, she wrote that being asked in interviews how she spent her spare time was what she "dreaded most," a question she'd typically answer with, "Reading and shopping." 
Speaking with Business People, Pauley said she couldn't quite pin down why exactly she'd never embraced a hobby — although, she explained, it hadn't been for lack of trying. "I started playing golf when I was 45 and my goal at the time was when I turn 65 I'd be able to say I'd been playing golf for 20 years and the last time I played golf it was so bad I told my husband just wait until I'm 65 then I'm throwing these [golf clubs] away," she joked. "And I think I will."
How Jane Pauley made a comeback after being fired at 54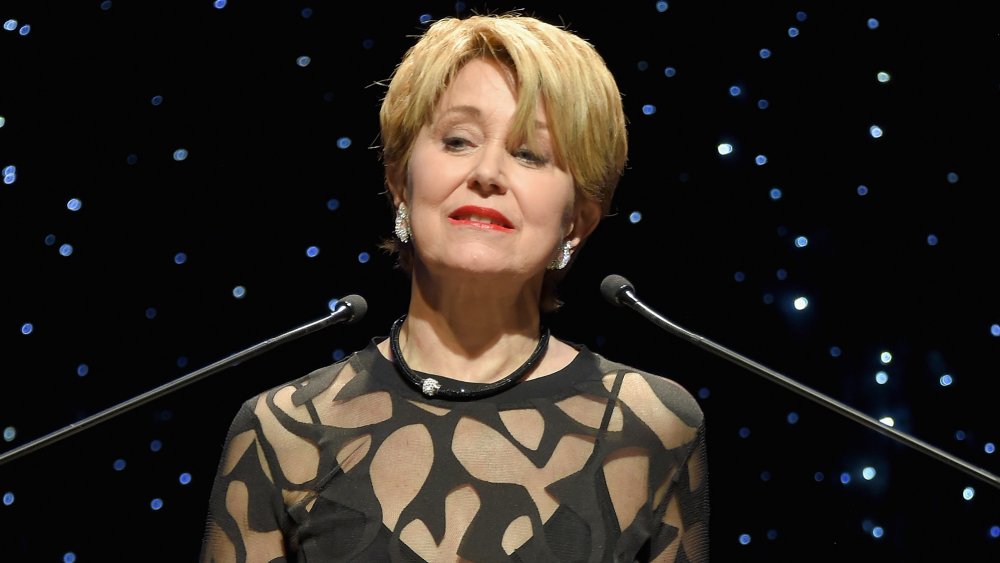 Michael Loccisano/Getty Images
Jane Pauley famously exited Today in 1989, replaced by Debra Norville. As Entertainment Weekly noted, she followed that by hosting Dateline, leaving that job in 2003 to conclude a 27-year run on NBC in order to host her own daytime talker, The Jane Pauley Show. "That didn't last long," Pauley told AARP, adding, "I was opposite Oprah!" When her show was axed after just one season, Pauley was 54 years old and feared her TV career had run its course. 
After four "sitting-on-the-couch years" she ultimately had an epiphany. "I was accustomed to opportunity camping outside my front door," Pauley told Forbes. "But this time I knew if I wanted something, I was going to have to make things happen."
With that in mind, Pauley partnered with AARP to launch Life Reimagined Today, a regular feature on Today that focused on people over 50 who had successfully reinvented themselves. Speaking with NBC News, she shared her most crucial piece of reinvention advice. "Get out there and do something... Don't stay home watching TV waiting for inspiration to strike," she explained. "Pick one thing and work on it."
Why the failure of The Jane Pauley Show is a point of pride
While the failure of her daytime talk show led Jane Pauley to a period of career uncertainty before she ultimately reinvented herself, she still believed The Jane Pauley Show represented the best work she'd ever done.
"It's the thing I am proudest of," Pauley told Time while promoting her 2014 book Your Life Calling: Reimagining the Rest of Your Life. "My psyche doesn't know that I'm supposed to be embarrassed by it, because my psyche is proud that I had the courage to try," she said. "One of the misconceptions that I address in the book is the idea that at this age, you better get it right. It's paralyzing."
That wasn't the first time that failure set Pauley on a life-changing path. In an 1987 interview with Parade (via UPI), Pauley revealed that when she didn't make varsity cheerleader at age 14, she "felt [her] life was over." Instead, Pauley added, she "ended up joining the speech team instead and within a year [she] became real good," gaining the skills that would pave the way for her eventual career in broadcasting.
Did Jane Pauley really coin this common phrase?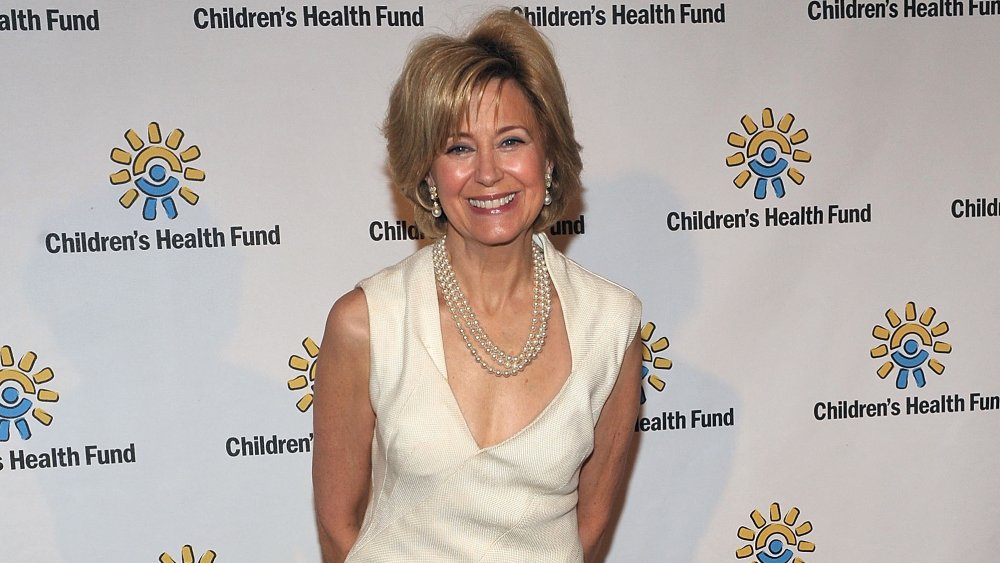 Slaven Vlasic/Getty Images
We've all had the experience of a "bad hair day," right? But do you know the origins of that well-worn phrase? According to Jane Pauley, we can all thank her for coming up with it.
"You know, I coined the phrase 'bad hair day,'" she told TV Insider in 2016, admitting that she'd come to the point where she didn't "fret about my hair — good hair day, bad hair day. Let the audience decide, but I don't worry about that anymore!"
As for the veracity of her claim to have invented the phrase, Pauley defiantly told Time, "Prove me wrong." As Pauley recalled, it came about when she and her Today co-host Bryant Gumbel "were talking about my bad hair days on the Today show in the early '80s. If I had two good hair days out of five it was great." After that, she claimed, her husband, Garry Trudeau, "put the phrase bad hair day in [his newspaper comic strip] Doonesbury. He got it from his wife."
The reason why Jane Pauley doesn't have a bucket list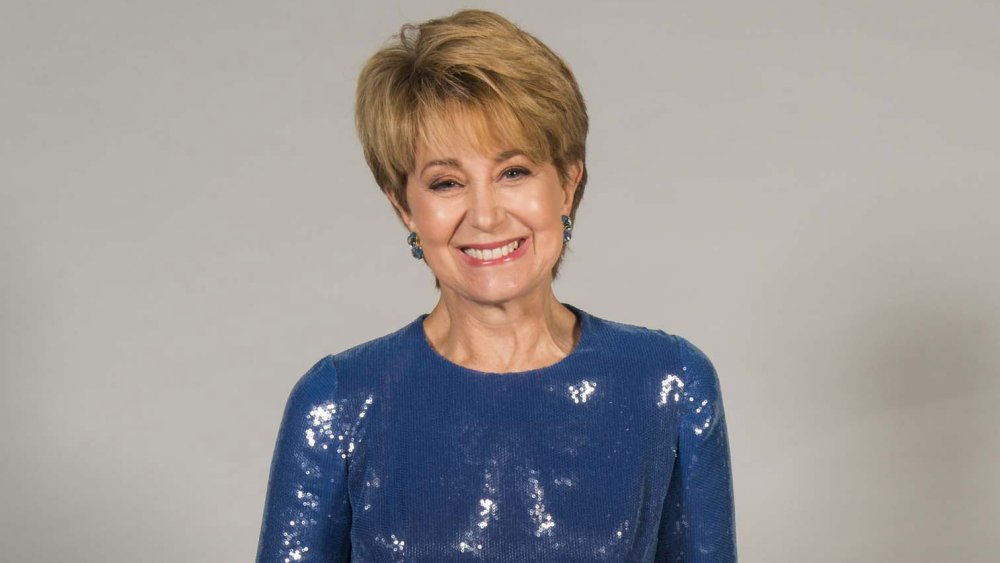 Michael Bezjian/Getty Images
In 2015, Jane Pauley appeared at Rollins College, where she submitted to an onstage Q&A in front of an audience. When asked if there was something she'd yet to try but still wanted to, she admitted that there really wasn't.
"I don't have a bucket list," Pauley said, explaining, "I don't think that way." It was this aspect of her personality, she added, that made her "such a perfect ambassador" to spread her message of reinventing oneself later in life in order to adapt to changes in life and career. "I have confidence that interesting things will happen if I am prepared for them," she said, outlining the philosophy that's guided both her life and career.
Pauley also offered her advice to college students in the audience who would soon be launching their own careers. "Don't wait until you know the destination before beginning the journey," she declared, adding, "The brain learns from failure, not success."
The unlikely path Jane Pauley took to hosting CBS Sunday Morning
When she took over as host of CBS Sunday Morning, Jane Pauley was only the third person to host the acclaimed series since it first hit the air in 1979. Vying for the job, however, was something she admitted to Indianapolis Monthly "wasn't on my radar at all."
As she told the magazine, while promoting her 2014 book Your Life Calling, her agent set her up with a producer of CBS Sunday Morning, who offered her a spot as a contributor. Feeling "warmly embraced at CBS" from the get-go, when host Charles Osgood decided to decided to retire at age 83, she suddenly found herself under consideration as his replacement. She was announced as the show's new host in September 2016.
Telling Indianapolis Monthly she was initially hesitant about the commitment, she came to realize what a great fit the show was with her broadcasting style. Hosting CBS Sunday Morning, she said, was "a culmination of all the skills and journalism that I had done over a lifetime. And both of my grandsons have looked at the TV and recognized me — never did I think that I would have grandchildren watching me on television."
Jane Pauley has made some big money along the way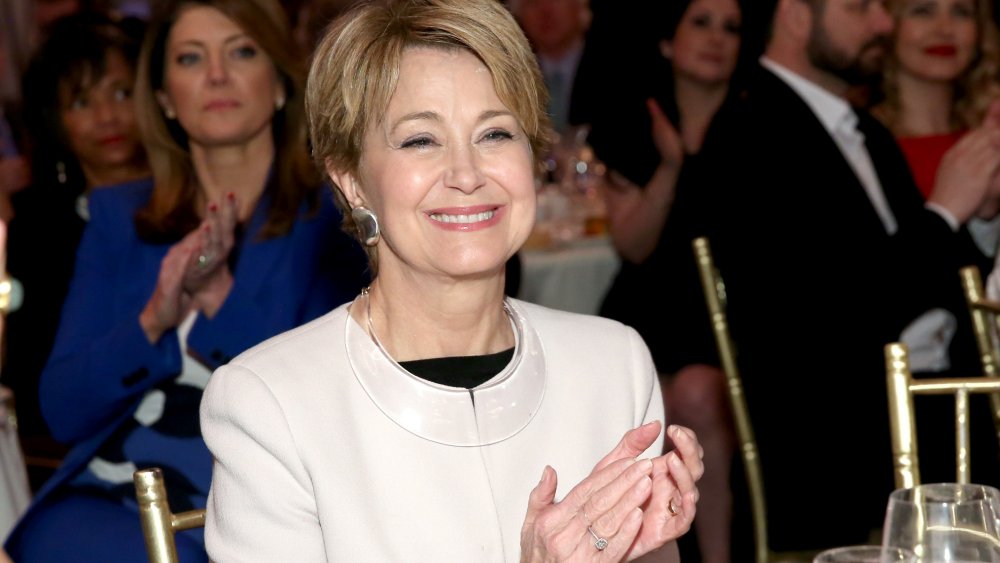 Monica Schipper/Getty Images
When Jane Pauley made the big move from local TV in Indianapolis to take an anchor position at Chicago's WMAQ, the new job came with a hefty salary. As she wrote in her book Skywriting, she was offered $55,000 a year — which, she pointed out, was "a raise of almost 400 percent" over what she'd been earning.
Pauley's salary increased significantly after that. When she exited Today in 1985, Entertainment Weekly reported that she was rumored to be earning $1.2 million per year. That number was bumped up during her stint on Nightline; in 2005, the Tampa Bay Times reported that Pauley was among television's "$5-million-a-year-players."

Pauley has been a fixture on national television for more than four decades, so it stands to reason she's made a few bucks along the way. According to Celebrity Net Worth, Pauley's accumulated wealth is estimated at $40 million. While neither she nor CBS has divulged her salary for CBS Sunday Morning, no less an authority than The New York Times pointed out the show is a "powerful ratings machine" with an audience of nearly 6 million viewers per week, making it "by far the most-watched Sunday morning news show."