The Real Reason Mila Kunis Doesn't Want Any More Kids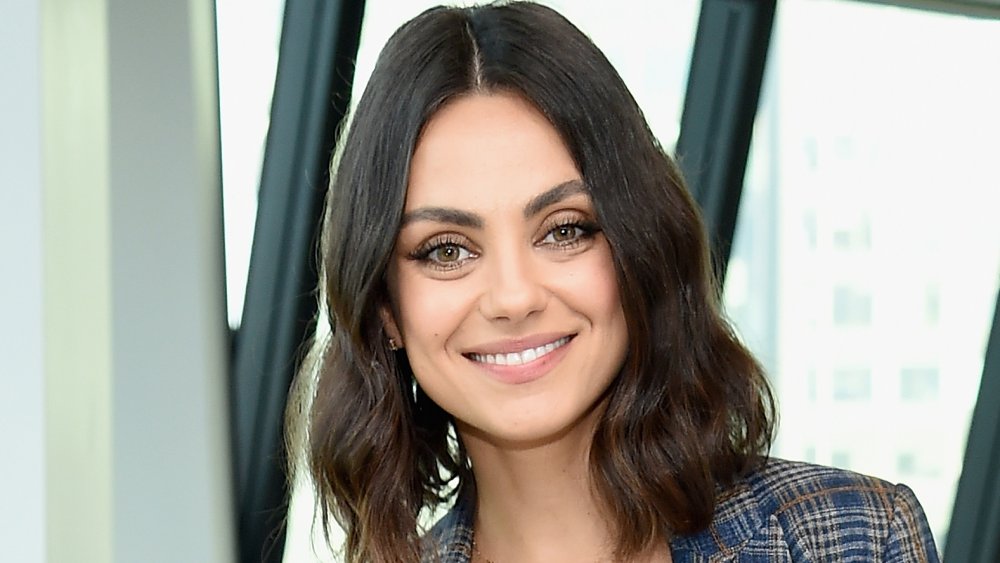 Dimitrios Kambouris/Getty Images
Mila Kunis and Ashton Kutcher have an epic Hollywood love story, with the two first meeting on the set of That '70s Show in 1998 when they were 14 and 19 respectively. Of course, they did not get involved with each other immediately — in fact, Kurtwood Smith, another actor on the hit show told E!, "They played boyfriend and girlfriend, but they had completely separate lives." Smith added, "Mila was a kid. That was awkward for Ashton at the beginning. According to Insider, the two had their first kiss on-screen, which was a big deal for Kunis. "I was like, 'Oh, he's so cute, it's the Calvin Klein model!" the actor told People in 2001. "Then I was like, 'I have to kiss him?' I was so nervous and uncomfortable. I had the biggest crush on him." 
Fast forward through multiple relationships, career changes, and one housewarming party in 2012, and the two adults were soon "hooking up" regularly. It wasn't long — three months to be exact — that the two moved in together and were engaged two years later. That same year, in 2014, Kunis gave birth to their first child, Wyatt Isabelle Kutcher, and two years later came Dimitri Portwood Kutcher. 
So is the Bad Moms star down to have more babies with Kutcher? Keep reading to find out the answer.
Mila Kunis misses her clean house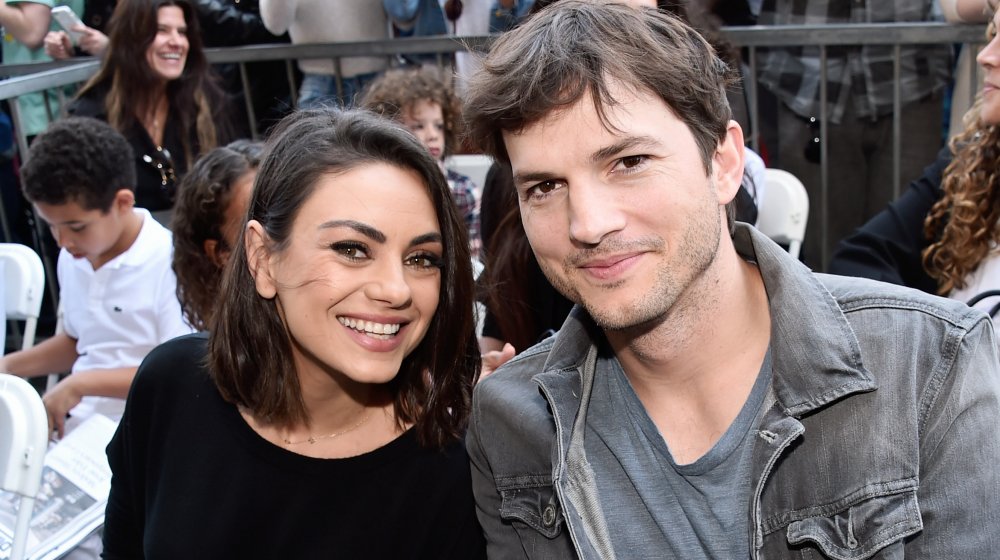 Alberto E. Rodriguez/Getty Images
Some say everything changes when you have a kid, and Mila Kunis is done with shaking things up in that department. Regarding if she and Kutcher would have a third child in the future, Kunis stated plainly in an interview with People, "I will only have two." The mother told Entertainment Tonight in 2017 that she and Ashton Kutcher are "good on two right now." The actor added, "We're solid. It's perfect. I have two really healthy, really wonderful kids. Why test my luck?" The Family Guy star also explained that with two kids and two parents, there's an even playing field as she and Kutcher and always "running defense a little bit."
"One's got one and the other's got one and it's OK. When it becomes three is when you're playing offense. I don't know what you do at that point," Kunis continued amid laughter. "You're scrambling trying to keep them all in line. We feel like we're being suffocated by plastic with toys and diapers and things. It's crazy." And speaking of all of those toys, the mom misses having a clean house. She explained, "We used to be cool and clean. Our house used to be nice and modern and pristine — all goes out the window when you got kids." 
Honestly, these all very understandable points — Kunis and Kutcher have to do what's best for their family at the end of the day.