Vin Diesel's First Pop Single Has The Internet Buzzing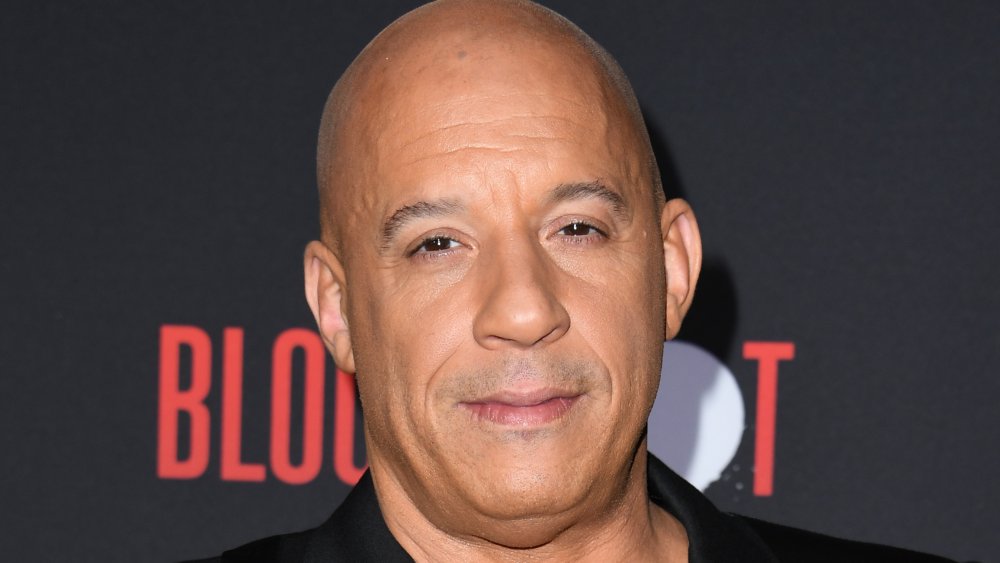 Jon Kopaloff/Getty Images
Vin Diesel has released his first single, and the internet has been Fast & Furious to respond. 
Your eyes, nor ears, have not deceived you — Vin Diesel has gone pop. Or dance-pop, we should say. According to Rolling Stone, on Sept. 25, 2020, the action star released the track "Feel Like I Do" on streaming platforms, showcasing his softer side and marking his first foray into music. 2020 has been strange, but this is just Riddick. The EDM-tinged number, featuring "sensitive club king" vocals from Diesel, per Rolling Stone, was released on electronic producer Kygo's label, Palm Tree Records. With a pulsing beat and lyrics like, "I don't know you, but it feels like I do," it's a catchy tune about falling in love on the dance floor, crooned by Dominic Toretto himself. He even became a trending topic on Twitter as a result.
Vin Diesel debuted "Feel Like I Do" on The Kelly Clarkson Show, according to USA Today, sharing in a video message how the song came about (before cutting to virtual audience members awkwardly dancing along). "On a year that I would normally be on a movie set — and as you know that's not possible — I've had another creative outlet," he said. "Another way to show you, or share with you, my heart." Huh! The star also shared he wanted to debut the song for Kelly Clarkson as she's always maintained her "authenticity." Well, we didn't see this coming! Read on for the internet's reaction to Vin Diesel's track. 
Fans don't hate Vin Diesel's earnest dance track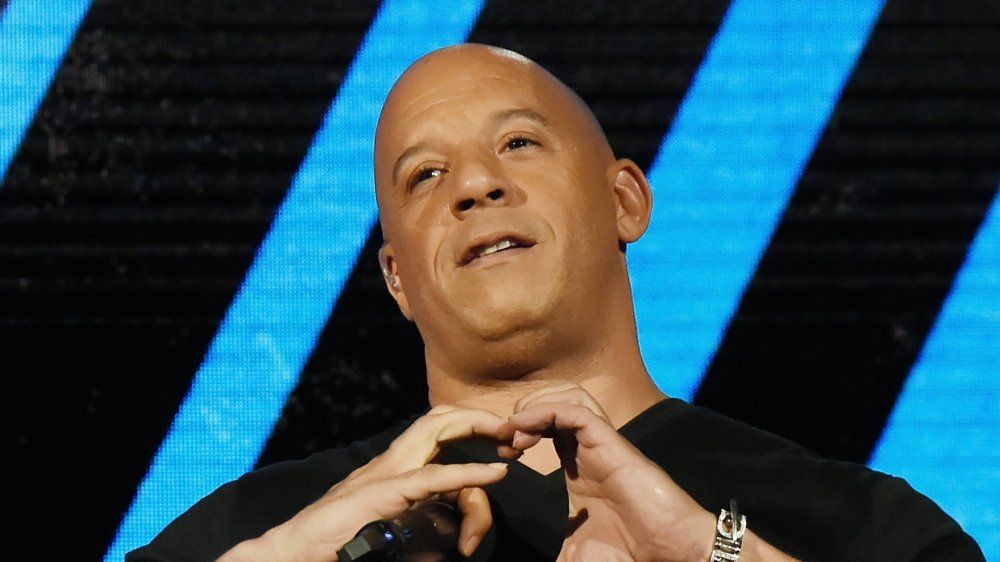 Rick Diamond/one Voice: Somos Live!/Getty Images
How does the internet feel about Vin Diesel's pop music debut? Apparently, pretty positive! "There's an alternate timeline where I beg for the aux cord at a party this weekend just so I can throw on the new Vin Diesel single and have my best three minutes of the night," one Twitter user said of the breezy dance track, that, again, is sung by the voice of Groot.  "Not ashamed that I am thoroughly enjoying the new @vindiesel Single he dropped today," wrote another. For others, the earnest track is just not cutting it: "Who had Vin Diesel releasing music on their 2020 bingo card? William Hung wasn't as bad as this." 
Other fans were more inclined to hone in on that cringe-worthy virtual dance moment on The Kelly Clarkson Show. "Vin Diesel is trending. Reminds me of Guess Who?" one user wrote, alongside images of the virtual audience members rocking out on the talk show, and the board game. 
This is, perhaps unsurprisingly, not Vin Diesel's first time on the mic. A video of him singing Rihanna at karaoke made the rounds in 2013, per Stereogum, as did a video the star posted to Facebook Live in 2014 where he danced to "Drunk In Love" by Beyoncé, per Capital Xtra. Clearly, the Fast & Furious star loves music, and now he's letting the whole world know.