Things You Didn't Know About Marion Cotillard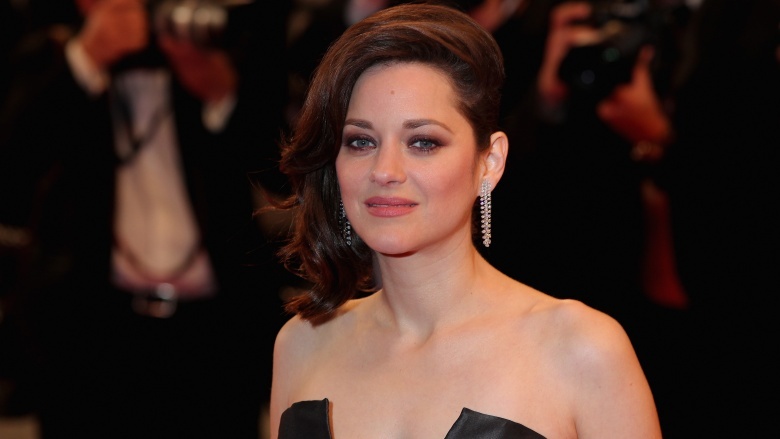 French actress Marion Cotillard has become one of Hollywood's most respected and sought-after talents. Although her performance in La Vie En Rose made her an industry name and her connection to Brad Pitt made her a tabloid headline, we're willing to bet there's a lot you don't know about the glamorous Parisian star. Test your knowledge of all things Cotillard below.
She won an Oscar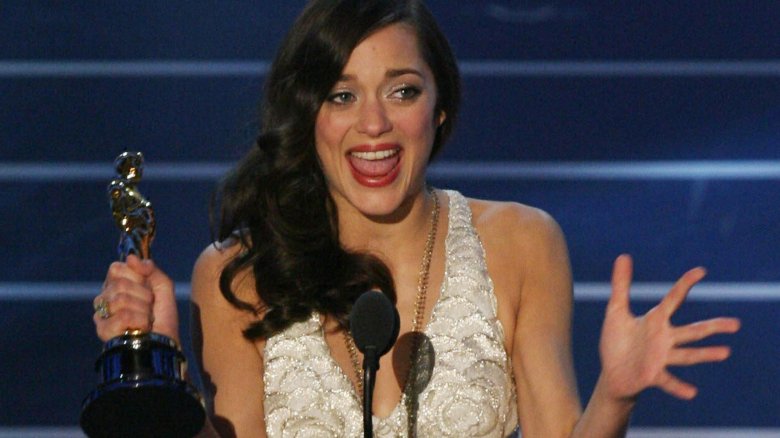 Getty Images
In 2008, Cotillard became only the second French woman in history to win a best actress Oscar when she was honored for her critically acclaimed performance in the Edith Piaf biopic La Vie En Rose. French legend Simone Signoret had previously won the award 49 years prior for Room at the Top.
Cotillard's performance in the film earned her a slew of other awards, including a Golden Globe and a BAFTA, but her Oscar win was considered somewhat of a surprise. Many thought the award would go to British icon Julie Christie, who was in the midst of a career comeback thanks to her performance in Away From Her.
Her second nomination was a huge surprise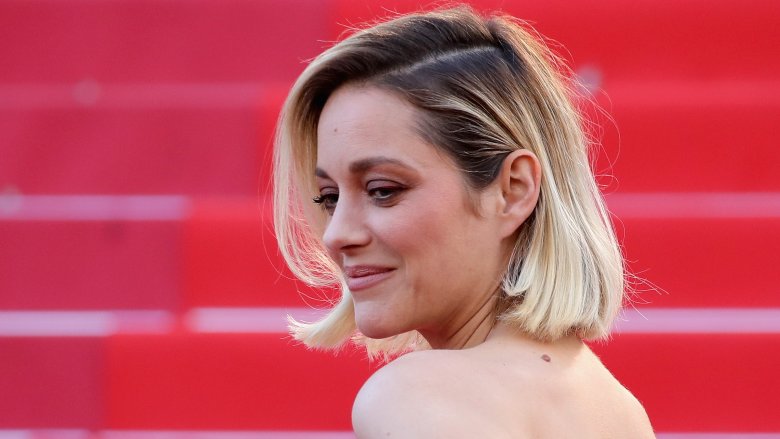 Getty Images
Although she came close on many occasions, including in 2012 for the film Rust and Bone, Cotillard finally received her second Oscar nomination in 2015 for the Dardenne brothers drama Two Days, One Night. Cotillard's nomination was one of the biggest surprises that year. Despite a slew of awards from critics, she was expected to miss out on a nomination in favor of bigger stars such as Amy Adams and Jennifer Aniston, who had earned buzz for the films Big Eyes and Cake, respectively.
Cotillard admitted she was shocked by the nomination in a 2015 interview with Jimmy Kimmel. "That was a big surprise for me. I didn't expect it all," she said. Cotillard also said she had slept through the nominations announcement because she had gone to bed just one hour before. "I didn't drink only water [that night]," she quipped. After she found out the news, she said she promptly went back to bed. "I was super excited, but I really needed to sleep."
She was haunted by Edith Piaf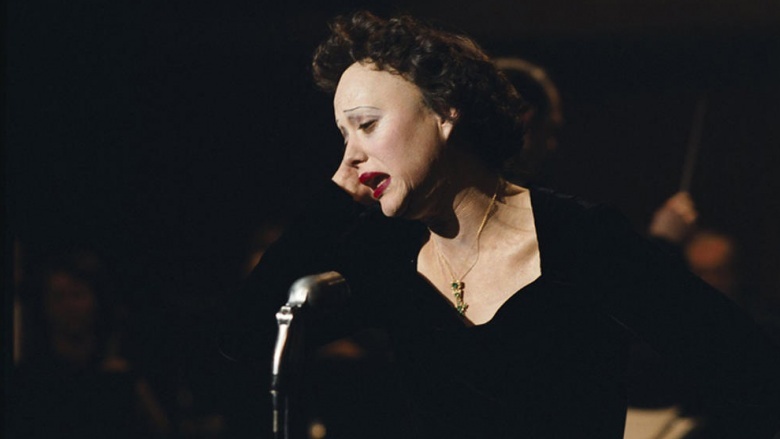 Speaking to The Guardian in 2014, Cotillard admitted that she dedicated so much of herself to play the role of French singer Edith Piaf that Piaf actually haunted her for eight months after shooting wrapped. "I tried everything [to get rid of her]," she said. "I did exorcisms with salt and fire. I traveled to Bora Bora to escape her. I went to Peru to Machu Picchu and did ancient shamanic ceremonies to cleanse myself after I eventually realized why I couldn't let her go. She had been abandoned as a child. Her greatest fear was to be alone."
Cotillard also said that becoming a mother to son Marcel has changed the way she approaches roles. "Before my family, everything in my life was dedicated to the character," she said. "The more deeply affected I was by her, the closer I felt to her. But I cannot lock myself away in another world any more. I don't want it to affect my son when I'm in a weird state because I'm 'depressed' or 'killing a king.'"
She can sing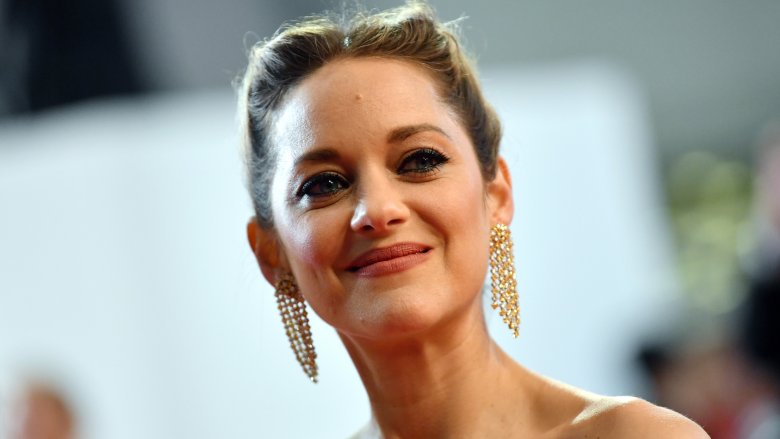 Getty Images
Cotillard proved she can sing as well as she can act when she played the role of Guido Contini's long-suffering wife, Luisa, opposite Daniel Day-Lewis in the 2009 musical Nine. Although the film was widely panned, Cotillard received strong praise for her performance, particularly in the musical numbers "My Husband Makes Movies" and the Oscar-nominated original song "Take It All."
Ironically, Cotillard did not get to do any of her own singing in La Vie En Rose. The reason: there just wasn't enough time to prepare. "I had only three months when we finally got the funding, to prepare for the role," she told the Independent in 2011. "So it was ... freaking short! So I was frustrated, I have to say. Not that I really wanted to sing, but I wanted at least to have the time to try. And I didn't."
She's dating Guillaume Canet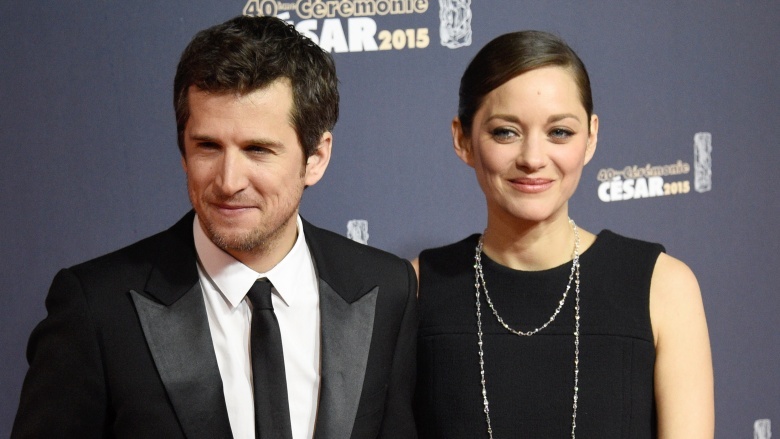 Cotillard has been dating French actor and director Guillaume Canet since 2007. The couple—who was described as the Brangelina of France by The Guardian in 2014 —have one son together, Marcel, born in May 2011. They've also worked together on numerous projects, including the 2013 crime drama Blood Ties. Canet will direct Cotillard in the upcoming Rock 'n Roll, due out in 2017.
Given the couple's high level of fame, Cotillard has been subjected to the scrutiny of the paparazzi. "I was 4-1/2 months pregnant and I went to this store in Paris," she recalled to The Hollywood Reporter in 2012. "I was in the dressing room and looked at my belly, and they took a picture!" That experience "was horrible," she said. "It really made me sick physically."
She grew up in the projects of Paris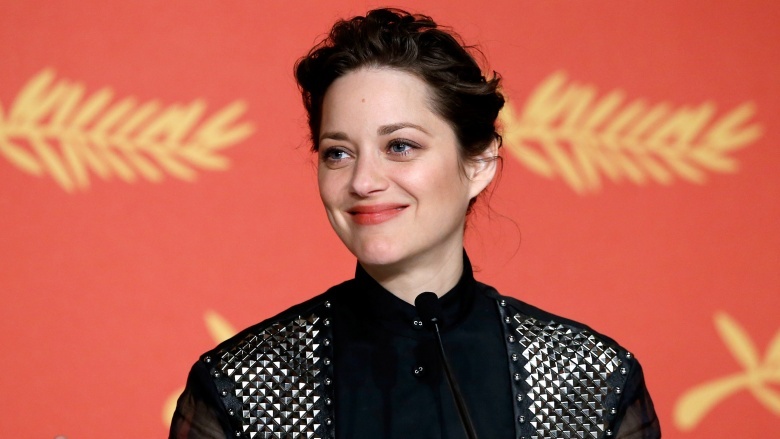 She may be one of the most glamorous actresses in the world, but Cotillard came from humble beginnings. Born to theater parents in 1975, the Inception star says she grew up in the projects in the suburb of Alfortville. "I come from 'la cite.' That's who I am. As they'd say here, 'I'm still this girl from the Bronx,'" she told The Hollywood Reporter.
She may have been a 9/11 truther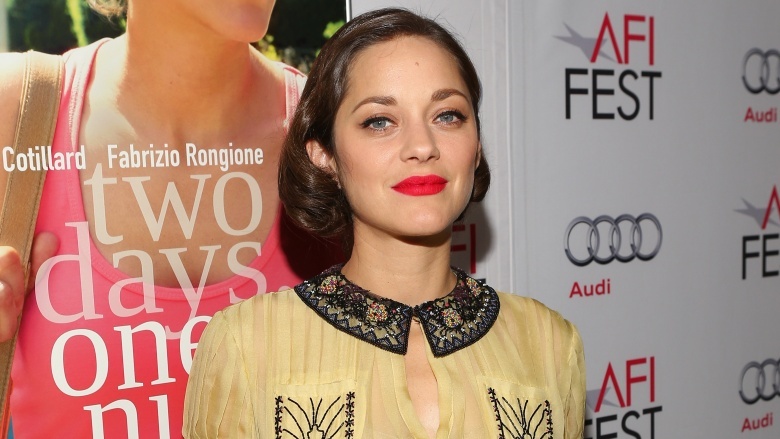 Cotillard came under fire in 2008 after the press got a hold of comments she made about the terrorist attacks on Sept. 11, 2001 and about the Moon landing on the French program Paris Dernière. On the episode, which aired in 2007, Cotillard cast doubts on why the Twin Towers fell on 9/11 and whether humans actually landed on the Moon.
"Marion never intended to contest nor question the attacks of September 11, 2001, and regrets the way old remarks have been taken out of context," Cotillard's lawyer clarified to The Telegraph in 2008. Cotillard herself said she regretted making the comments in a 2012 interview with The Hollywood Reporter. "It's kind of easy to say, 'It was taken out of context,' because people now think that's a way to hide something," she said. "It was totally stupid to talk about this on TV. It was not serious, and I really regret that I talked about such a painful subject for so many people in this very light way. I know people who lost family members or friends in this tragedy."
She grew up feeling like an outsider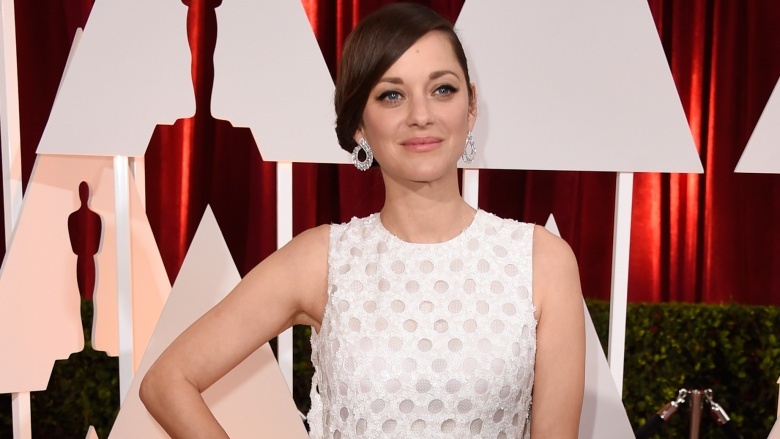 Cotillard admitted she had a difficult time connecting with people from a very young age. "I had existential dilemmas as young as seven, obsessive questions about my place in the world. Where did we come from? Why am I here?" she told The Guardian. "I couldn't identify with anyone. At school I was considered very strange. I didn't understand the relationships between people."
Feeling like an outsider, she says, helped her to connect to the roles she's played in movies such as The Immigrant and Two Days, One Night. "I've always felt an outcast. There is something strange about me," she said. "I don't ever feel at ease in a group of people. I have to fight hard to overcome my fears."
She's worked hard to improve her English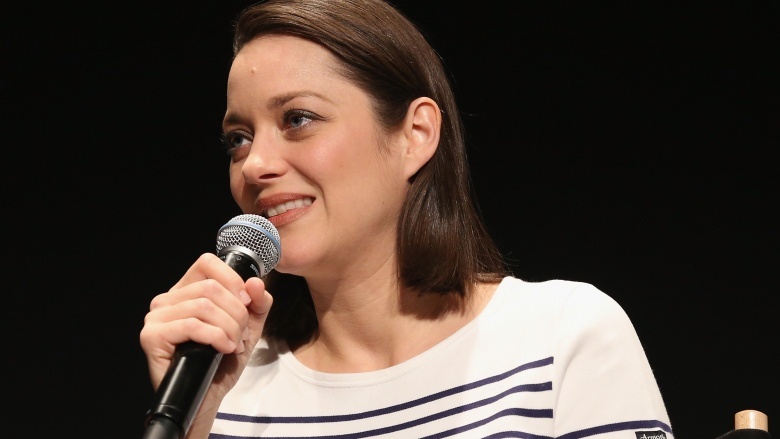 After winning an Oscar in 2008, Cotillard began receiving a slew of offers, which meant she had to work extra hard to perfect her English. "When I was in Los Angeles in 2008, I met with Michael Mann and he—we did this movie together [Public Enemies], I really had to work on my American accent," she told NPR. "And I worked for four months, every day, with a dialect coach, and I improved my English a lot. I still have a lot of work, but I feel much more comfortable than a few years ago when I got here and I couldn't express myself properly."
"I love [the] English language," she added. "So it makes it easier."
Christopher Nolan loves her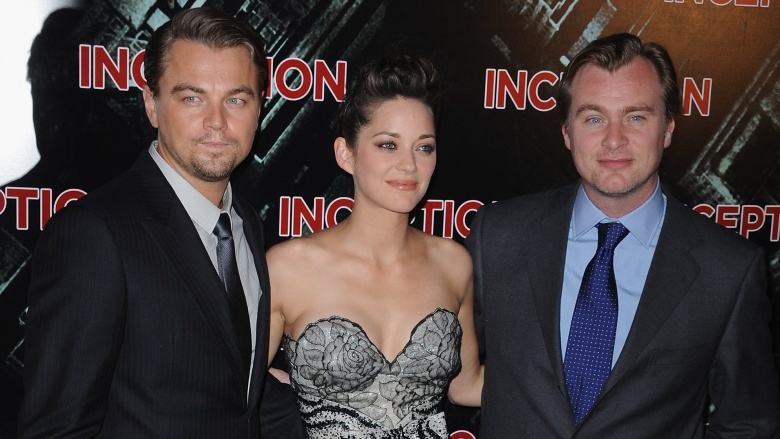 In the last decade, Cotillard has worked with a slew of iconic directors, including Woody Allen, Steven Soderbergh and Christopher Nolan. Nolan, especially, became a fan of Cotillard's after working with her on Inception—so much so that he actually adjusted the production schedule of The Dark Knight Rises around Cotillard's pregnancy to ensure she could be in the movie. "She's Superwoman," he told The Guardian.
She wants to do a comedy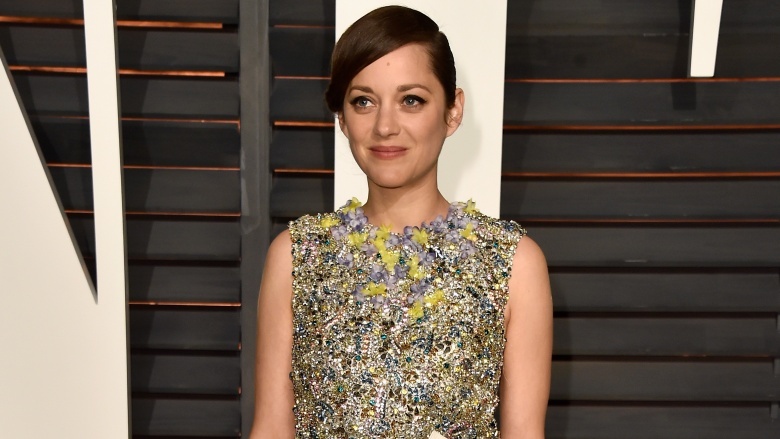 After playing a slew of depressing characters on the big screen, it should come as little surprise that Cotillard is itching to do a comedy. "Comedians I know, like Will Ferrell, Jonah Hill, Jean Dujardin, are some of the best human observers," she told The Guardian. "Comedy has deep insights into our human defects that somehow affect the audience more deeply than tragedy."
"Oh! And I'd like to play a man," she added.
Did she really have an affair with Brad Pitt?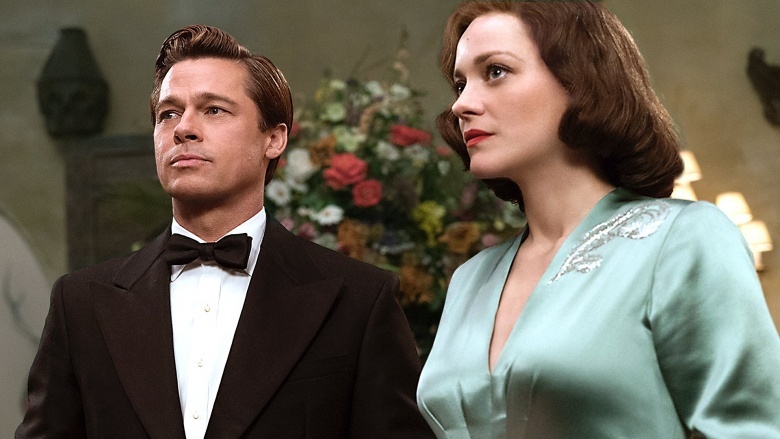 If you're reading this article, odds are, you found it because Cotillard has been accused by the press of having an affair with her Allied co-star Brad Pitt and destroying Pitt's marriage to Angelina Jolie. Did that really happen?
Page Six claims the rumors are true, and that Jolie actually hired a private eye to catch Pitt cheating on her with Cotillard. Sources for TMZ, People and Us Weekly all called "BS" on the rumors. So, to answer the question: who the hell really knows?