Who Is Brad Pitt's Rumored New Girlfriend, Neri Oxman?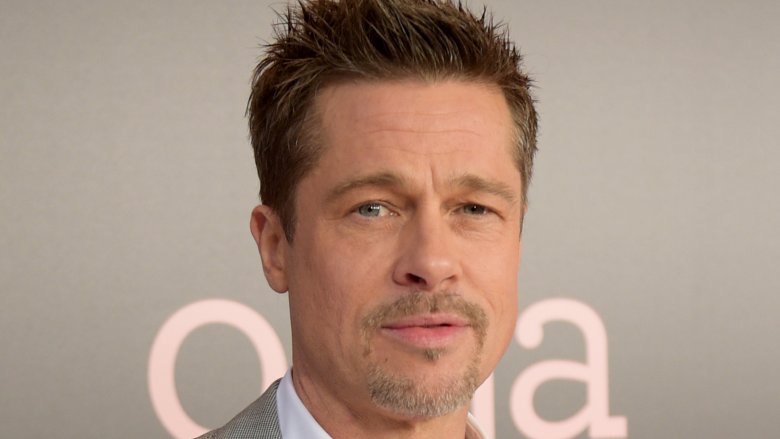 Getty Images
Brad Pitt is reportedly dating Massachusetts Institute of Technology professor and architectural designer Neri Oxman, the first woman to whom he's been linked since his acrimonious divorce from Angelina Jolie in September 2016.
"They got romantically involved almost right away," a source told Us Weekly. "He's been going to great lengths to make sure he's not spotted by prying eyes ... Brad's absolutely smitten by her. Their chemistry is off the charts." The source added, "Brad and Neri have traveled together internationally on several occasions."
However, some have been quick to deny the sparks between the pretty pair. Pitt's rep told Gossip Cop that any claims of a romantic relationship between Oxman and Pitt were an "exaggeration" and that there isn't any evidence of a coupling between the two. 
Still, an insider insisted to Us Weekly that any denials are just that: denials and a cover-up, noting, "They are very much a couple."
Let's go ahead and assume the rumors are true and get to know this lucky rebound lady, shall we?
Did he 'upgrade' his expectations?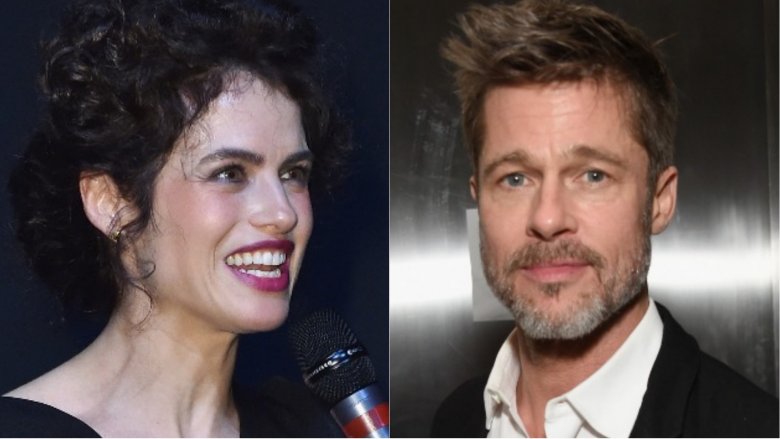 Getty Images
A source told The Sun that since Jolie filed for divorce, Pitt had been looking for a serious upgrade — and let's be honest, it's pretty hard to upgrade from Angelina-freakin'-Jolie. Still, the insider swears that Oxman is his dream girl.
"Brad always does a lot of soul-searching after a breakup, analyzing how he can find the perfect partner," the source said. "Each time he goes looking for a new relationship, his wish list of demands gets longer. Friends joke that he is almost upgrading each time, until he finally settles for good. For years, he has been content to look within Hollywood for his next girlfriend. But after the split with Angelina, he was encouraged to look outside of the Los Angeles fame bubble. This has led to him falling for Neri. It is very much a meeting of minds first — it is not just physical attraction. Their chemistry is hot."
The source continued, "Brad is besotted with Neri and cannot wait to shout their love from the rooftops. He is mesmerised by her intellect, her cool philosophy on life and of course their shared love of arts and design. He is also saying she's the sexiest woman he's ever laid eyes on ... He has been given a key and has been seen going into her apartment multiple times."
She's likened to Amal Clooney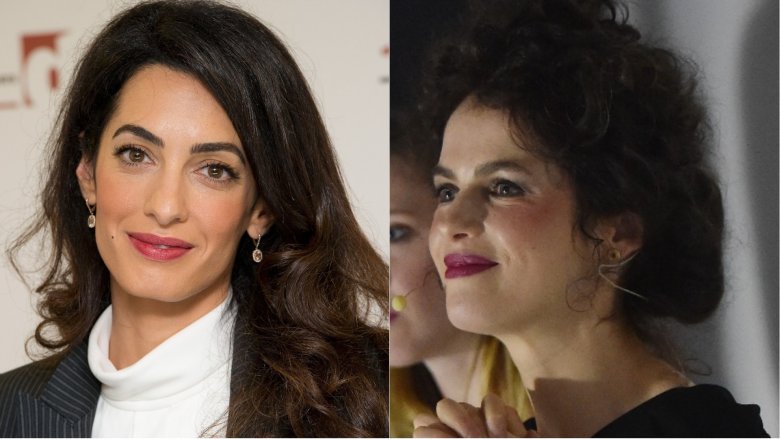 Getty Images
Brad Pitt was reportedly inspired by his close pal, actor George Clooney, who dropped his habit of dating small-time actresses and cocktail waitresses in favor of pursuing his now-wife, beautiful brainiac barrister Amal Clooney. As a result, some say Pitt also jumped at the chance to date a brilliant brunette who has nothing to do with show business.
A source told People, "It took him a long time to date, but he is now. He likes women who challenge him in every way, especially in the intellect department. Brad has seen how happy and different Amal has made his friend. It has given him something to think about."
An insider close to the designer told Us Weekly, Oxman is "genius and gorgeous ... Neri is a very passionate, extremely smart and talented woman. She is very extroverted, outgoing, vivacious and loving ... Men and women love Neri. She has a way of making you feel as if you're the only person in a crowded room. Being around Neri is intoxicating as if you're flying high above the mountains."
What's more, a source told Hollywood Life that George is all about the coupling. "He knows it would score points with Amal," the insider said. "He's always trying to impress her, he still has her on this huge pedestal. He loves the idea of them all going out on double dates, he's sure that it would please his wife to be spending time with other super well-educated woman."
Pitt's pals reportedly endorse the pairing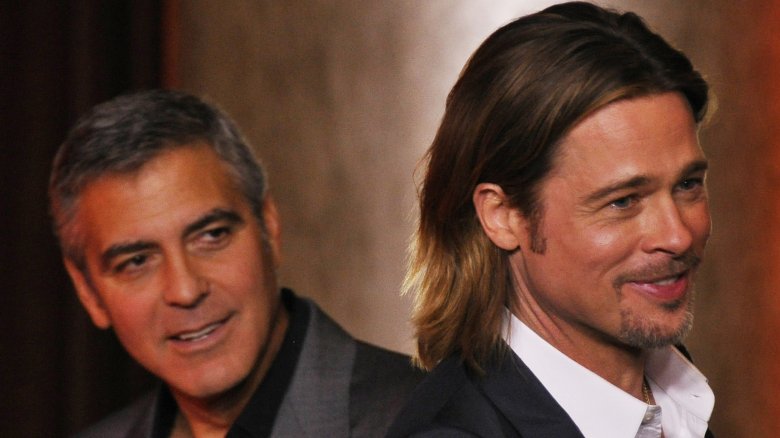 Getty Images
George Clooney isn't the only Pitt pal who's hoping he and Oxman end up together. A source told Entertainment Tonight that just about everyone close to Pitt adores her.
"They hit it off immediately and have been close for months," the source said. "They have so much in common intellectually and truly enjoy each other's company. [Pitt] is thrilled to be around someone who isn't all about Hollywood. He talks about her attitude toward fame and the A-list scene and he feels her apathetic view is refreshing. Brad's friends were secretly hoping he was ready to date and everyone loves Neri. She is beautiful and smart and his friends feel he can't go wrong."
Sources also told Entertainment Tonight that Pitt has been more outgoing in recent months, previously becoming a bit of a shut-in after his split from Jolie. "When they first split he spent a lot of time at home and was often very down about what was going on," an insider said. "He was a homebody for many months, but in the last month or two, he's been going out more. He enjoys going out to eat with close friends."
Insiders told Us Weekly that Pitt has been "light and carefree" since meeting Oxman and that "you can hear his grin" when speaking to him now. Cute!
She once dissed Pitt and Clooney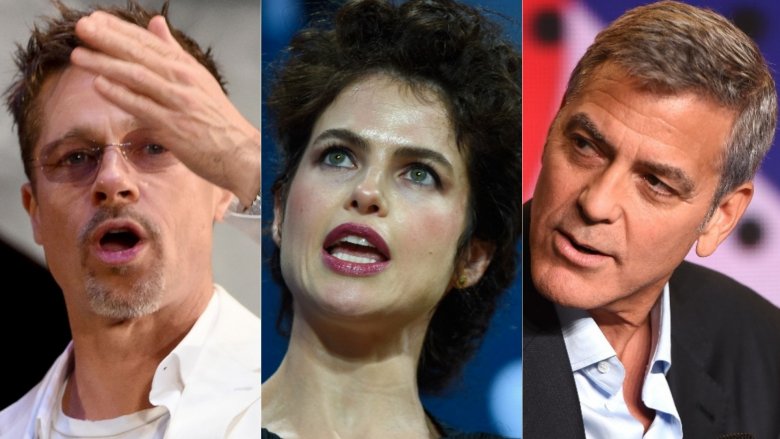 Getty Images
In an interview with W magazine in 2017, Neri Oxman dropped Brad Pitt's name in a less-than-flattering (but not necessarily outright insulting) way.
When asked about being a relatively young woman in the heavily male-dominated architecture industry, the wordy Oxman explained, "I can say on some days I turn this off and I just go about my day and get on with it. Yet even on the days when I turn it on and I may think, Why am I doing this? Is this a waste of time? I just get on with it. I tune in, listen and identify, respect and admire the qualities of being a woman and how that adds to my work. I also acknowledge it's much better now then in the past, so for me thinking about this sexual divide is not productive."
She added, "I can say that my best projects ... have been endorsed and supported by women. And that's been true throughout my career. I'm thankful for that ... [Industries are male-dominated] for the same reason we have the Brad Pitts and the George Clooneys, it's just part of human nature to idolize stereotypes ... Such singularities are useful to the common perception of heroism. But it's not only true for architecture; it's true in musical composition, for females working in theater, for film directors. This isn't just a disease of the architecture profession; it's a phenotype of human culture and how we develop stereotypes and perceptions."
Their relationship started as a professional one
A source told Page Six that despite rumors of a romance, Brad Pitt and Neri Oxman are just pals. Really, really good pals who both happen to be absurdly beautiful and have a lot in common.
The insider said Pitt and Oxman met through an architecture project at MIT, where she is a professor. Her MIT bio (via Page Six) says Oxman "coined the term, and pioneered the field of, Material Ecology, which considers computation, fabrication, and the material itself as inseparable dimensions of design. In this approach, products and buildings are biologically informed and digitally engineered by, with and for, nature."
"Brad and Neri instantly hit it off because they share the same passion for architecture, design and art. This is best described as a professional friendship," the source said, clearly choosing his or her words very carefully. "Their friendship has not turned into romance ... as both are cautious and this is, again, more of a professional friendship, but Brad is very interested in spending more time with Neri, she is fascinating...."
She attracted him with the weirdest chaise lounge ever
In 2014, Oxman debuted a 3D printed acoustic chaise she dubbed Gemini. She said she was inspired by 2001: A Space Odyssey (1968) to make the chaise, which she also described as a "musical instrument as an architectural piece." The materials used in the chaise are designed to absorb sound, Oxman said, "creating a quiet and calm environment."
Of course, when describing the chaise in PR terms, Oxman was even more poetic: "The twin chaise spans multiple scales of the human existence extending from the warmth of the womb to the stretches of the Gemini zodiac in deep space. It recapitulates a human cosmos, our body, like the constellation, drifting in quiet space," she told PR Newswire. "Gemini is fundamentally about the complex and contradictory relationship between twins, which is mirrored in the geometrical forms of the two-part chaise and the dualities that drive their formation, such as the combination of natural and synthetic materials." She added that the various materials used "not only target specific pressure points on the body to form a sensorial landscape, but also act as a soundproof anechoic chamber, an architecture for quieting the mind."
If you're not impressed (or if you're just confused,) fear not: Pitt was reportedly entranced by the piece, Us Weekly reported, and requested to meet Oxman to discuss it. The rest was history.
"Design is her speciality," a source told Us Weekly, "so it's not hard to see why Brad would be attracted to her."
She meditates through fashion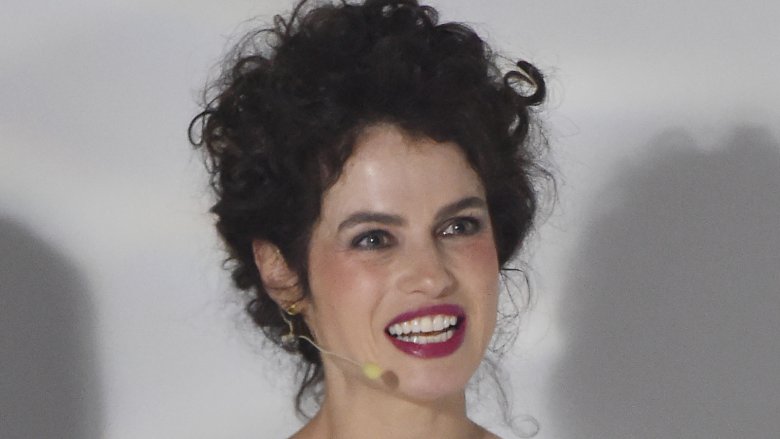 Getty Images
Named one of the 25 most stylish Bostonians, Oxman told the Boston Globe magazine in 2012, "To wear a beautiful new garment is like wearing a new idea, and I see them as the same thing. Opening my closet is a form of meditation. I pick whatever I feel is right for the day. It's usually only a matter of seconds before I'm out of the house."
"I am equally fascinated and awed by visiting an Alexander McQueen show as I am looking under a microscope," she told W magazine. "And this same level of intrigue visits me when I take on design journeys. I don't think of fashion as fashion, or biology as biology. I don't separate architecture, design or culture. What's more important is a language of creativity that carries meaning. These things are all merely lenses with which to view the world. Sometimes they overlap, sometimes they don't."
Oxman has designed some pieces of her own as well. In a 2015 TED Talk, she described a 3D printed cape and skirt, free of seams, that she designed with Iris Van Herpen.
Design is in her blood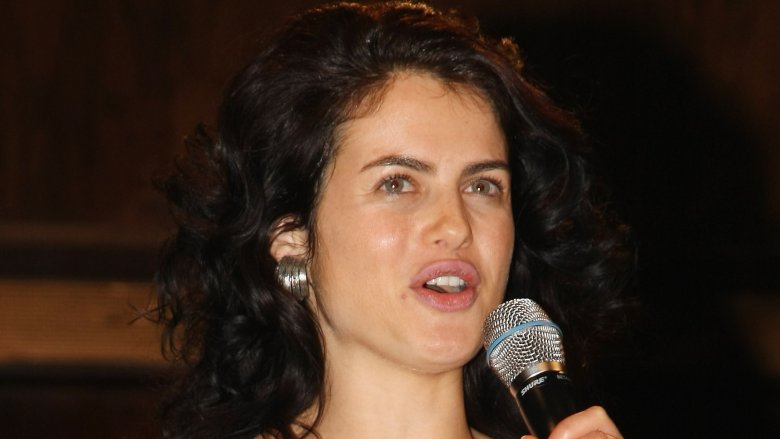 Getty Images
Both Oxman's parents are architects, but she told CNN that they actually expected her to go into medicine. She was raised in Haifa, Israel, and served in the Israeli army — as required by law — when she turned 18. Once out, she went to medical school.
"It was one day, I remember it clearly — it was a hot day in Jerusalem, and I left class and called my father and announced to my parents I was going to leave medical school," she said. "I don't think I would have made for a good doctor. It was not meant to be, and it took me a long time to realize that."
Of her parents' influence on her career choice, she said, "I grew up in a modernist house, in a modernist culture. There was a love for modernism everywhere — the furniture, the books, the food, even the cutlery, so I learned very early to appreciate the value of design and the value of architecture."
Her ex had an 'incredible influence' on her work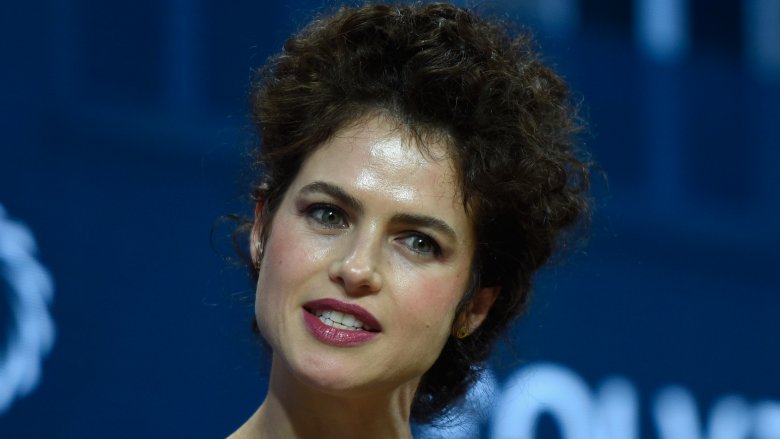 Getty Images
Before meeting Brad Pitt, Neri Oxman was married to composer Osvaldo Golijov. She told Surface magazine he had an "incredible influence" on her work, despite their mediums being completely different.
People reported that Golijov won a Guggenheim Fellowship in 1995, a MacArthur Fellowship in 2003, the Vilcek Prize in Music in 2008, and two Grammys for best opera recording and best classical contemporary composition for 2007's Ainadamar.
Oxman and Golijov married in 2011, reported Radar Online, but separated in May 2014 and divorced in July 2015, citing "irretrievable breakdown of the marriage" in their filings. In their separation agreement, Oxman had to fork over $650,000 to Golijov, who also kept their home in the split. They had no children together.
Between her marriage and meeting Pitt, Oxman was said to be dating billionaire investor Bill Ackman, according to Page Six. He was spotted visiting Oxman at MIT on weekends and was rumored to be dating her for seven months before Pitt popped up.
When will she meet the kids?
Getty Images
This alleged relationship is said to be serious enough that Pitt is considering introducing Oxman to the six children he shares with Jolie. (At the time of this writing, Jolie has maintained primary custody of the kids since the split, and their divorce settlement is still being worked out.)
"Brad and Angelina made a pact when they split that they wouldn't step out with other people until their divorce terms were formally agreed [upon]," a source told The Sun. "That didn't stop either of them from quietly dating other people, but he has been very clear about not rubbing her face in it and vice versa. Of course, this goes beyond image. Their biggest concern here has always been the children. The last thing any of the kids need is to see Mommy or Daddy dating other people while they're still technically married. Once the dust has officially settled on his and Angelina's marriage, he will absolutely want them to be introduced."
The source added, "This is a sensitive subject and he will be respectful to Angelina but, make no mistake, he is seeing this as a serious relationship. That will eventually mean she'll meet his kids, for sure."
This arrangement may also be why Pitt's camp is still insisting that he and Oxman are just professional, platonic BFFs.
She designed an incredible mask for Björk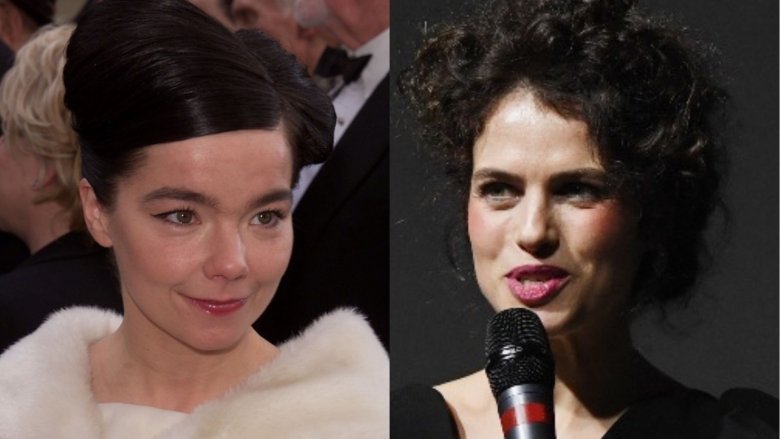 Getty Images
Dezeen magazine reported that Oxman worked with eccentric Icelandic singer Björk to make a mask for her digital music series in summer 2016. Called the Rottlace mask, the piece was comprised of 3D-printed acrylic-based polymer strands that mimicked the singer's muscular and bone structure beneath the skin of her face. Aesthetically, the piece looks like a grayscale, almost furry covering for most of Björk's face and part of her neck, though her eyes and mouth were free so she could perform. The materials were described as "muscle textiles," which allowed her to move and sing with ease.
"Multi-material 3D printing enables the production of elaborate combinations of graded properties, distributed over geometrically complex structures within a single object," Oxman told Dezeen. "With Rottlace, we designed the mask as a synthetic 'whole without parts,'" she said.
Additive manufacturing company Stratasys 3D printed the piece. A rep for the company told Dezeen, "It's an honor to see visionaries such as Björk embracing 3D printing for the expression of her art. This technology not only provides the freedom to produce perfect fitting costumes for the film and music industries but also the inimitable capacity to materialise a unique fantasy to such a precise level of detail and 3D expression."
She's worked with worms
Neri Oxman's most famous project was a human-sized pavilion made from silkworms and a lot of skilled engineering.
"We've managed to motion-track the silkworm's movement as it is building its cocoon. Our aim was to translate the motion-capture data into a 3D printer connected to a robotic arm in order to study the biological structure in larger scales," Oxman explained to Dezeen.
"The worm rotates its head in 8-figure movements so as to allow for the distribution of silk, its density, its thickness and through these manipulations it controls its mechanical properties based on structural and environmental constraints. For instance, the inner layers of the cocoon are relatively soft while the outer layers of the cocoon are stiffer. The silkworm than varies the properties of silk according to function and can be considered the biological equivalent of a mobile 3D multi-material printer."
Her TED Talk was fascinating
Neri Oxman delivered a TED Talk in 2015 where she touched on her work mixing biology, architecture, and engineering and explained things in a way that made complex ideas sound incredibly simple. She began by explaining that design should not be limited to "parts."
"Assembly lines have dictated a world made of parts, framing the imagination of designers and architects who have been trained to think about their objects as assemblies of discrete parts with distinct functions, but you don't find homogenous material assemblies in nature," she said. "Take the human skin for example. Our facial skins are thin with large pores, our back skins are thicker with small pores. One acts mainly as filter, the other mainly as barrier. And yet, it's the same skin, no parts, no assemblies. It's a system that gradually varies its functionality by varying elasticity."
For one project she discussed, Oxman described "evolution by design," in which her team created a "wearable digestive system," designed for nourishment during interplanetary travel. Seriously. When she speaks about it, it not only makes sense, it's also just incredibly intriguing — and she explains it in a way that even laymen can understand. No small task!
Here's hoping we hear more from Brad Pitt's rumored new girlfriend soon!