The Shady Side Of Busta Rhymes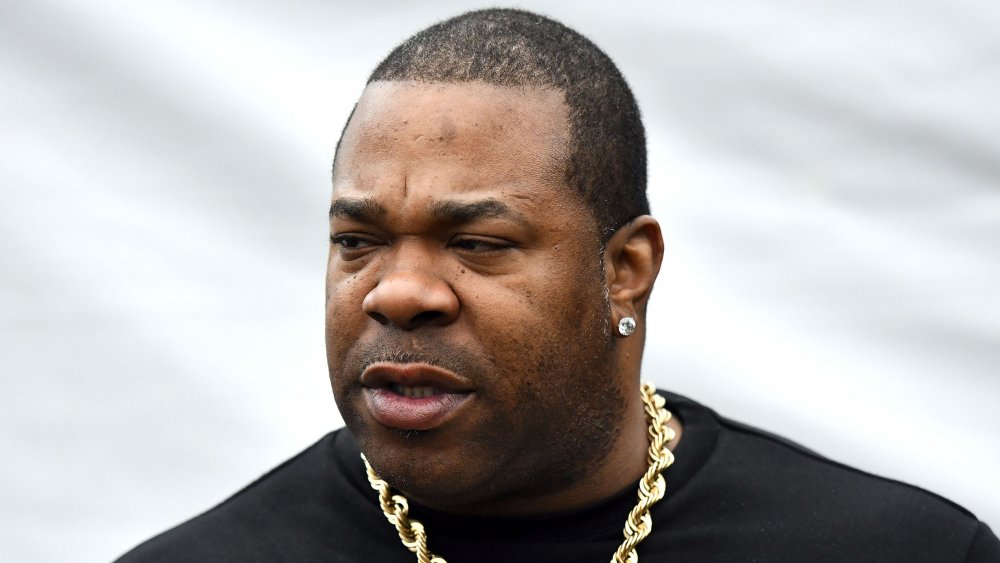 Scott Dudelson/Getty Images
Trevor "Busta Rhymes" Smith revealed himself to be the Dragon character on The Masked Singer, the first celeb to unmask himself in Season 4 of the singing competition. As the "Pass the Courvoisier Part II" rapper told Variety, he decided to do the show for some light-hearted fun during such a dark time in U.S. history, which includes the coronavirus pandemic and rampant racial injustice.
"If we can't enjoy life and laugh and have some fun with feel-good energy, what is [life] at that point?" Rhymes asked, rhetorically. "So when the opportunity presented itself to be a part of feel-good energy and fun times like these, I'm taking full advantage of it."
Although Rhymes seems to be all about the positive vibes these days, his past tells a different story, one involving multiple acts of violence and a feud with another prominent hip-hop artist. Read on to learn about the shadier side of the rapper.
Busta Rhymes has a history of alleged violence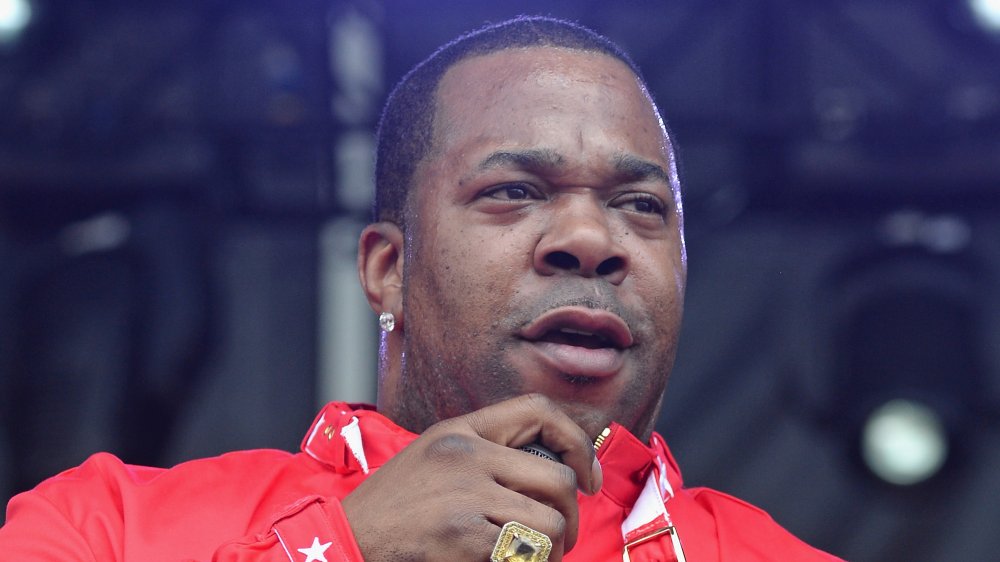 Kevin Mazur/Getty Images
Busta Rhymes' legal troubles began in 2006 when he allegedly attacked a man for spitting on his car, The New York Times reported. Later that year, prosecutors attempted to charge Rhymes for "possession of a weapon" in the car incident, Billboard reported, claiming he had a machete in the vehicle. However, a judge ruled that he would not face charges with the crime. Then in 2007, Rhymes was once again busted for alleged violence, as he was arrested and charged with misdemeanor assault for reportedly beating up his former driver over a financial argument, Billboard noted.
One year later, Rhymes pleaded guilty to both assault charges, according to XXL, and got sentenced to three years' probation. After a DUI incident — in which he was also caught with a suspended driver's license — he had to attend a drunk driving program, his license got revoked for six months, and he was forced to pay a fine, the hip-hop site reported.
But wait — that's not all. In 2009, according to the New York Post, Rhymes was forced to pay $75,000 to a fan who claimed that the rapper threw multiple bottles of water at him and whose bodyguard had allegedly punched him in the face. (According to the fan, things got heated when he stood up to leave a Rhymes concert and he and the rapper got into a verbal altercation.)
Busta Rhymes had a nasty feud with 50 Cent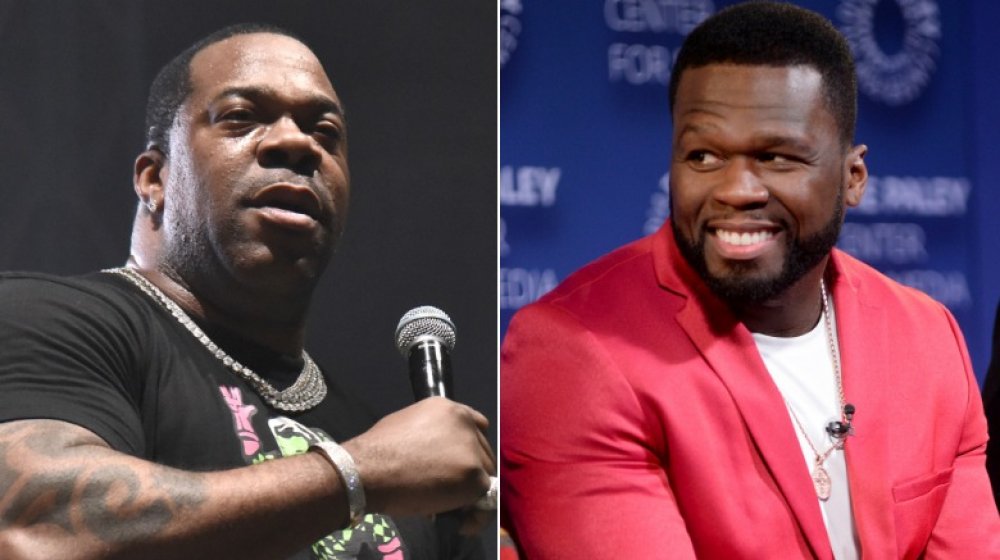 Tim Mosenfelder, Brad Barket/Getty Images
When Busta Rhymes and Curtis "50 Cent" Jackson hopped on the same track, "Hail Mary," in 2015, who would have thought they'd be embroiled in an Instagram feud three years later? But that's exactly what happened, with the Get Rich or Die Tryin' rapper firing the first shot. According to the NME, Fifty began the beef by sharing a now-deleted, September 2018 Instagram post with the caption, "And the award for the strongest neck in hip-hop goes to Busa Bus."
Rhymes then clapped back with his own Instagram dis, telling 50 Cent that he looked like he was "smellin' sh*t like yo bandana stink you rancid face lookin' a** m*****f*****," claiming that the rapper had a "tight button face," and asking why he was starting a feud with him.
The two kept at it, with the G-Unit rapper uploading an image of a bloody Rhymes, an injury from when he fell on stage in 2014. "This was God sending @bustarhymes a message?" 50 Cent teased. "I think he wants him to slow down on the drinking??‍ You can't drink and shake your head that fast man. positive vibes." He also photoshopped a photo of his head on a naked man's body. Yikes.