Miranda Lambert Or Blake Shelton: Who Makes More Money?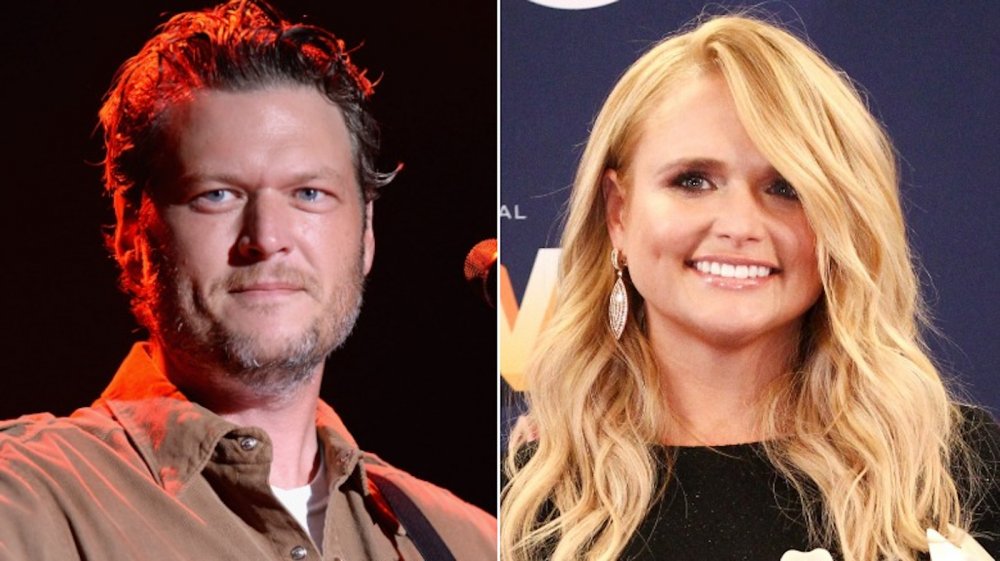 Acma2020/Getty Images
Which country superstar do you think has raked in more dough: Miranda Lambert or her ex-husband, Blake Shelton? The two singer-songwriters wed in 2011 and basically reigned as the music industry's "it" couple until their 2015 split. 
The Southern charm-oozing Lambert burst onto the scene in the mid-2000s, after placing in the finals on the TV series Nashville Star and then signing with Epic Records. She's released seven studio albums and scored five No. 1 singles to date. Basically, she's a titan in a largely male-dominated industry. "I don't know that I am a pioneer," she told The Guardian in 2016, while discussing women in country music. "I hope that I helped keep the door open."
Meanwhile, Shelton is also a heavyweight on the scene. The Oklahoma native moved to Nashville at 17 to become a songwriter, and by 2001, you could say he'd done it, scoring a No. 1 hit with the song "Austin." Continued success eventually brought him to the judge's table of The Voice, to the cover of People magazine for its "Sexiest Man Alive" issue in 2017 (the internet had some...thoughts on that one), and into the arms of No Doubt's Gwen Stefani. The cross-genre couple started dating in 2015, and managed to, seemingly, conveniently avoid Miranda Lambert at the 2020 ACM Awards with the help of green screen technology. 
But who has more money, Blake Shelton or Miranda Lambert? Here's the answer.
Miranda Lambert and Blake Shelton are raking it in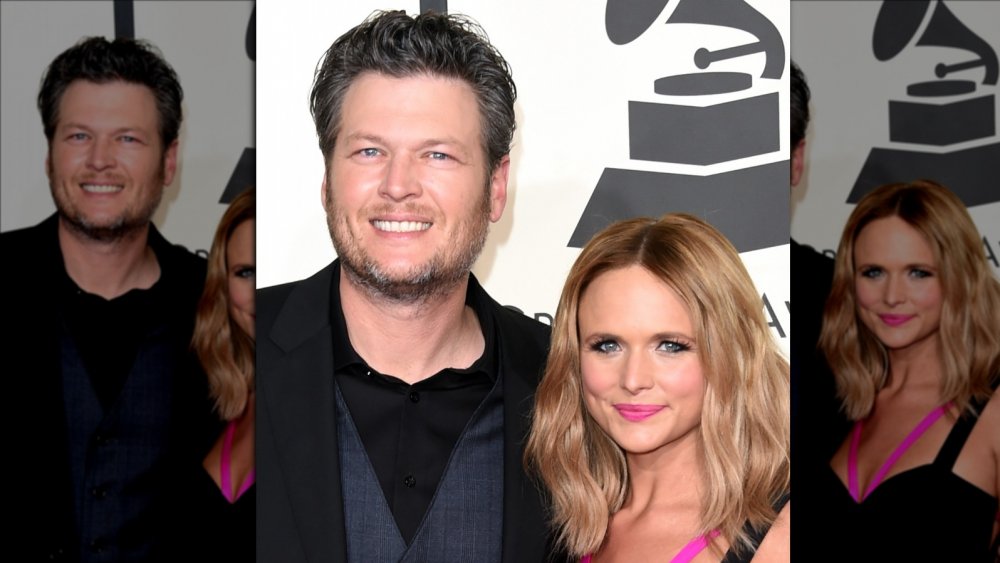 Jason Merritt/term/Getty Images
So who is worth more between these country superstars: Blake Shelton or Miranda Lambert? 
According to Celebrity Net Worth, Lambert is worth an impressive $45 million. That's undoubtedly due to her album sales, numerous concert tours, and other projects. She has her own fashion line, Idyllwind, which includes a healthy offering of, yes, cowboy boots! "I thought if I could just get my own boot line, I could make some boots for myself," Lambert told People in 2014. "I need them to be sturdy and comfortable for on stage and here it is! It is happening!" Oh, and she launched a collection of wines too. Clearly, the pint-sized country sweetheart is enterprising. 
Meanwhile, Shelton comes in hot with a staggering net worth of $100 million, per Celebrity Net Worth. Aside from millions made off album sales and touring, the star reportedly makes a whopping $13 million per season for judging The Voice. Plus, Team Blake has won the show six times, so the series is probably planning to keep him around. Shelton also owns a chain of restaurants called Ole Red – named after another one of his hit songs. 
The moral of the story here: While Shelton and Lambert aren't a thing anymore, they are certainly doing well for themselves, by themselves!