How Blake And Gwen Avoided Miranda Lambert At The ACM Awards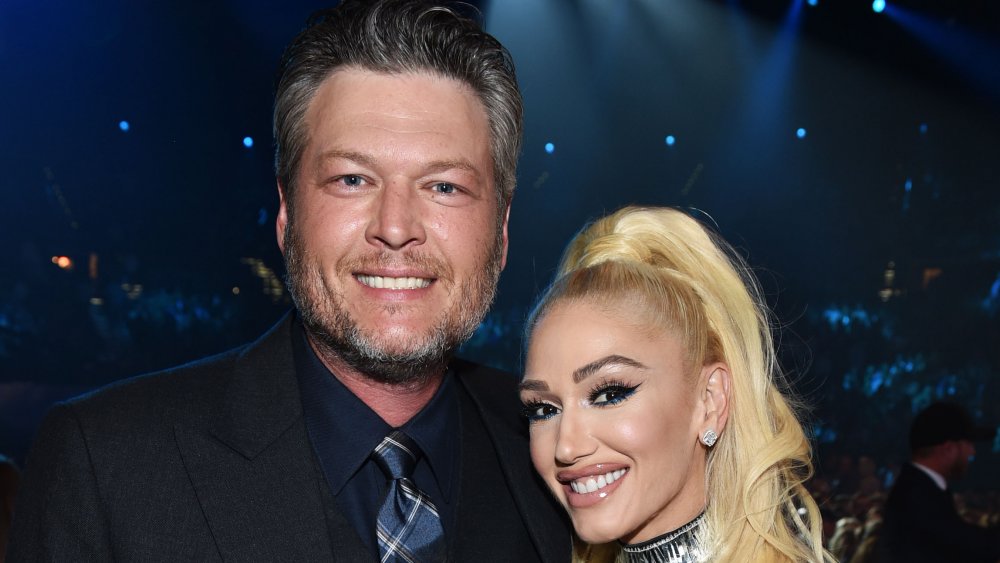 John Shearer/acma2019/Getty Images
Isn't technology convenient? The Voice coaches and lovebirds Blake Shelton and Gwen Stefani serenaded the 2020 Academy of Country Music Awards on Sept. 16 with a virtual performance of their new duet, "Happy Anywhere," and they did so while managing to avoid Shelton's ex-wife, Miranda Lambert. Interesting!
Shelton and Stefani released the breezy, acoustic guitar-driven love song in late July 2020, along with a music video showcasing their blissful relationship, according to Taste of Country. "There was a camera shooting the things we do every day," Shelton told People of the video. "We make biscuits, fish, sing together, spend time with family... just a day in life!" Aw! Although there have been rumors things aren't so picture-perfect, we digress.
So at the 55th ACMs, the pair took their "quarantine anthem" to the stage for one of its first live performances. Well, sort of. Although other acts went live at three Nashville music venues for this year's socially distanced ceremony, namely, the Grand Ole Opry, Ryman Auditorium, and Bluebird Cafe, per The Boot, the couple chose to do...something else. Although it appeared that the pair were coming to fans live from the Bluebird Cafe, where Shelton's ex-wife Miranda Lambert actually was, performing her song "Bluebird" (fitting, no?), the duo wasn't there. Here's how Blake Shelton, who won single of the year at this year's ACMs, and Gwen Stefani, seemingly managed to avoid his ex-wife Miranda Lambert.
Blake Shelton and Gwen Stefani used a green screen to avoid Miranda Lambert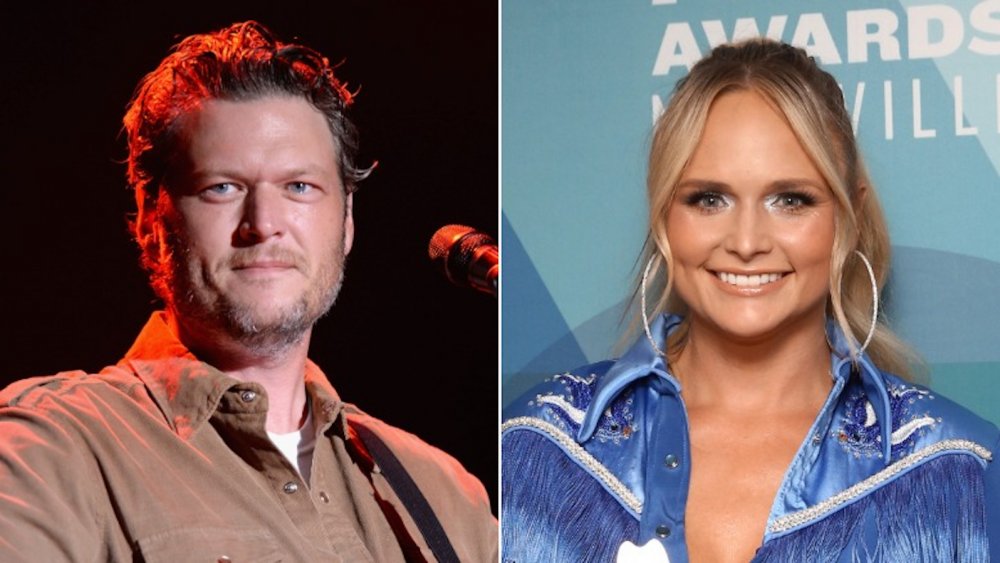 So, how did Blake Shelton and Gwen Stefani manage to avoid Miranda Lambert at the ACMs? They used a green screen, of course! During the 55th annual awards show, Shelton and partner Stefani appeared (somewhat jarringly), against a green screen background. "Gwen and I wish that we could be in Nashville tonight, but we couldn't," Blake said without explaining further, per Just Jared. "But, through the magic of television, voila! Welcome back to the Bluebird Cafe, everybody." The star then snapped his fingers, and the backdrop became the Bluebird Cafe.
Some might be wondering: Was Shelton — who was married to Lambert for four years before their split in July 2015, per Country Living — intentionally shading his ex? One thing's for sure, he and Stefani are seemingly laying the romance, and their general happiness, on thick. They also seem to be on the same page where it concerns self-promotion. Case in point: On Sept. 16, Shelton posted a wacky throwback Instagram of himself at the 2003 ACM awards. "Y'all think I should bring back this look for the @acmawards? #throwback," Shelton captioned the post, which shows him rocking a mullet and leather jacket. Gwen Stefani built hype as well, previewing on Instagram her more chic 2020 ACMs outfit. 
As for Miranda Lambert, there's a good chance she wasn't worried about the green screen — she is now the most nominated awarded artist in ACM history after all, as The Boot noted.