Why Blake And Gwen's ACM Performance Could Be A Dig Against Miranda Lambert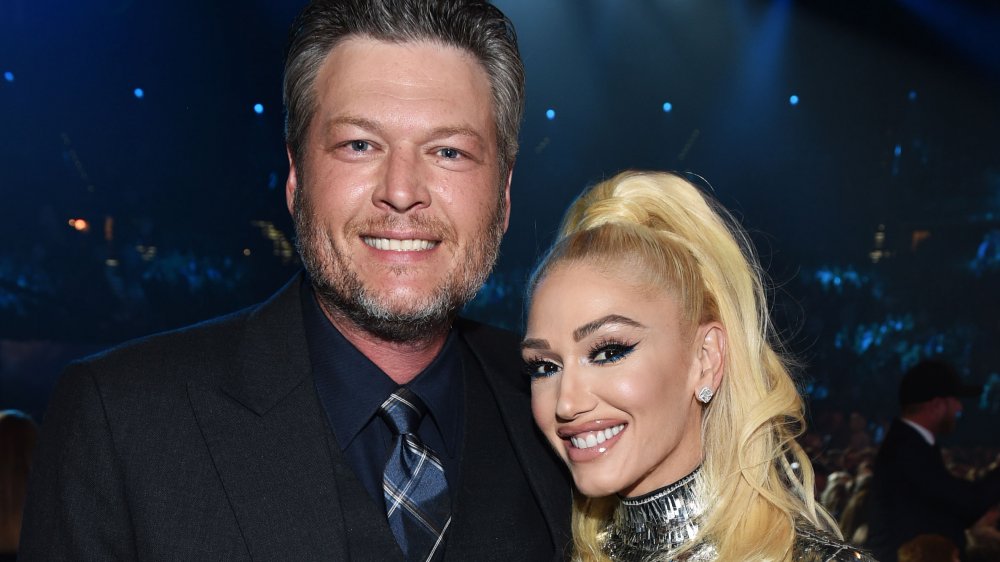 John Shearer/acma2019/Getty Images
"Awkward" might not be the first word that comes to mind when you think of the Academy of Country Music Awards, but the 2020 ceremony could be a tad uncomfortable for a few notable guests, particularly Blake Shelton, Gwen Stefani, and Miranda Lambert. Both Shelton and Lambert nabbed multiple nominations, per Rolling Stone, with Lambert being nominated for Female Artist of the Year (among other awards) and Shelton scoring nods in categories like Single of the Year and Song of the Year.
In addition to potentially winning some awards, Lambert will be performing her song "Bluebird" at The Bluebird Cafe, according to People. The same venue will feature artists like Tim McGraw, Luke Combs, and others throughout the evening. Meanwhile, Shelton and Stefani are slated to perform their love song "Happy Anywhere." Shelton announced the performance on Twitter ahead of the award show, writing, "'Happy Anywhere' with @gwenstefani is coming to y'all live from the @ACMawards..."
The couple will be performing their song at the Grand Ole Opry House, per People. While fans are revving up for these performances, some are seeing Shelton and Stefani's performance as a potential dig at Lambert. But why?
Miranda Lambert has said what she's needs to say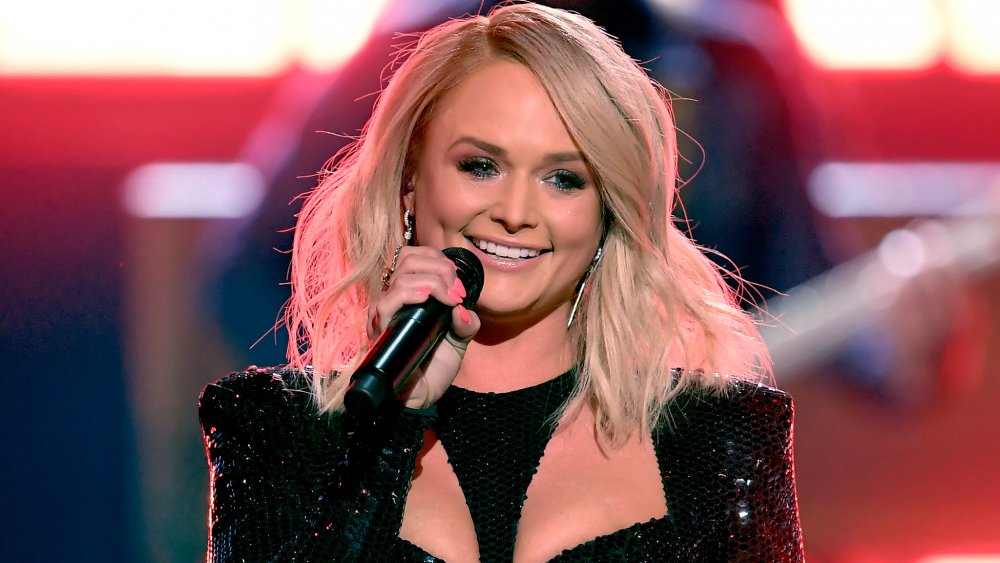 Kevin Winter/Getty Images
News broke that Miranda Lambert and Blake Shelton were getting a divorce in July 2015, per People. Shortly thereafter, Gwen Stefani's own divorce from Gavin Rossdale made headlines. Stefani and Shelton became official in November 2015, according to Billboard. Following her divorce, Lambert came out with the album The Weight of These Wings, an album that gives a "pointed look at heartbreak and reconstruction," according to Rolling Stone. Notably, Lambert wasn't giving interviews following her divorce and instead "let the music do the talking," per the outlet.
The album won Album of the Year at the ACM Awards in 2017 and when Lambert gave her acceptance speech, she said: "I just want to say thank you for letting me use my heartbreak," according to Taste of Country. Since one of Lambert's biggest wins at the ACM Awards was thanks to heartbreak following her split from Shelton, is it a dig at her that Shelton and Stefani's performance will be a love song?
Maybe, but it's also clear that Lambert is one tough cookie and she's said what she needs to say on the matter. She explained this in a 2018 interview with HITS Daily Double, revealing, "I'd already been through hell. It was hell putting it on paper, putting my words on paper. So I didn't want to rehash. I'd finally gotten to a place where I wasn't sad anymore."
She continued: "All the sad moments were there, all the truths were right in those songs. All you had to do was listen. I didn't need to say anything."