The Real Reason Blake Shelton And Gwen Stefani Aren't Married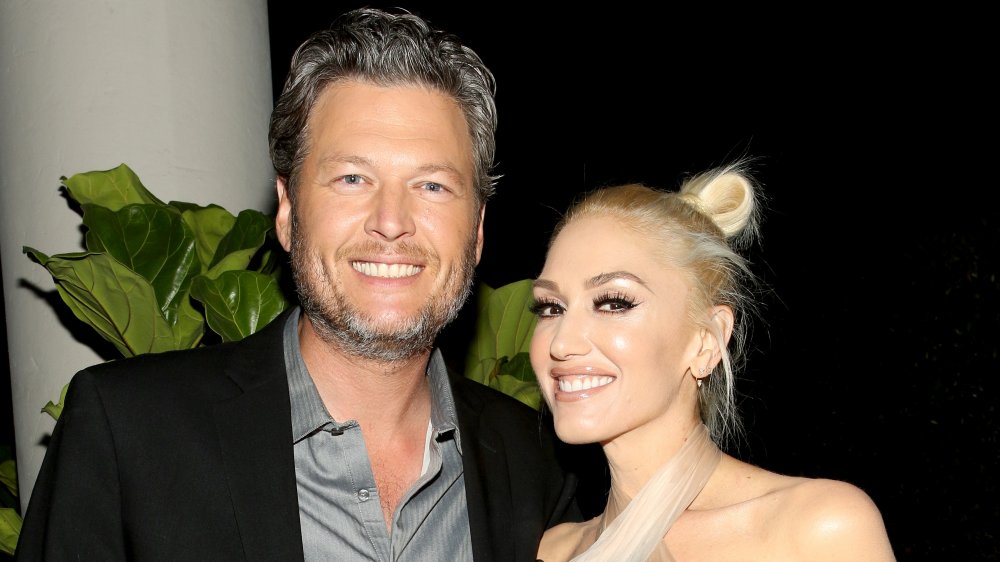 Rachel Murray/Getty Images
Four years, a joint reality show gig, and three songs later, Blake Shelton and Gwen Stefani have more than proved that their relationship is here to stay. The two met on the set of The Voice back in 2014, and the rest is history. Despite the fact that they were both married to other people when they met, the two end up divorcing their spouses within one month of each other. Shelton split from Miranda Lambert in July 2015 with Stefani and musician Gavin Rossdale calling it quits in August 2015. By November 2015, the recent divorcees went public with their romance. At the time, Stefani opened up to Ryan Seacrest about the new relationship on On Air with Ryan Seacrest. Asked whether she would ever get married again, Stefani answered, "I don't know anything right now. I'm living in the moment, you know what I'm saying? ... I'm actually so grateful just to feel so alive. Honestly, I'm feeling everything so much and that's great. The sadness, the happiness, the extremes are just really extreme right now." And it seems like these days, the sadness of the divorce has passed and Stefani is enjoying extreme happiness with Shelton.
In a typical celeb relationship timeline, the happy couple usually hauls it down the aisle in about six months. By that measure, Shelton and Stefani should have been married years ago. So what's the real reason the loved up songbirds still haven't tied the knot?
Blake Shelton has been ready to walk down the aisle for a while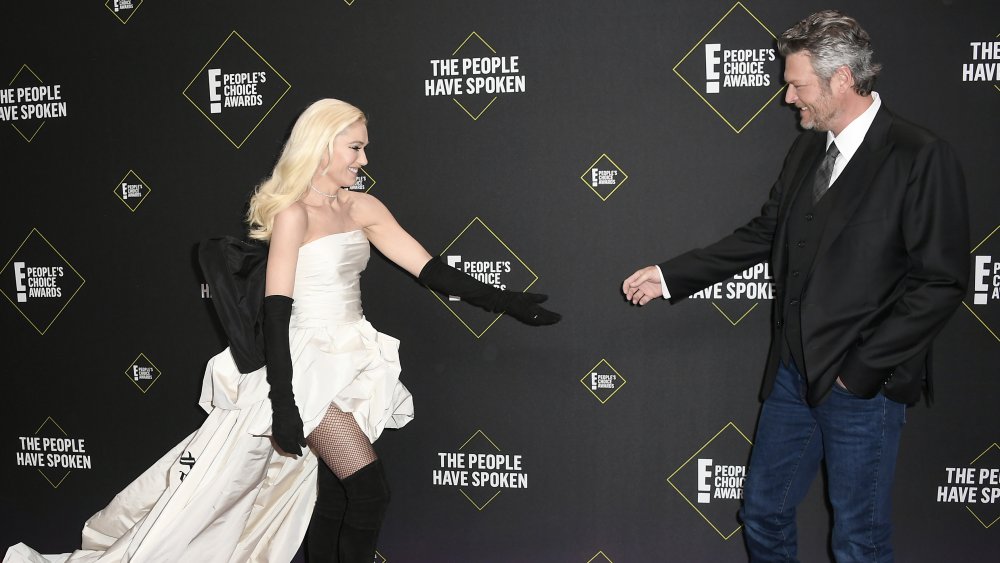 Frazer Harrison/Getty Images
If it was up to Blake Shelton, he and Gwen Stefani would have said their "I dos" a while ago. (It sounds like Stefani's parents wouldn't mind having him as a son-in-law either.)
"Blake was very serious about Gwen right from the start, and early on he thought about proposing," a source told People. And Shelton isn't the only one who thinks he's found the one. The songstress opened up to SHAPE about how grateful she is to have had the country singer by her side the last few years. "I feel as if I spent the last four years healing — you know, trying to build my life again," she said (via People). "Having a best friend like Blake to help me do that has been one of the greatest gifts." So if they're both head over heels for each other, where are the wedding bells?
One thing you might not know about Stefani is that she's a practicing Roman Catholic. The People insider claimed that, because of her faith, Stefani really wants a church ceremony, however, her divorce from her husband of 13 years, Gavin Rossdale, is muddying the waters. That's because the Catholic Church doesn't allow for remarriage unless the previous marriage is annulled. It should be noted here that tabloid whistleblower Gossip Cop got the official word on the annulment rumor, specifically the even more audacious claim that she's "planning a trip to the Vatican in Rome with Blake and her parents to make her appeal [to Pope Francis] in person." A rep for the "Rich Girl" singer refuted every aspect of the story.  
That said, it still seems like the two might have hit some kind of roadblock. But there's no doubt that Shelton will stick around for as long as it takes. According to insiders, they're both "very serious" about the relationship. "They fall more and more in love with one another, and their happiness quotient keeps rising." When confronted with engagement rumors by E! News in November 2019, Stefani denied that the huge sparkler on her finger was anything but a fashion statement. However, the pop star did tell fans, "When I have something to say, I'll say it." 
Needless to say, we'll have our ear to the ground, waiting for that announcement.