Gavin Rossdale Speaks Out On Divorce From Gwen Stefani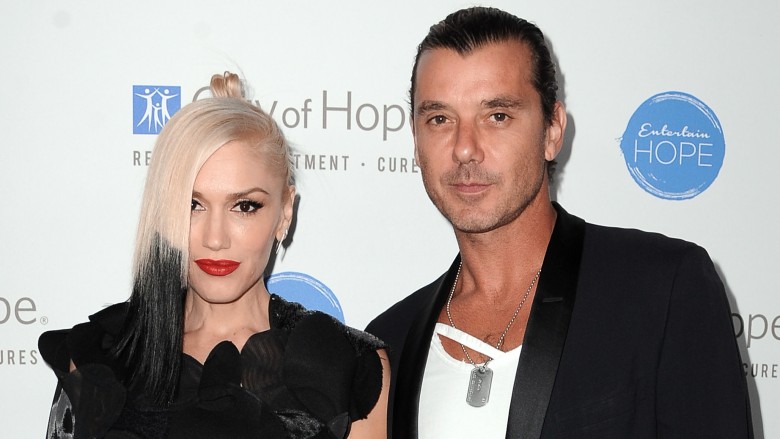 Getty Images
Rocker Gavin Rossdale has remained pretty quiet about his divorce from pop star Gwen Stefani, who hasn't been quiet about the split at all—but he's finally opening up about the end of the musical union we all thought would last forever.
As Nicki Swift previously reported, the couple broke up in July 2015 after 20 years together, including 13 years of marriage. They share sons Kingston, 10, Zuma, 8, and Apollo, who turns 3 in February 2017.
"[Divorce] was completely opposite to what I wanted," Rossdale, 51, told The Sun. "But here we are. Apart from death, I think divorce is one of the hardest, most painful things to go through." He added, "The one thing—the only good thing, because everything else is not good—is we care about the children and it's about them. So we do everything to make this life change as seamless as possible."
The catalyst for the divorce was reportedly Rossdale's alleged affair with the couple's nanny. If that's the case, it's odd that he seemed surprised by the divorce. He told The Sun, "It was shocking for everyone. For me, it was about being solid for [the kids], and silent but respectful of Gwen. That's what I'll be forever. Those days were the worst days ever. It's all a bit of a blur."
Though he did not address the cheating rumors, Rossdale did admit he's single. "I've so much going on, that's not a factor right now," he told The Sun. "[The kids] want me to get a girlfriend and examine me if a name pops up on a text! I think Kingston is going to be in the CID [Criminal Investigation Department] when he grows up."
What would he do differently if he could turn back time? The Bush frontman remained vague. "You can't not have regrets and be human at the same time," he said. "There are lots of scenarios [I'd like to change]...I still think she's incredible. It was a lovely 20 years and we have three amazing children. There were a lot of positives, and with time they'll become more and more obvious."