What Does Blake Shelton And Gwen Stefani's Happy Anywhere Mean?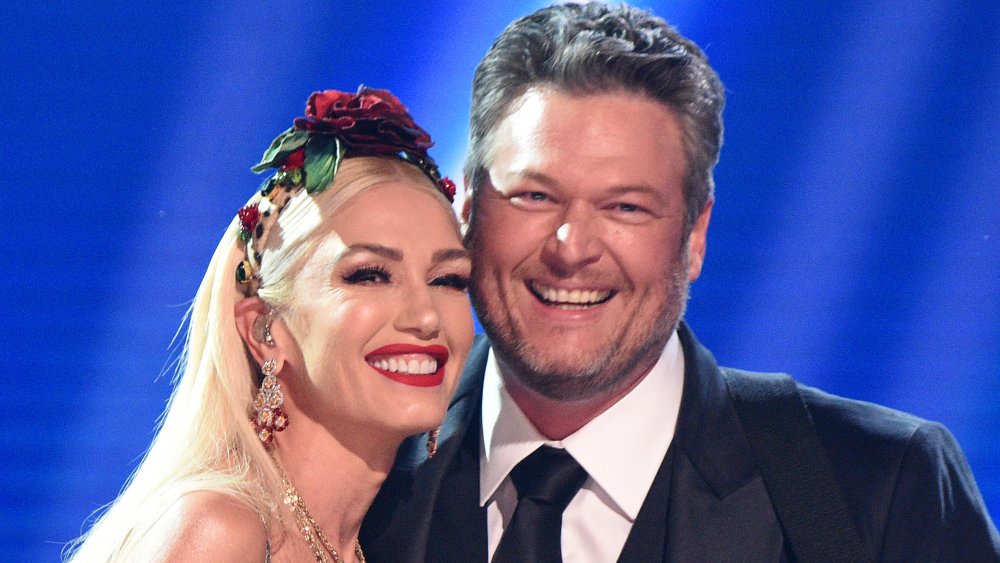 Kevin Mazur/Getty Images
As celebrities continue to quarantine in light of the coronavirus pandemic, isolation has proven rather productive for many of the music industry's most popular artists. From Maroon 5's first single of 2020 to Taylor Swift's surprise album Folklore, the tunes tackle every emotion on the spectrum. That being said, if you're looking for the one song of the season that will truly lift your spirits, nothing compares to country music star Blake Shelton's song "Happy Anywhere" featuring No Doubt's Gwen Stefani.
Written in isolation, "Happy Anywhere" details how Shelton broke his "reckless streak" when he and Stefani fell in love. "You're the only thing that I'm chained to / I could be happy anywhere / I could be happy anywhere with you," the pair sings. While Shelton and Stefani released the duet "Nobody But You" in January 2020, as of this writing, "Happy Anywhere" is surely one of the most joyful creations to emerge amid the coronavirus pandemic. 
"Even though Gwen and I just had a single out we decided that, under the circumstances, this year... man, there's never been a better time for 'Happy Anywhere,'" Shelton said in a statement (via CMT). "We've all been in quarantine and lockdown, and hopefully we've been doing that with somebody that we really love and enjoy being around. That's what happened with Gwen and me this summer — and this entire year." But, as Shelton revealed, isolation has been an "eye opener" as it's taught him what truly matters most in life.
Blake Shelton's 'having a blast' in quarantine with Gwen Stefani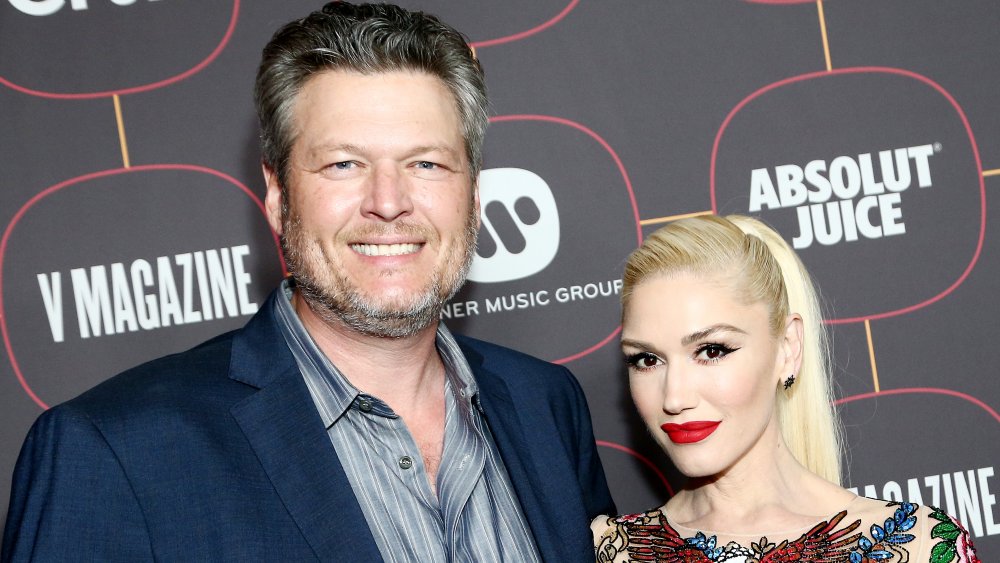 Tommaso Boddi/Getty Images
Between the dedicated shots of Blake Shelton and Gwen Stefani at his ranch in Tishomingo, Okla. and the behind-the-scenes footage of the couple's home life, the "Happy Anywhere" music video proves that both have truly found joy in each other's company. In fact, during an interview for SiriusXM's The Storme Warren Show, Shelton shared that he's glad their relationship has only gotten stronger.
"You wake up and look at the news and you're starting to realize that this quarantine is not working out too well for a lot of people who are finding out they don't like being around each other as much as they thought they did, which is terrible," Shelton explained. "[Gwen] and I have experienced the opposite, you know, and we've been having a blast. I think it's because, you know, we've literally, since our early, early twenties, both of us have kind of been, you know, chasing our career around."
Shelton added that, while "none of us like these circumstances," he would "be lying if [he] said that [he's] not having a blast being stuck at home for this long." That's because, despite owning his own house, the superstar rarely gets to spend more than two weeks at home at any given time. "[T]his has been an eye opener," he concluded. "I told my manager, I said 'man you might have a hard time getting me to go back on the road ever again actually.'" 
Well, with Stefani by his side, we know Shelton will be happy anywhere!