Is Cobra Kai's Tanner Buchanan Dating Anyone?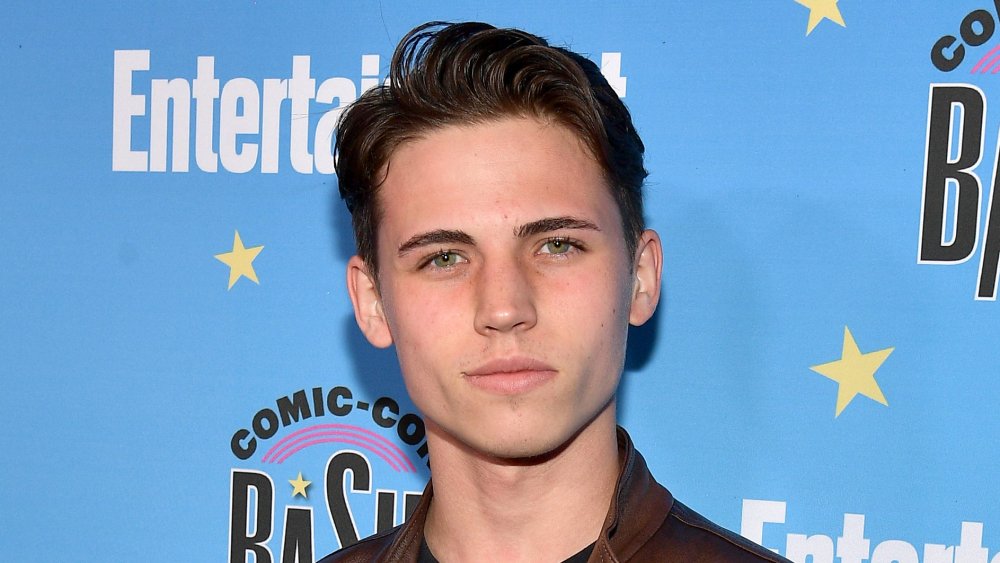 Matt Winkelmeyer/Getty Images
Cobra Kai's Tanner Buchanan is becoming everyone's favorite bad boy-turned-good guy thanks to Netflix picking up the Karate Kid spin-off series. Buchanan stars in the nostalgic show that first aired on YouTube as Robby Keene, the estranged son of Johnny Lawrence. His on-screen relationship with Mary Mouser, who plays Samantha, the daughter of Daniel Russo, paired with his long hair and green eyes made him an instant heartthrob. However, sorry Buchanan fans, it looks like this young actor may (we stress may) already be in a relationship. And sadly, it's not with his on-screen love interest.
Who has Buchanan been getting close to off-screen? In September 2020, Cheat Sheet reported that the Cobra Kai star was dating model and actress Lizze Broadway. According to the couple's (now-deleted) Instagram posts, the two started dating in 2017. Paparazzi then spotted them getting cozy together in 2019 at Comic-Con. There's even a video of their antics on what looks to be their shared YouTube channel. However, Buchanan and Broadway weren't really seen together again after that point. 
So, are these lovebirds still together? Keep reading to find out. 
Here's the scoop on Tanner Buchanan and Lizze Broadway's relationship
Even though Cobra Kai's Tanner Buchanan and actress Lizze Broadway appeared to be going strong at their 2019 Comic-Con appearance, things may have fizzled out in the time since. Glamour Fame reports that the actor used to post pics of the two together on Instagram, but now, there are only two images from 2017 in which he has tagged Broadway. One post is ultra-romantic and features rose petals and candles on the floor. "What you do when the person you love comes to visit. @lizzebroadway," he wrote in the caption, leaving no doubt about how he was feeling about the actress.
Broadway, on the other hand, seems less keen on using Instagram to share glimpses of her dating life. Frankly, there are zero photos or mentions of Buchanan on her account. Therefore all signs point to the possibility that these stars are another example of a Hollywood couple that didn't make it in the long run.
Maybe there is hope after all for those who are fan-girling over Cobra Kai's Robby Keene?