The LeAnn Rimes Cheating Scandal Explained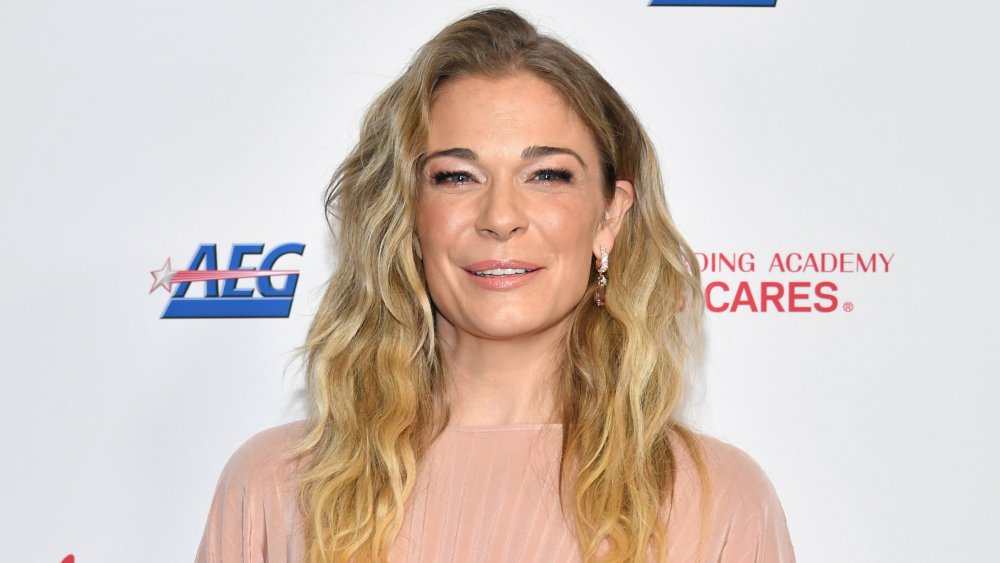 Amy Sussman/Getty Images
LeAnn Rimes and Eddie Cibrian filmed the 2009 Lifetime TV movie Northern Lights together. At the time, she was married to Dean Sheremet. Cibrian was married to Brandi Glanville, who he has two kids with. In March 2009, Us Weekly claimed the co-stars were "having a steamy affair." Rimes' rep responded, "We do not comment on our clients' personal lives," and Cibrian didn't comment right away, but he did a day later.
Cibrian told E! News, "Other than being friends and two actors who were romantically intertwined in a movie-for-television we filmed last fall, there is no truth to the reporting initiated by Us Magazine." He claimed, "It is a fabricated story that is using random snapshots as connective tissue to create a scandalous relationship." Meanwhile, a friend of Rimes told People, "There are some feelings there but it's too early to tell if it's going to develop and if she's done with her marriage."
Rimes shared a cryptic message on her personal website, which has since been deleted. The country singer wrote, "This is a difficult time for me and my loved ones, but I appreciate all your continued support," per E! News. She told fans, "I would like to assure all of you that this is a place for you to hear things directly from me and as you all know, not everything in our lives is always black and white."
There was a lot of grey area and messiness with this situation for years to come.
LeAnn Rimes initially brushed off affair rumors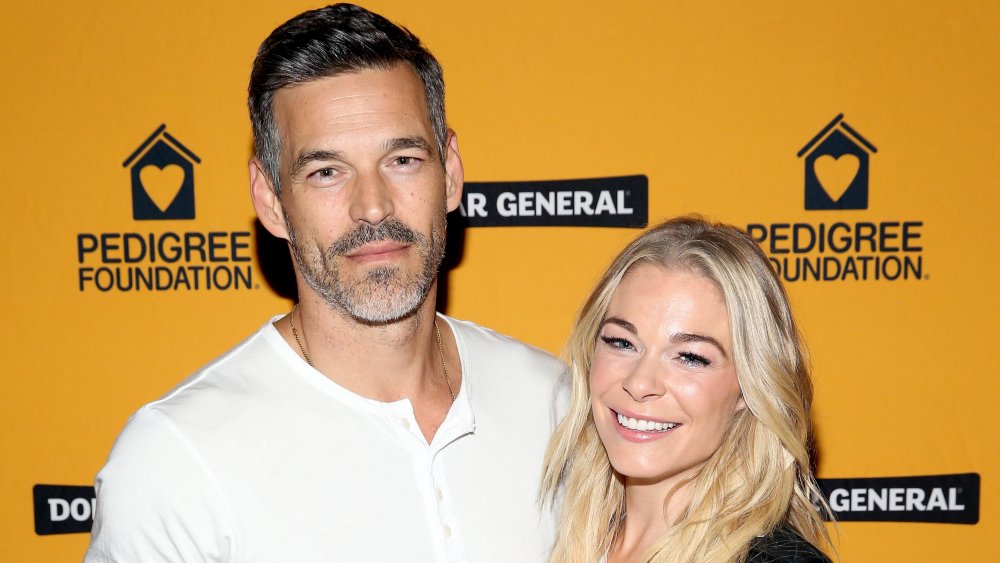 Terry Wyatt/Getty Images
E! News reported that Regis Philbin and Kelly Ripa mentioned that "there are some rumors here and there" when LeAnn Rimes appeared on their show in March 2009. Rimes vaguely responded, "I am used to dealing with it. I let it roll off my back most of the time." However, the "rumors" just didn't stop. 
In July 2009, Eddie Cibrian's then-wife Brandi Glanville told Us Weekly, "Eddie and I have decided to take some time apart." Then she threw this dagger: "I want to do what is best for our children. Eddie and LeAnn [Rimes] deserve each other." A month later, People reported that Cibrian had filed for a divorce.
In August 2009, Cibrian discussed the affair rumors when he appeared on Entertainment Tonight. He said (via People), "I don't know how people perceive me. What I do know is when you reach a certain point in your career you're placed in this unfair fishbowl." The actor added, "The fact is I love my family dearly, and I'm a great father. It just saddens me that this is hurtful and being played out publicly."
In September 2009, Rimes announced her intent to divorce Dean Sheremet with a message on her personal website, which has since been deleted. She wrote (per E!), "After much thoughtful mutual consideration, Deane [sic] and I have agreed to move forward with dissolving our marriage." (Yes, Dean's name was actually spelled incorrectly.) She also claimed, "This decision was amicable."
LeAnn Rimes doesn't 'regret the outcome' of the affair
Allen Berezovsky/Getty Images
In September 2009, Daily Mail shared photos of LeAnn Rimes and Eddie Cibrian vacationing in Cabo. Two months later, Brandi Glanville told E! News, "Yes, I slashed his Harley tires. And it felt awesome!" By June 2010, Rimes was more forthcoming, admitting to People, "I did one of the most selfish things that I possibly could do, in hurting someone else." She said, "I take responsibility for everything I've done. I hate that people got hurt." However, she emphasized that she doesn't "regret the outcome." Instead, Rimes maintained they became friends while shooting Northern Lights and their relationship "tipped over" into a romance several months later.
Rimes and Sheremet's divorce was finalized in June 2010. Rimes and Cibrian moved in together that July. Cibrian and Glanville's marriage officially ended in October. However, that didn't mean the drama was done. Rimes defended her relationship during a November 2010 interview, saying, "I've always said I don't live my life with regret. I can't." She described the situation as "two couples whose marriages didn't work who really stumbled upon each other and fell in love." Rimes added, "Nothing I'm going to say is going to change" people's perception of the couple because of their infidelity. 
In April 2011, Cibrian and Rimes got married. Later that year, Glanville was cast on Real Housewives of Beverly Hills, which intensified the public animosity among her, Cibrian, and Rimes. However, they seem to be on better terms in 2020.