Inside Kamala Harris And Meghan Markle's Friendship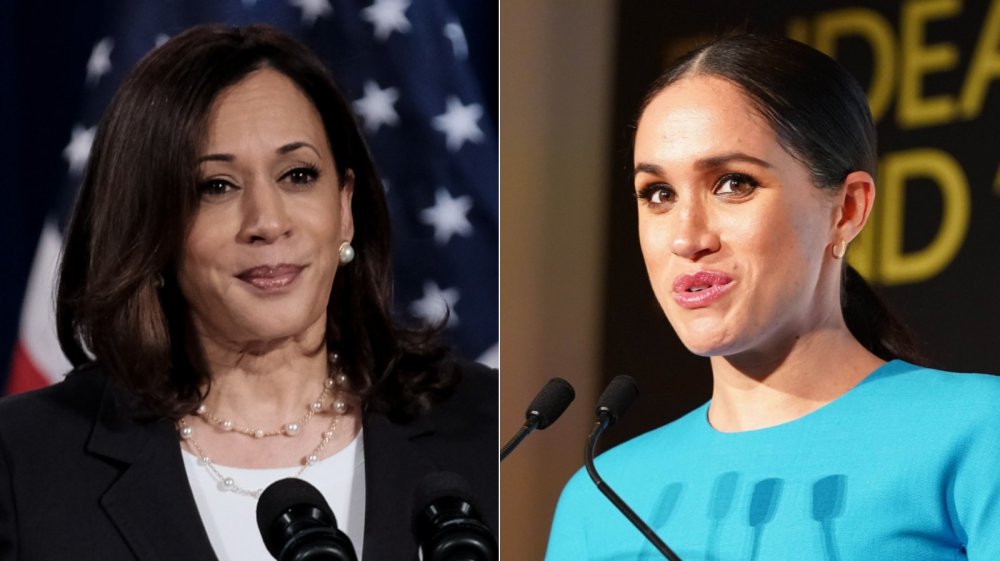 Michael A. Mccoy/Getty Images, Wpa Pool/Getty Images
When Kamala Harris was announced as the vice president pick for presidential candidate Joe Biden, celebs poured out their support for the prominent senator and first African American female district attorney of San Francisco. While some were skeptical, others like Chrissy Teigen, Hillary Clinton, Taylor Swift, Mindy Kaling, Kerry Washington, and more announced that they supported the political feminist, according to Marie Claire. Among them was also Meghan Markle, who shared that she was "so excited" to see the biracial pioneer take a place on the ticket for 2020.
"You know, for me, being biracial, growing up, whether it was a doll or a person in office, you need to see someone who looks like you in some capacity," Markle said in a sit-down interview with journalist Gloria Steinem for MAKERS (via Yahoo! News). "As many of us believe, you can only be what you can see. And in the absence of that, how can you aspire to something greater than what you see in your own world? I think maybe now we're starting to break-through in a different way." 
While Markle was obviously excited for Harris, their commonalities and relationship predates the 2020 election. Here is a look back at their friendship over the years.
Meghan Markle and Kamala Harris overlap on the issues they care about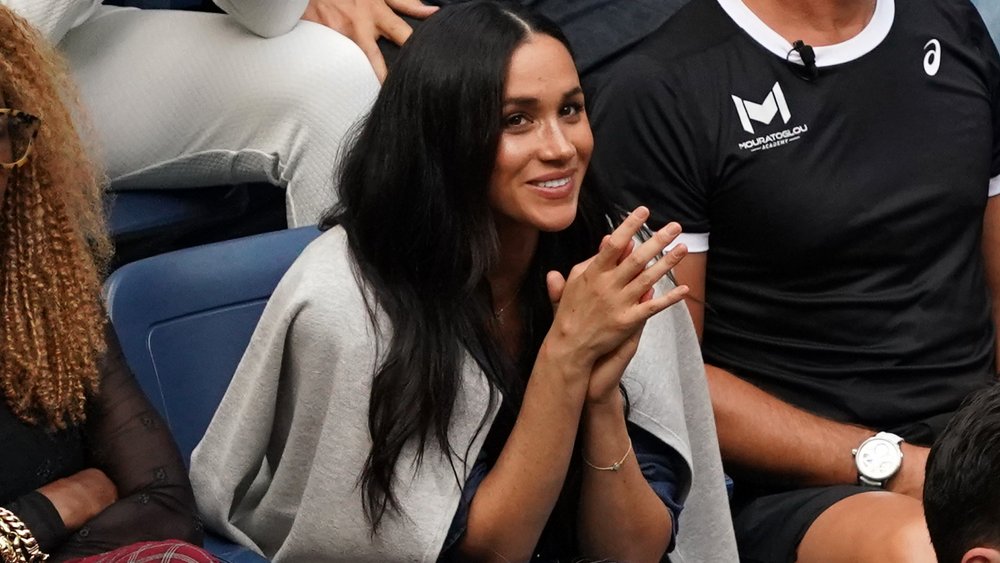 Michael Owens/Getty Images
Both Kamala Harris and Meghan Markle are California natives, with the senator born in Oakland and the actress in Los Angeles. The two are also both biracial — Markle has Black and white parents, while Harris' mother is Indian and her father Jamaican. But their similarities exceed just their birthplace vicinities and racial identities.
Indeed, both Markle and Harris overlap on many political and feminist issues, with Harris often publicly voicing support for Markle's work. In 2019, when Markle shared on an ITV documentary how negative media coverage impacted her pregnancy, Harris stepped out on Twitter to back up Markle's emotional reaction. "This is incredibly important," Harris said in October 2019, when Markle revealed she felt "vulnerable." "We must remember that it's a sign of strength to show emotion. Meghan, we are with you." 
Then, in June 2020, Harris pitched in on Markle's speech to her high school's graduating class, in which Markle pointed to the civil rights protests taking over the country after the death of Black Americans at the hands of police brutality. "The only wrong thing to say is to say nothing," Markle said at the time, to which Harris responded, "Thank you, Meghan, for this powerful statement." 
Meghan Markle and Kamala Harris know the value of voting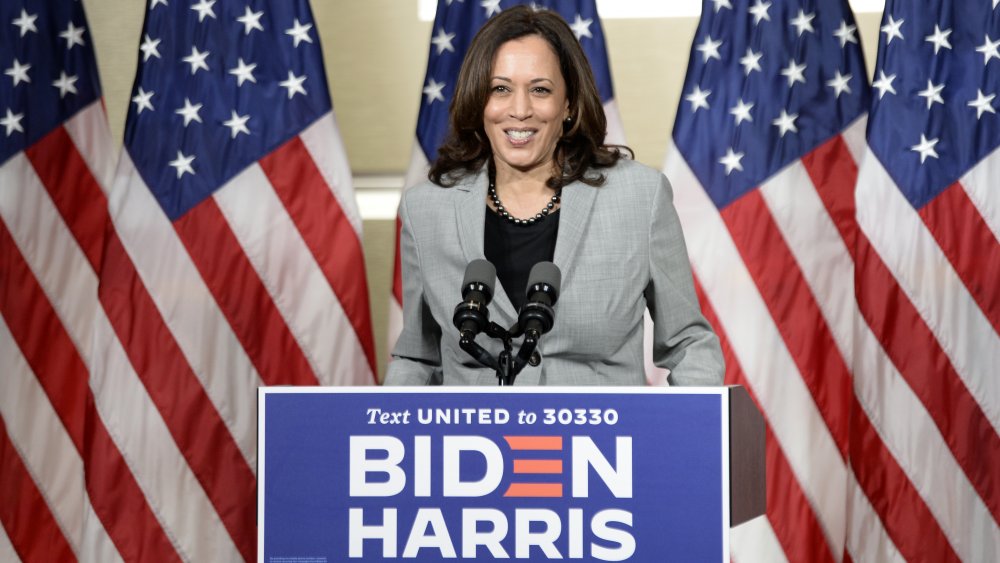 Sara D. Davis/Getty Images
Meghan Markle and Kamala Harris' similarities also extend beyond the social media realm, with the two championing some of the same issues — women's rights, racial equality and representation, and more. While the two have never shared a stage together in public, they both participated in the same digital summit hosted by The 19th, a new organization focused on the intersection of gender, politics, and policy. Markle interviewed the founder, Emily Ramshaw, while Harris was a panelist for the event in August 2020. 
Now, with Harris on the ticket for 2020, Markle has not only expressed her excitement at the representation, but also pushed her fans to vote in the pivotal election. "I know what it's like to have a voice, and also what it's like to feel voiceless," she told Marie Claire in a statement. "I also know that so many men and women have put their lives on the line for us to be heard. And that opportunity, that fundamental right, is in our ability to exercise our right to vote and to make all of our voices heard."
It's not a stretch to assume that Harris, who penned an article in The Washington Post expressing similar sentiments, is grateful for Markle's support.