The Truth About Marie Osmond And Sharon Osbourne's Feud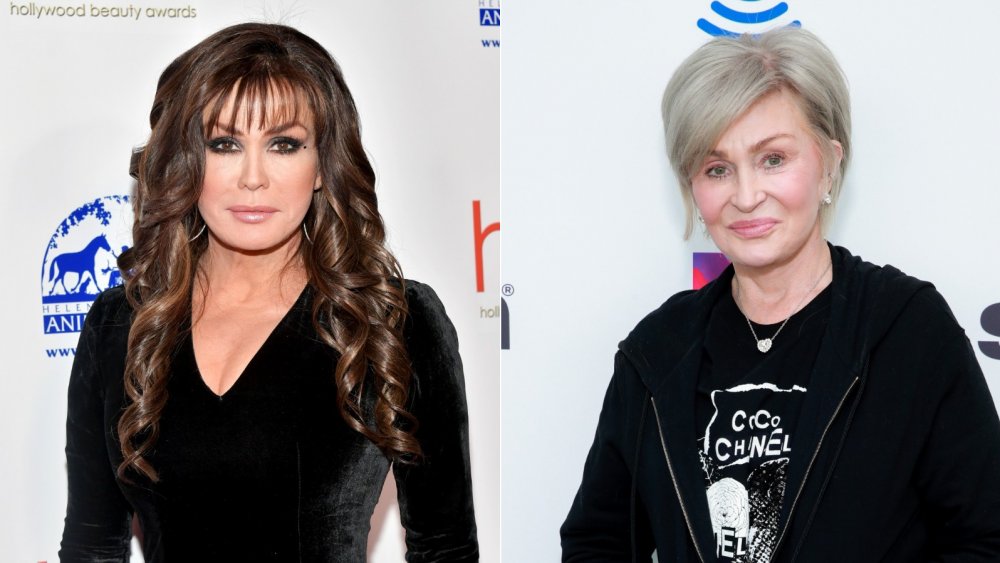 Amy Sussman, Rich Fury/Getty Images
Heads turned in August 2020 when Marie Osmond announced she would not return as co-host of The Talk. Her excuse was a typical PR release about spending more time with loved ones and pursuing new opportunities. Rumor has it, though, she never wanted to give up her spot on The Talk. Vindictive co-stars may have forced her out.
Speaking to Page Six, an industry insider assured the publication that "Marie did not leave of her own accord, although she was encouraged to spin her departure that way." Apparently, Osmond got into it wither her co-hosts Sharon Osbourne and Sheryl Underwood, and when someone had to go, Osmond got the boot. "Sharon and Sheryl threatened to quit unless Marie was canned. They pushed her to quit but when she didn't, they made an ultimatum to the network," the insider claimed. Osmond and Osbourne have both dismissed the rumor as rubbish, but fans aren't so sure. The two have a long history of butting heads on and off-air.
Did Osbourne really force her out? What happened that made it impossible for them to work together any longer? Let's find out.
Sharon Osbourne and Marie Osmond don't see eye-to-eye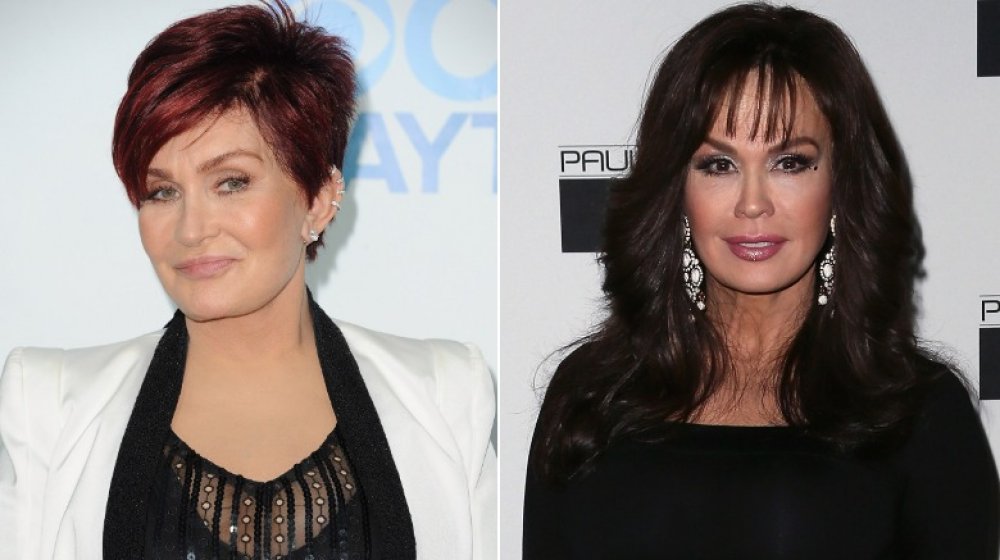 Angela Weiss, David Livingston/Getty Images
When news of Marie Osmond's exit hit the stands, fans of The Talk laid the blame squarely on Sharon Osbourne. Some believed that Osbourne had been trying to get Osmond fired for a good six months.
Trouble started in April 2020 when Osmond reportedly called the rising panic surrounding the coronavirus something that made her feel "intrigued," per Too Fab. Osbourne was disgusted that her co-star wasn't taking COVID-19 seriously and that Osmond's choice of words in the face of so many deaths was, at best, tone-deaf. When Osbourne demanded an apology, Osmond backtracked and said (via the Daily Mail), "I'm just like you, Sharon." Osbourne corrected her, "You are nothing like me."
Fans found Osbourne's response to be nearly as rude as Osmond's original comment, prompting the star to explain herself through a lengthy (and since-deleted) Instagram post. "For all the viewers that thought I was rude to Marie today. I would just like to say that we're all grown women and we have different opinions," she reportedly captioned the photo, per the Daily Mail. "I'm sorry but I can't apologise for being overly emotional, otherwise I'm being fake and I don't do that very well."
Despite the tense exchange and Osbourne's outright refusal to apologize, Osmond insisted there's no bad blood. On an appearance on Watch What Happens Live in May 2020, she told Andy Cohen, "Don't believe anything you read. Sharon and I are great friends."