The Truth About Bruce Lee And Betty Ting Pei's Relationship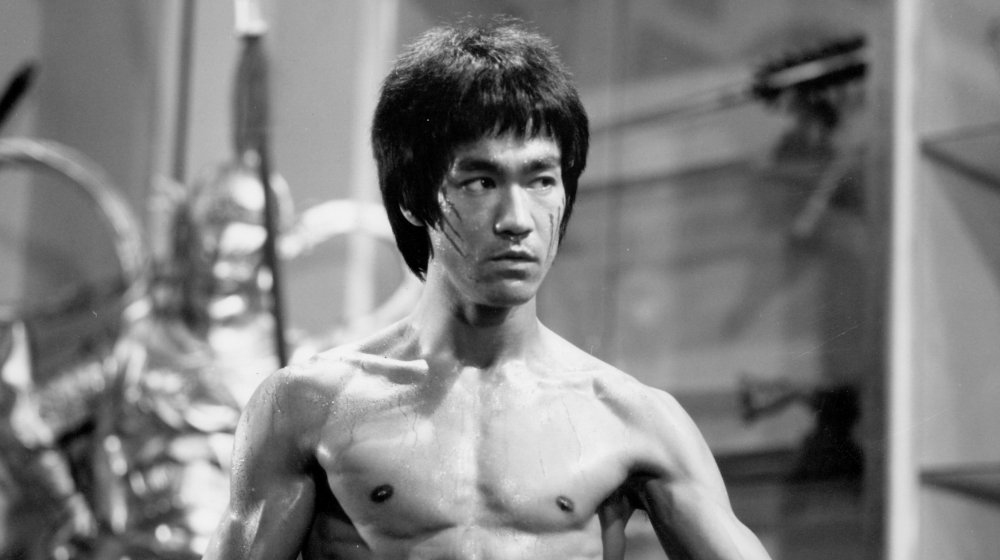 Michael Ochs Archives/Getty Images
It's not much of a debate that Bruce Lee single-handedly introduced the American film industry to kung fu. Though Lee began acting as a child and appeared in nearly 20 films, his role in Enter the Dragon – which debuted in August 1973 — put him on the map in the States. Unfortunately, Lee passed away in July 1973 at age 32, before he was able to truly see the cultural shift he created within the film industry. In 2004, Enter the Dragon was inducted into the Unites States National Film Registry by the Library of Congress for it's cultural, historical, or aesthetical significance. 
Decades after his death, there's is still much mystery surrounding the actor's death, especially his final hours of his life. Though Lee was married to Linda Cadwell, he was reportedly having an affair with actress Betty Ting-Pei. What was really going on between Lee and Ting=Pei, and did their relationship have anything to do with Lee's death? Keep scrolling to get the real details.
Betty Ting Pei was the last person to see Bruce Lee alive
When she met Bruce Lee, actress Betty Ting Pei was creating a name for herself in musicals such as The Yellow Muffler and The Millionaire Chase and in Japanese wuxia movies, such as The 14 Amazons and Apartment for Ladies. According to an 2008 interview with the South China Morning Post, Ting Pei met Lee at the since-demolished Hyatt Regency Hotel when she was 25-years-old. 
"He was the first man I truly respected in my life and I really admired him. Before him, I wasn't serious with relationships, and I knew nothing about love," she said. "He talked to me about philosophies even though I couldn't really understand what he said. In the past, I didn't understand the meaning of mental and spiritual connection. But now I know." The actress reportedly had a relationship with Lee for more than a year. 
On the day of his death, July 20, 1973, the Enter the Dragon star was reportedly taken to the hospital from Ting Pei's Kowloon flat after not waking up from his slumber. "He died very suddenly," Ting Pei said. "I hope people can understand that this was an unfortunate incident that was not because of anyone. It was heaven's will and no one wanted it to happen. I hope that there can be some justice and people can be reasonable and respectful to Bruce and me."
Bruce Lee had a deep impact on Betty Ting Pei's life
According to Newsweek, "Lee's death was caused by a cerebral edema, a swelling of the brain caused by excess fluid. Although Lee's brain had swelled nearly 13 percent, the coroner found no evidence of external injury," but there were signs that the action star's health was faltering. Lee had reportedly suffered from headaches and seizures, but that didn't stop fans from speculating about the circumstances surrounding his final moment with his mistress, Betty Ting Pei. 
The actress' life changed drastically after Lee's death. "I can't blame people for misunderstanding me. People thought that I was no match for Bruce, but people only looked at things on a superficial level," she said, via the South China Morning Post. "I have overcome all these hardships and this should be a lesson for many people — life is something amazing yet mysterious. People give up life too easily these days." 
In her later years, Ting Pei dedicated her life to Buddhism, became a vegetarian, and left the entertainment industry in pursuit of higher consciousness — a lifestyle she attributed to her relationship with Lee. "I have peace in my heart and I'm happy for what I have," she said. "I sleep well every night."