The Internet Has A Surprising Moderator Choice For The Next Debate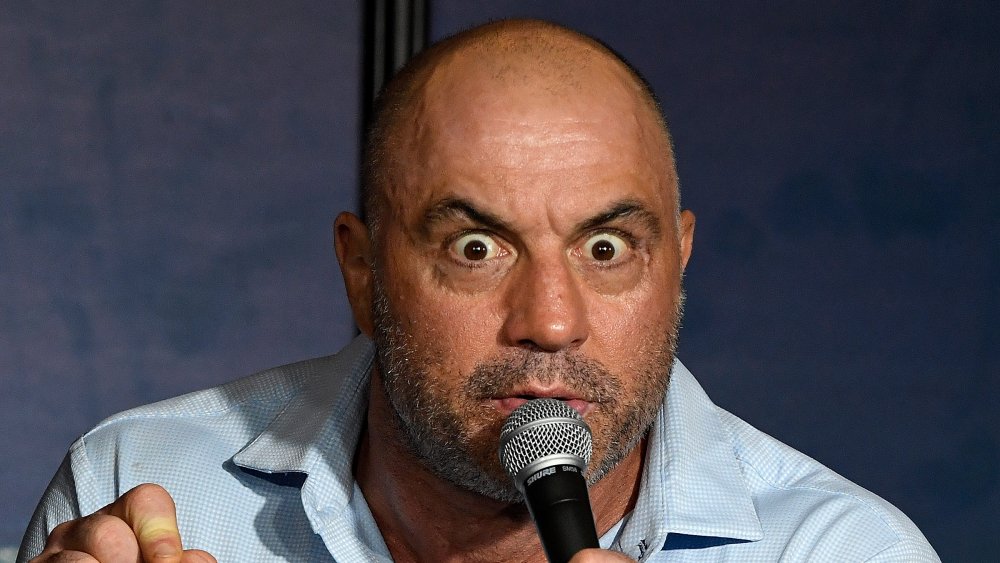 Michael S. Schwartz/Getty Images
The first presidential debate on Sept. 29, 2020, had people on the internet spinning, so seemingly to distract themselves from the roller coaster ride of events, Twitter users quickly shifted gears to the second face-off's next moderator. Considering America's commander-in-chief is a celebrity-turned president, it's not so surprising that some people want a name in entertainment to host the next debate. That's right — the internet has spoken, and they have chosen comedian and host Joe Rogan to do the job.
"I'm ready for the @JoeRogan debate now," former congressional candidate and political reporter, DeAnna Lorraine, tweeted. CEO of Blaze Media, Tyler Cardon, also chimed in after seeing the disappointment people felt following the first debate. "Regardless who you're pulling for, I think we can all agree that Joe Rogan would do a much better job moderating this thing than Chris Wallace," Cardon penned.
But this is not just a Twitter craze — as it turns out, there are more people behind Joe Rogan as the next moderator than people might think.
Donald Trump backs Joe Rogan as moderator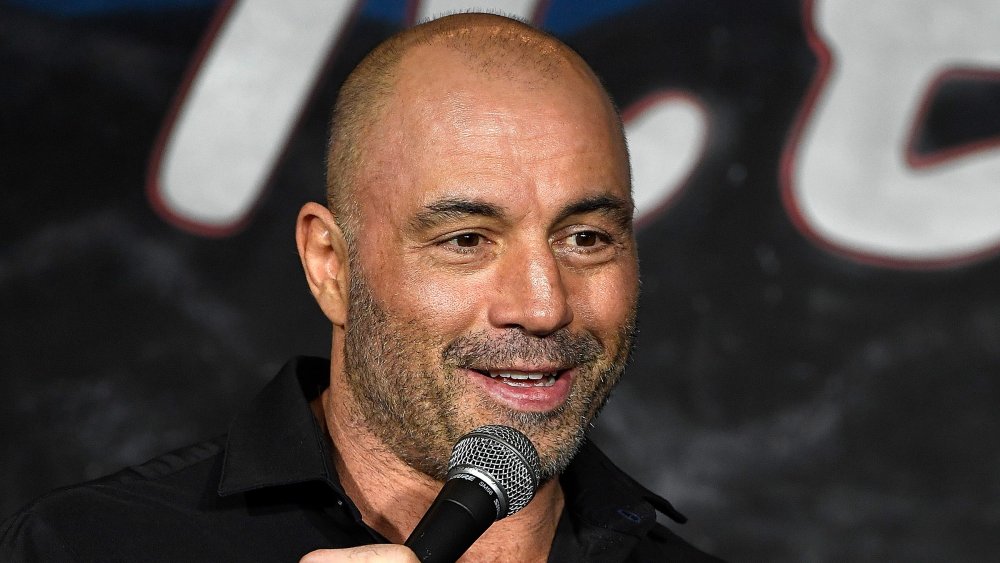 Michael S. Schwartz/Getty Images
A Hill-HarrisX poll found that 69% of registered voters said they are either very or somewhat likely to watch Joe Rogan moderate a presidential debate if it were to happen. Rogan seems to be up for the challenge, considering he is the one who pitched the idea on his popular podcast, The Joe Rogan Experience, as CNN noted. He even explained his vision for it, explaining how there wouldn't be an audience and he would want to talk with President Donald Trump and former Vice President Joe Biden "for hours."
The internet ran with this idea, going as far as to create a petition on Change.org, generating nearly 300,000 signatures as of this writing. Furthermore, Trump himself said he would show up for this hypothetical debate. When retired UFC fighter and Special Forces Operator, Tim Kennedy, who was on the podcast when Rogan suggested the idea, asked who would be interested, Trump quoted the tweet with an enthusiastic, "I do!"
As of this writing, there are no official plans to have Rogan host the next presidential debate. However, if there is one thing both sides can agree on, it's that many are excited by the idea.