Details You Don't Know About Hunter Biden's Military History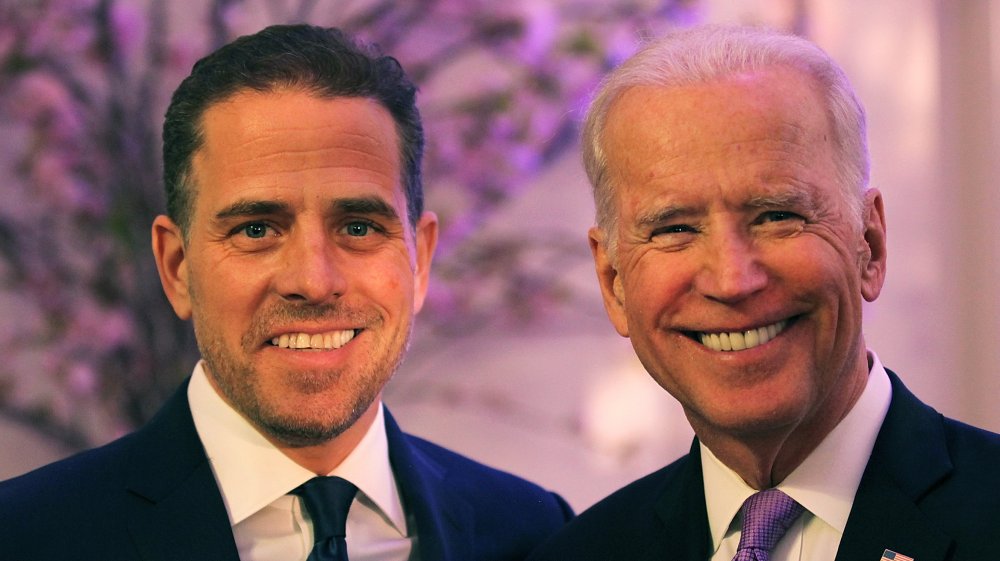 Teresa Kroeger/Getty Images
The televised event between former Vice President Joe Biden and President Donald Trump was supposed to be a presidential debate, but what transpired on Sept. 29, 2020 felt more like a barroom brawl, with the two candidates talking over one another and moderator Chris Wallace.
Joe Biden's son, Hunter Biden, is a frequent target of Trump's, and in a particularly ugly moment during the debate, the president attacked Hunter's military service and took shots at Hunter's past problems with addiction. The former vice president spoke up to defend his child. "My son, like a lot of people, like a lot of people you know at home, had a drug problem," he said, per The Washington Post. "He's overtaken it. He's fixed it, he's working on it, and I'm proud of him."
While both of Joe Biden's sons served their country, read on to learn how Hunter's drug addiction impacted his career in the U.S. Navy.
Hunter Biden failed a drug test while serving his country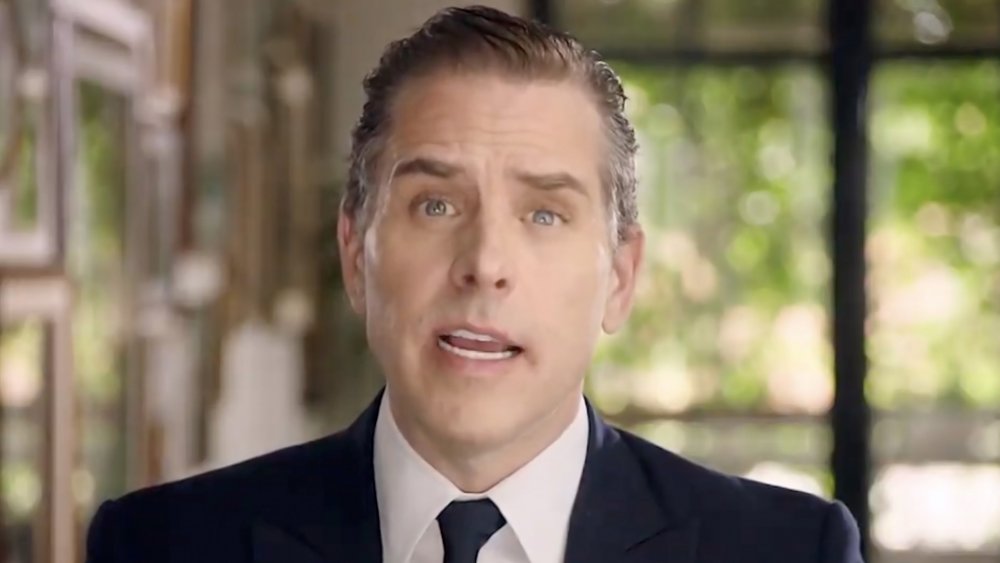 Handout/Getty Images
Hunter Biden received an age waiver to join the Navy Reserves as a commissioned officer in his forties, and he received a second waiver after he disclosed that he'd used drugs in the past, according to a profile in The New Yorker. Despite overcoming those initial obstacles, Biden's military career was short-lived and controversial.
"On his first day, Hunter had a urine sample taken for testing," The New Yorker reported, and it came back positive for cocaine. "Hunter wrote a letter to the Navy Reserve, saying that he didn't know how the drug had got into his system," suggesting that cigarettes he'd bummed from a stranger may have been the culprit. Joe Biden's youngest son received an "administrative discharge" in 2014.
"It was the honor of my life to serve in the U.S. Navy, and I deeply regret and am embarrassed that my actions led to my administrative discharge," Hunter said in a statement, per USA Today. "I respect the Navy's decision. With the love and support of my family, I'm moving forward."
Hunter has since addressed his battle with drugs and alcohol. "Look, everybody faces pain," he told The New Yorker. "Everybody has trauma. There's addiction in every family. I was in that darkness. I was in that tunnel — it's a never-ending tunnel. You don't get rid of it. You figure out how to deal with it."
If you or someone you know is struggling with substance abuse and mental health, please contact SAMHSA's 24-hour National Helpline at 1-800-662-HELP (4357).