Why Donald Trump Can't Stand Chris Wallace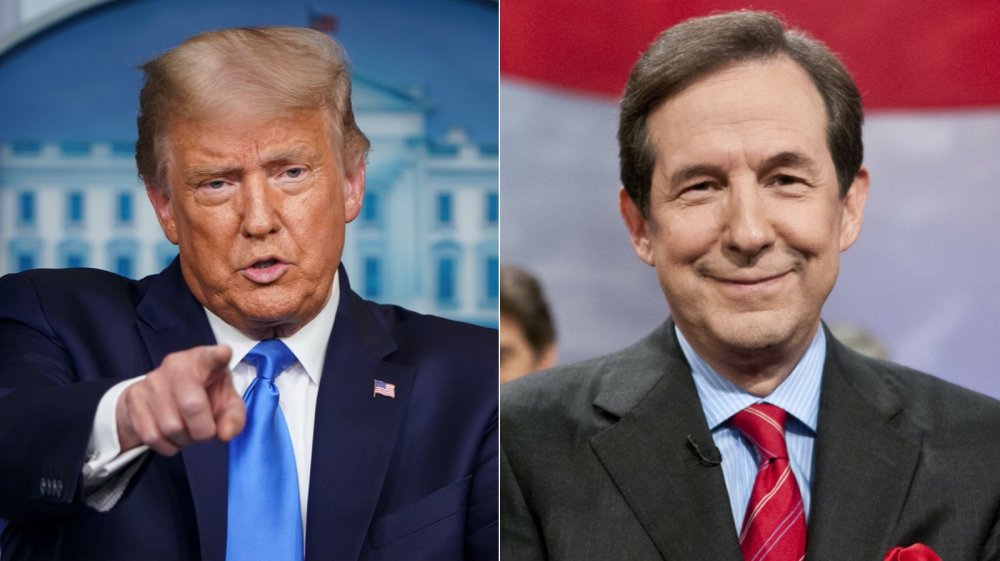 Joshua Roberts, Kris Connor/Getty Images
In the weeks leading up to the first presidential debate on Sept. 29, 2020, an official announcement revealed that Fox News anchor Chris Wallace will serve as moderator between Republican incumbent President Donald Trump and Democratic candidate Joe Biden. However, Trump has seemingly ramped up his negative PR campaign against one of the major figures of his former favorite network. Since Wallace was announced as moderator on Sept. 2, 2020, Trump's onslaught has included accusations that Wallace ruined Fox News and that he'll be "controlled by the radical left" as he works to guarantee an "unfair" debate. While there is no evidence to support Trump's claims of foul play in a debate that has yet to occur, it's not exactly a far cry from the president's general playbook, either.
While Trump's swift change of opinion with regards to Wallace might seem out of the blue to some, it's a turnaround that has been brewing for much longer than the month of September — one that can, indeed, be traced back months prior, and pinpointed by a single event. So, why can't Donald Trump stand Chris Wallace? Continue reading after the jump to find out. 
Donald Trump's disdain for Chris Wallace can be traced to an embarrassing moment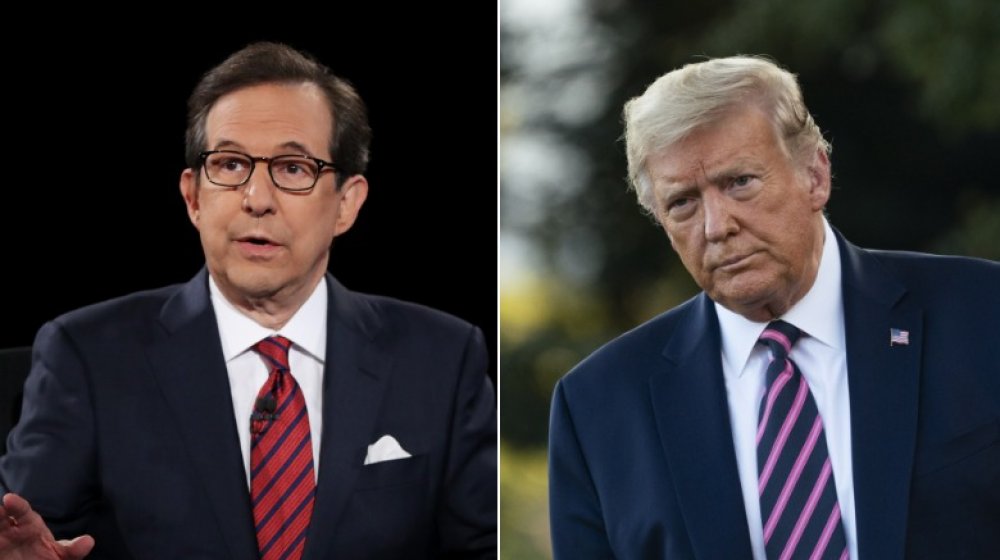 Joe Raedle, Drew Angerer/Getty Images
Although Donald Trump's public ire toward Fox News staple Chris Wallace might seem like it sprung out of nowhere following the announcement that Wallace will serve as the moderator for the first presidential debate of the 2020 election season later this month, his vendetta can be traced back months earlier. In July 2020, Wallace was granted a rare, lengthy televised interview with Trump and Wallace, who's categorically identified as one of the conservative network's comparatively more "fair and balanced" journalists, took full advantage of the opportunity. 
During the nearly hour-long one-on-one segment, the Washington Post noted that Wallace "raised the very factual counterpoints dealt with frequently in coverage of Trump," which included the administration's response to the coronavirus amid rising infection rates, as well as false claims that one of Democratic challenger Joe Biden's campaign tenets is defunding the police.
The main blow, however, came in the form of Wallace's line of inquiry regarding Trump's boasts of acing a cognitive competency test, which Trump claimed proved his high IQ score. To the president's embarrassment, Wallace called him out, responding that it "wasn't the hardest" test, and included one question which asked the test-taker to identify an elephant by a picture. So did Trump's feud with Wallace form over an embarrassing moment in an interview? While we can't say for sure, it seems that all signs point in one direction.