What Lil Wayne Really Thinks About Chanel West Coast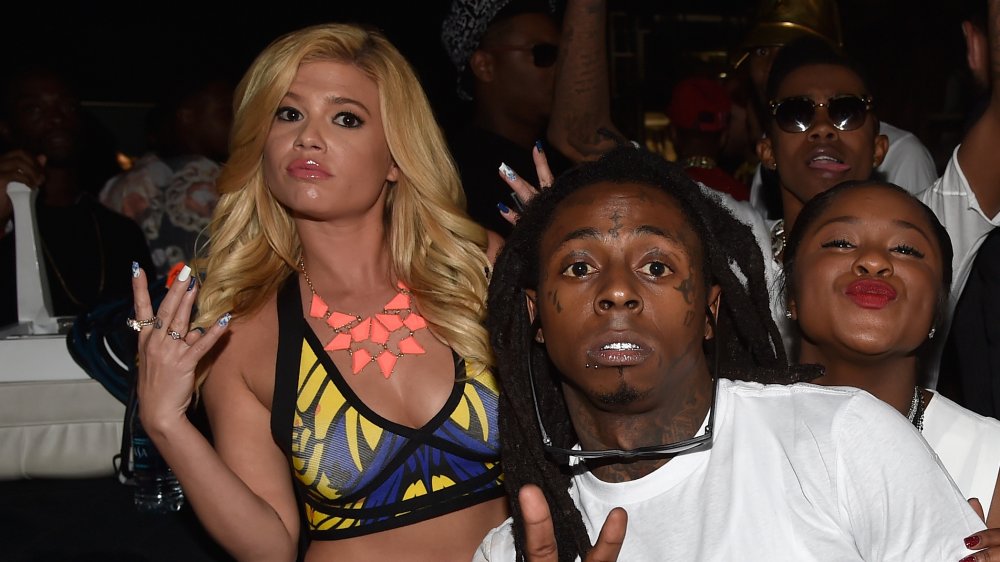 Frazer Harrison/bet/Getty Images
Chanel West Coast wears several hats in the entertainment industry, ranging from being a TV personality to a rapper. Although she may not be where she wants with her music just yet, her extensive reality TV resume established her longevity in the industry for years.
West Coast's notoriety comes from her role as the quirky, seemingly ditzy blonde in Rob Dyrdek's Fantasy Factory and on Ridiculousness, an internet clip show that critiques (and laughs at) viral videos. As InTouch writes, you may see this "bubbly blonde" laughing infectiously on the show alongside her co-hosts. West Coast's MTV come-up opened doors for her other appearances on shows such as Love & Hip-Hop, but her music career may have been affected as a result. LA Weekly reported in 2014, "Instead of selling millions of records, she has spent the past six years playing the role of the giggling dumb blonde in the reality-TV universe of professional skateboarder Rob Dyrdek."
Despite being labeled the "other female rapper" in comparison to Iggy Azalea, West Coast managed to capture the heart and ears of one of hip-hop's withstanding gems with her talents: Lil Wayne. Even while feeling discouraged, having a co-sign by the Young Money founder bloomed a great friendship. In a 2019 No Jumper interview, West Coast went into detail about her affiliation with Lil Wayne and Young Money. "Wayne is the s**t. I love him for life." Well, what does Wayne think? Here's what the multi-platinum rapper had to say about his protege.
Lil Wayne thinks Chanel West Coast is a 'shining star'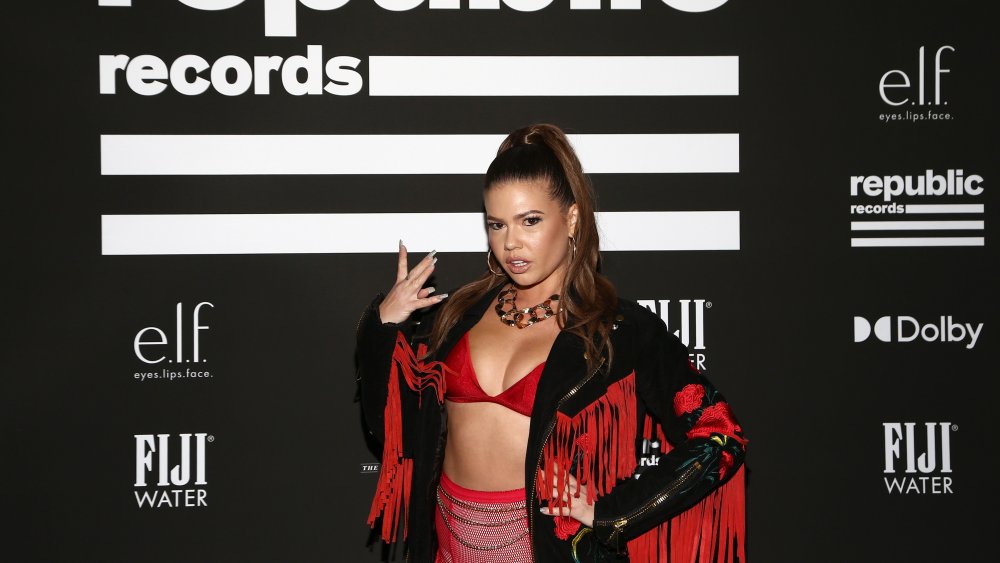 Tommaso Boddi/Getty Images
Although it seems almost unconventional, Lil Wayne and Chanel West Coast have a great friendship with one another. On the "Lollipop" rapper's 38th birthday, West Coast shared a throwback photo and penned a heartfelt message thanking Wayne for being supportive of her career. "Happy Bday @liltunechi! Thank you for believing in me when so many have doubted me!" She wrote. "You are truly the GOAT."
So, how did this pair meet? According to West Coast's biography, she met Lil Wayne in 2012 after posting her music on MySpace and getting personally invited to come to Miami. "I went to Miami, played him my music, and I just remember him after my one song... I played him a track and he sat back and said, 'Man that s*** was stupid,'" West Coast told Billboard. "As soon as he said that, I knew I was in."
West Coast told No Jumper that she was in a bad production deal with Polow Da Don around the time and that Lil Wayne wanted to sign her but couldn't due to his feud with Birdman over YMCMB. However, her affiliation with Young Money brought her career to new heights.
Despite the deal never going through and West Coast putting out music independently, Lil Wayne told LA Weekly he sees potential in West Coast as a rapper. "Chanel is a shining star; she possesses everything Young Money looks for in an artist. This is her time, and everyone else will know soon."