The Truth About Bebe Rexha And Dua Lipa's Relationship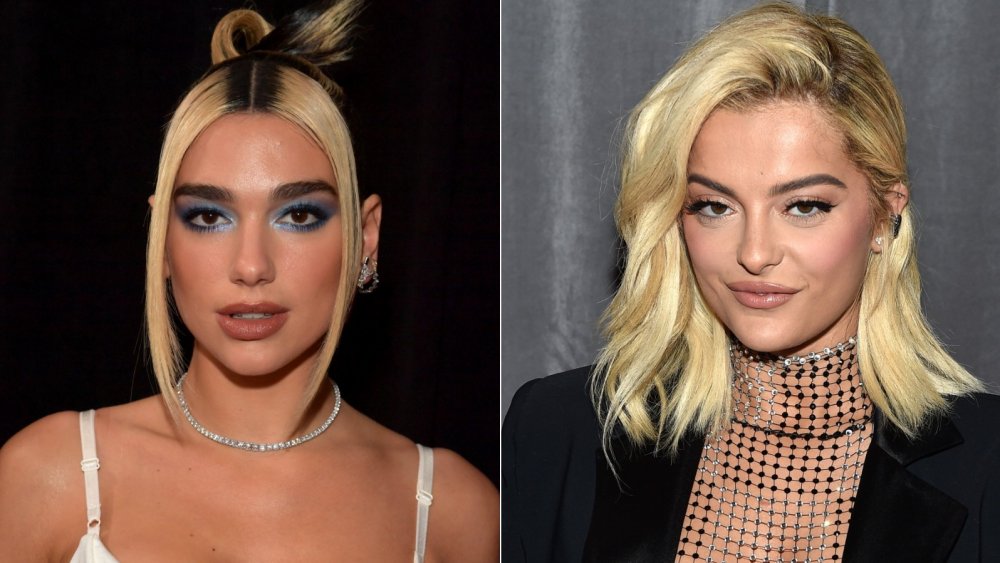 Lester Cohen, John Shearer/Getty Images
It's safe to argue that 2020 was the year that Dua Lipa fully transformed into a pop star. While the singer has been a rising star for a while, following her stateside breakthrough with the song "New Rules," and a Best New Artist Grammy Award, the artist experienced her biggest success yet with the album Future Nostalgia. Arriving two weeks into the coronavirus lockdown in the United States, the album became something of an unofficial pandemic soundtrack and inspired a pretty awesome socially-distanced cartoon music video. However, there's so much more to Lipa than just her growing fame.
Lipa was born in London to Albanian parents and bounced between the two places as a child. And while she's has achieved immense success in 2020, she is hardly the only Albanian tearing up the U.S. charts. Rita Ora and Ava Max are among her contemporaries, as is Bebe Rexha. A Brooklyn native, Rexha's parents were native to Albania. Both Rexha and Lipa were nominated for the Best New Artist Grammy in 2019 — somewhat confusingly, as Rexha has been producing hits in America since 2015, but the Grammy rules are a story for a different time — which is what inspired them to start publicly praising one another.
Bebe Rexha said being nominated with Dua Lipa was a win for 'all the Albanian girls'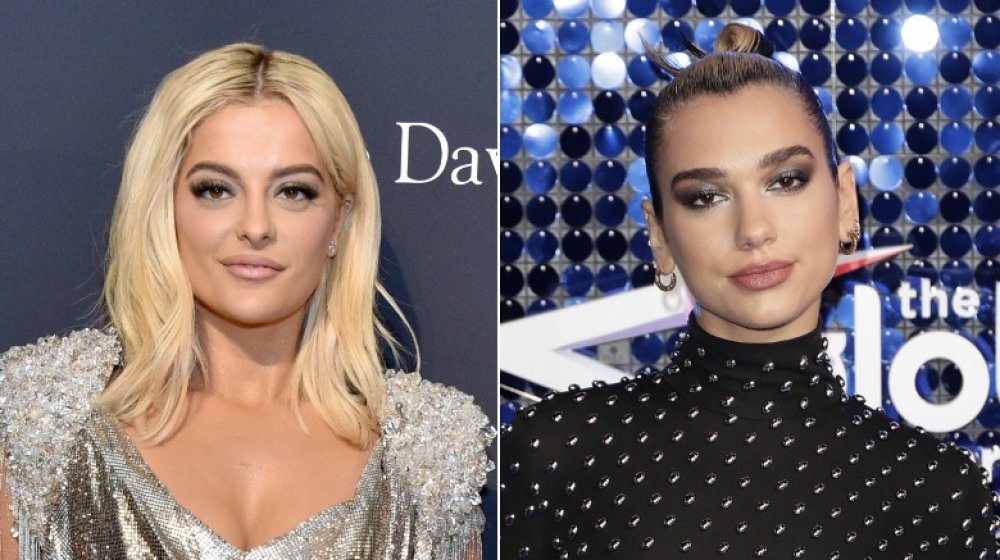 Gregg Deguire, David M. Benett/Getty Images
When the Grammy nominations were announced in December 2018, Bebe Rexha immediately took to Twitter to share the spotlight with Dua Lipa. Posting a photo of herself and her fellow singer, Rexha wrote, "Two Albanian girls nominated for two Grammys. In my heart we already won." She also dedicated the nomination to the Albanian girls, and girls, in general, all over the world.
Lest people think that this was the beginning of their friendship, it was simply the first time Rexha had posted about their relationship. The two were spotted out together in London the previous month, having dinner together then heading out at the Soho House.
The following January, Rexha called out to all the Albanian pop star gals, tagging Dua Lipa as well as Rita Ora and Ava Max in a tweet, writing, "I want a collab." Max immediately responded, deeming the idea a "[n]ew lady marmalade," referencing the blockbuster collaboration from the early 2000s. Lipa also responded in a tweet that seems to have been since deleted, writing, "Hajde shqipeeeee," which translates to "Come on Albanians." It sounds like a collaboration from these Balkan stars is imminent.