The Truth About Hunter Biden's Foreign Business Deals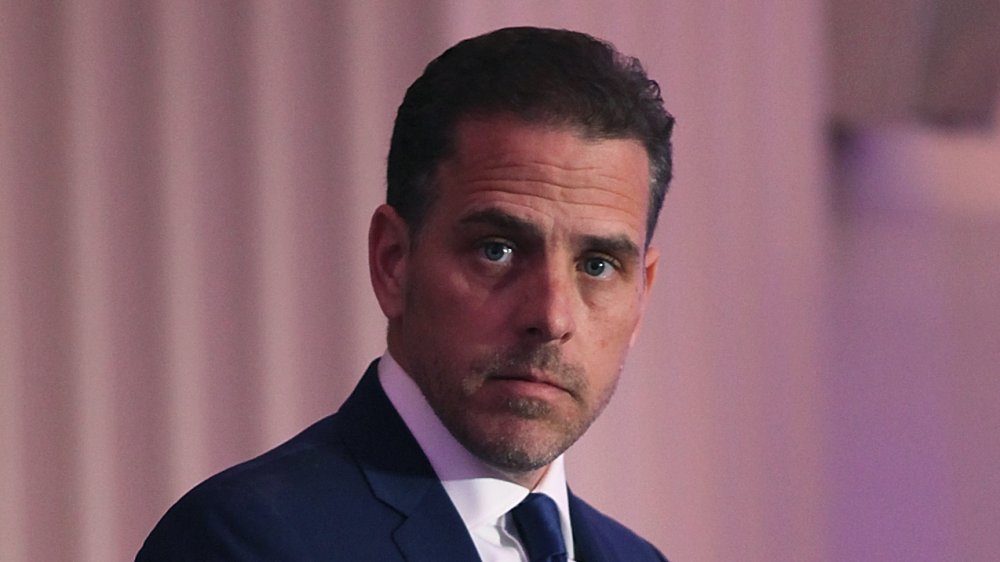 Teresa Kroeger/Getty Images
The personal and familial life of Joe Biden has been marked by tragedy. The former Vice President lost his wife and one-year-old daughter in a car accident in 1972, an incident that almost caused Joe to step away from the Senate to care for his sons, Beau and Hunter. Beau then passed away in 2015 at age of 46 after a battle with brain cancer.
The member of the Biden family that has received the most attention in 2020, besides Joe — thanks to his presidential nomination — was his son, Hunter Biden. As far back as fall 2019, Donald Trump has used the Biden son's business dealings in Ukraine and China as a means to attack his father. While it is true that Hunter did serve on the board of Burisma Holdings, a Ukrainian gas company, a Republican-led inquiry into his actions confirmed that while his business in Ukraine did alarm some in the State Department, the investigation found no evidence of wrongdoing by his father, per The New York Times. 
The truth about Hunter's dealings in China, however, seems to be a bit murkier.
Hunter Biden's business was normal but unwise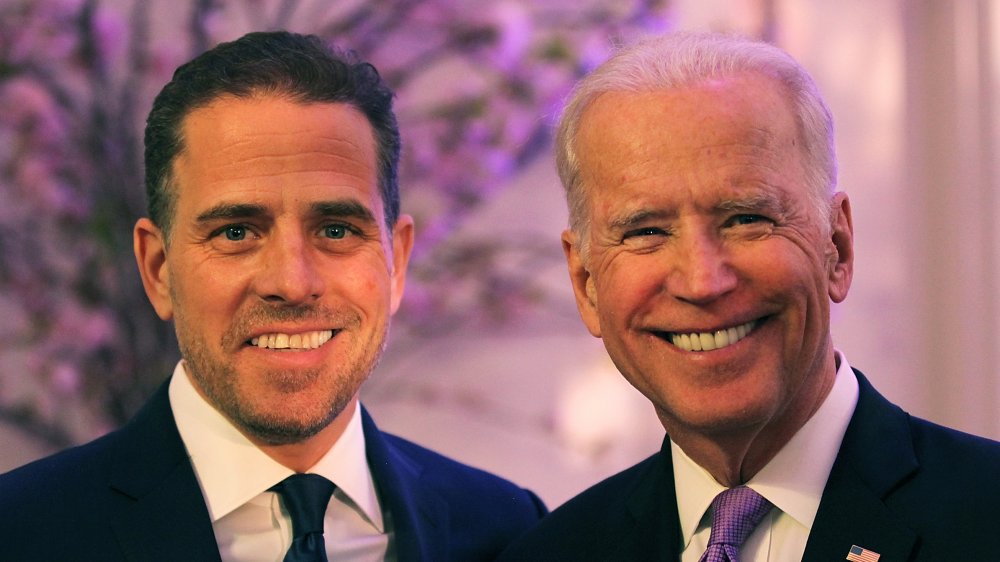 Teresa Kroeger/Getty Images
While Joe Biden was Vice President, Hunter Biden's consulting firm did pursue business deals in China. The New York Times reported that firms run by Hunter "pursued business with international entities that had a stake in American foreign-policy decisions." It's also true that Hunter had an investment deal with the Bank of China, one that Donald Trump's team claimed on Twitter was worth over $1 billion. While the exact figure is unclear due to a lack of disclosures, PolitiFact reported that Trump's number was "likely exaggerated." The outlet also claimed that even if that amount was accurate, it would not necessarily represent Hunter's personal earnings.
It also seems like these types of foreign deals are not particularly unusual from either Democratic or Republican families, and that, according to PolitiFact, "it's not unusual for the Chinese government and businesses linked to the state to court prominent Americans or their family members." However, while nothing illegal has apparently happened, some still believe that it could have been unwise and potentially unethical for Hunter to engage in this sort of deal. Lincoln A. Mitchell, a scholar at Columbia University, told PolitiFact that "it would have been much better for Joe Biden's political fortunes if Hunter Biden had not been involved in either Ukraine or China." 
In short, everything that has happened was apparently legal, but it did open the door to criticism, heavy scrutiny, and wide speculation regarding both Hunter and Joe Biden.