How Did Joe Biden's First Wife Die?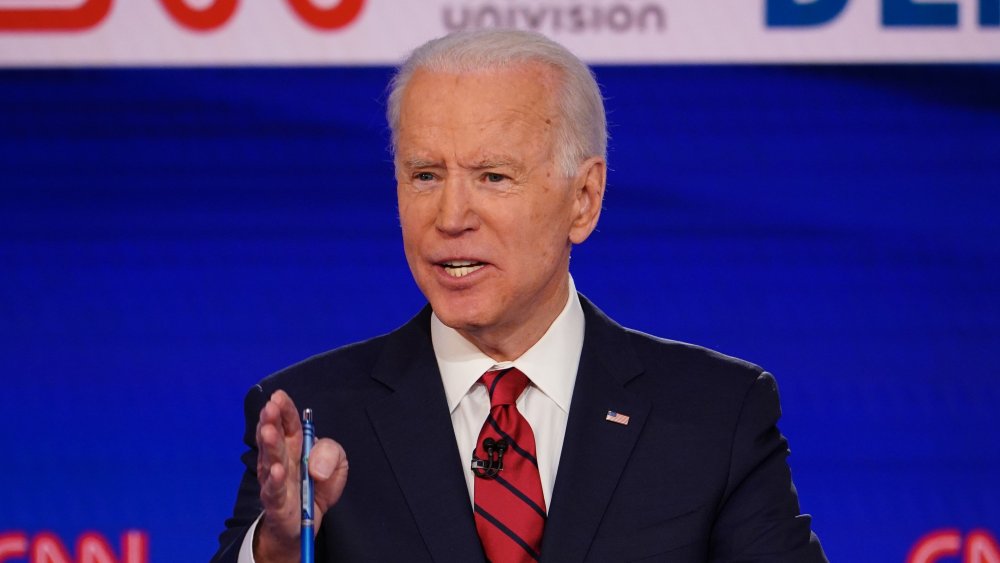 Mandel Ngan/Getty Images
Though many might be familiar with current presidential candidate Joe Biden's wife Jill Biden — who, among her accomplishments as an author and professor, served as the second lady during her husband's term as vice president throughout the Obama administration — not a lot of people may be aware that Joe was previously married to someone else before tying the knot with Jill in 1977. 
And in the vein of like-minded tragedies that seem to follow the political families most closely akin to American royalty — the Kennedys and the Roosevelts, for instance — the story of how the former VP's first marriage ended seems to fall along those lines.
So, who was the first Mrs. Biden? How did she live, and how did she die? And if it weren't for her, would Joe Biden be the politician we know today — warts and all? Let's find out all about it.
Joe Biden's first wife Neilia was the brains behind the operation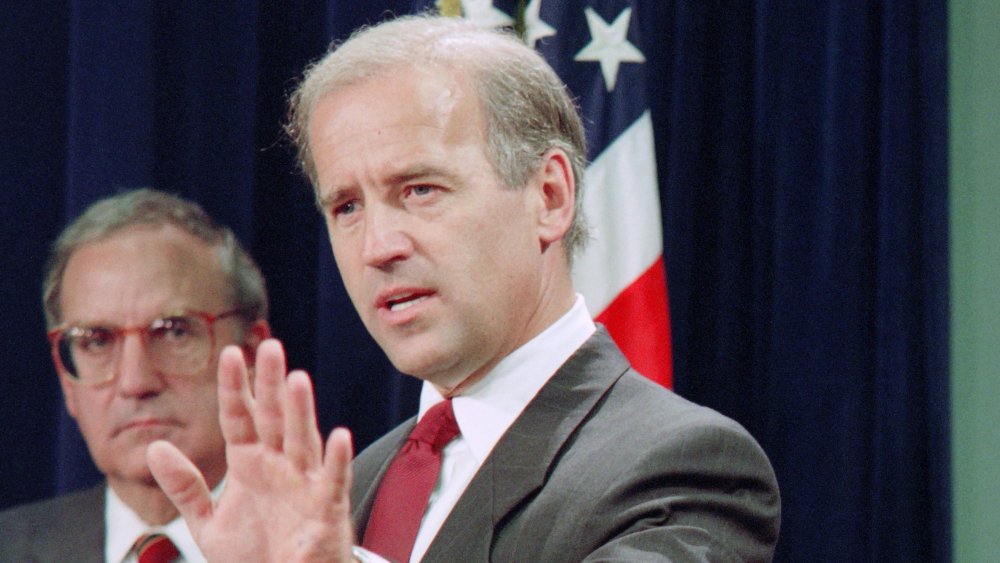 Kevin Larkin/Getty Images
According to the Independent, Neilia Biden (née Neilia Hunter) was born in 1942 in upstate New York to a family of means. She attended the prestigious preparatory school Penn Hall in Chambersburg, Pa., where she graduated in 1960 before attending Syracuse University, where she obtained her bachelor's degree. It was during her college years that she met her future husband (and future vice president) Joe Biden, while both were vacationing in Nassau during spring break.
After earning her college degree, Neilia pursued a career as an English teacher while her husband completed law school and began his political aspirations. Though Neilia had traditionally been a registered Republican, she was notably changed her political affiliation after her marriage to Joe, registering as a Democrat under her married name, and became his closest campaign advisor in his bid for the Delaware senate in 1972, becoming known as the "brains" behind the entire Biden operation, per the Independent.
The Bidens had three children together: two sons, Beau and Hunter, and one daughter, Naomi, who the pair nicknamed "Amy." All three children were in the car with their mother on a fateful day in 1972, a week before Christmas — and only a few days before Joe was sworn in for his first-ever large-scale political appointment as a Delaware senator.
The tragic loss of Neilia Biden forced her husband to carry on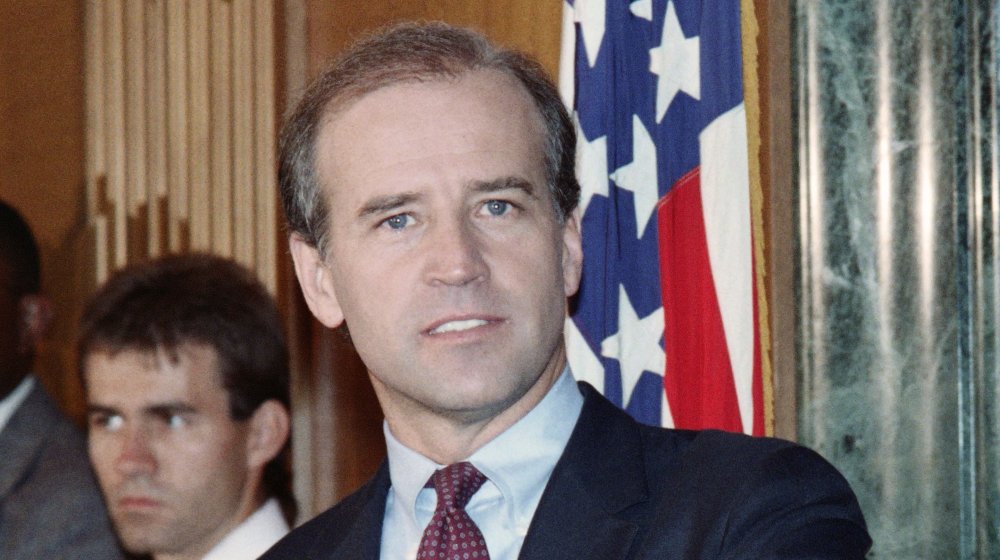 Jerome Delay/Getty Images
As current Democratic presidential nominee Joe Biden recounted in his 2015 address to Yale's graduating class, he got a call while in Washington, D.C., where he was interviewing potential staff members as a senator-elect, in December 1972 — a call that forever changed his life. "While I was in Washington hiring staff, I got a phone call," he recounted in the speech (via Marie Claire). "My wife and three children were Christmas shopping. A tractor-trailer broadsided them and killed my wife and killed my daughter."
Though Hunter and Beau were rushed to the nearest hospital with injuries, but survived. Neilia and 13-month-old Amy died at the scene, amid, as the Independent described, "campaign literature from the young senator-elect from Delaware [littering] the streets."
Days later, Joe was sworn in as senator in the Wilmington hospital where both Hunter and Beau were treated. Despite the immense loss the then-senator suffered days before his first term, Joe found within him the strength to carry on — all thanks to his sons.
"Many people have gone through things like that," he told those gathered for Yale's commencement ceremony in 2015. "But because I had the incredible good fortune of an extended family, grounded in love and loyalty, imbued with a sense of obligation imparted to each of us, I not only got help."
It's by focusing on his sons, Joe said, that he "found [his] redemption."