The Truth About Olivia Jade Giannulli's Boyfriend, Jackson Guthy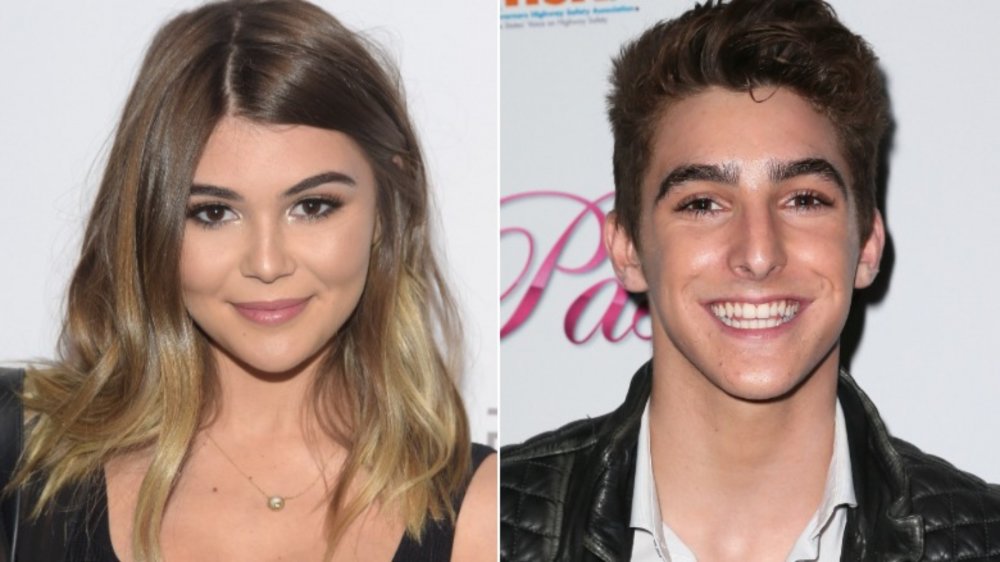 Michael Tullberg, David Livingston/Getty Images
Olivia Jade Giannulli kept things pretty lowkey after her parents, Lori Loughlin and Mossimo Giannulli, were sentenced for their participation in the College Admissions Scandal. The pair faced legal repercussions after reportedly pretending that their daughters, Olivia and Bella Giannulli, were members of a crew team in order to secure their admission to the University of Southern California. As a result of the controversy, Olivia, who was thriving as a beauty influencer, lost sponsorship deals with Sephora and TRESemmé among other brands. She ended up taking a break from social media, and when she returned, she shared content much less frequently and limited the comments on her posts. 
Olivia's life has changed in many other different ways since the scandal broke, including the fact that the situation reportedly took its toll on her romance with her longtime boyfriend, Jackson Guthy — at least initially. In May 2019, Us Weekly reported that "Jackson broke up with Olivia because it was all getting to be too much for him."
However, Olivia and Jackson got back together by August 2019, and the two have seemingly been going strong ever since. In February 2020, she shared a photo of them snuggling on the couch in honor of Valentine's Day, and that August, Olivia gave Jackson credit for a picture she posted on Instagram.
So, who is the man who's captured Olivia's heart? Read on to find out!
Jackson Guthy is a singer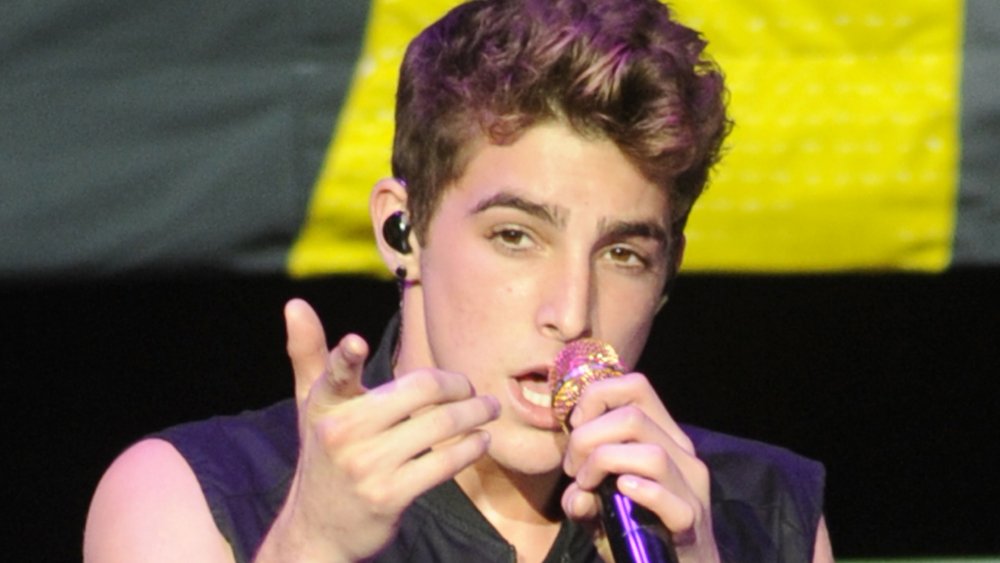 Tim Mosenfelder/Getty Images
When Olivia Jade Giannulli and Jackson Guthy reportedly split in May 2019, a source told Us Weekly, "It wasn't necessarily affecting his career, but the fact that he couldn't be seen out in public with Olivia was difficult." What career, you ask? According to Us Weekly, Guthy is a singer and was a member of the group North of Nine. He started playing piano at 4 and got into songwriting at age 7. We can only assume he was encouraged by his father, Bill Guthy, who is the co-founder of the marketing firm Guthy-Renker, and his mother, Victoria Jackson, the namesake and founder of Victoria Jackson Cosmetics.
According to Paradigm Talent Agency, Guthy has been signed by Universal Republic Records, and the Southern California native has toured with music groups Big Time Rush and One Direction. Another standout moment was appearing on The Ellen DeGeneres Show. "She personally called me and invited me to perform on her show," he recalled. "It was my very first television performance, and it opened up so many doors for me. I'm beyond thankful for the opportunity Ellen gave me."
"I want the whole world to hear my songs," Guthy also explained. "Music is so powerful, and it's inspired me for as long as I can remember. I want to share that feeling with everyone, worldwide." That may be true, but it means that he should probably keep himself out of trouble, which is something he's failed to do in the past.
Olivia Jade Giannulli and Jackson Guthy are going strong after his DUI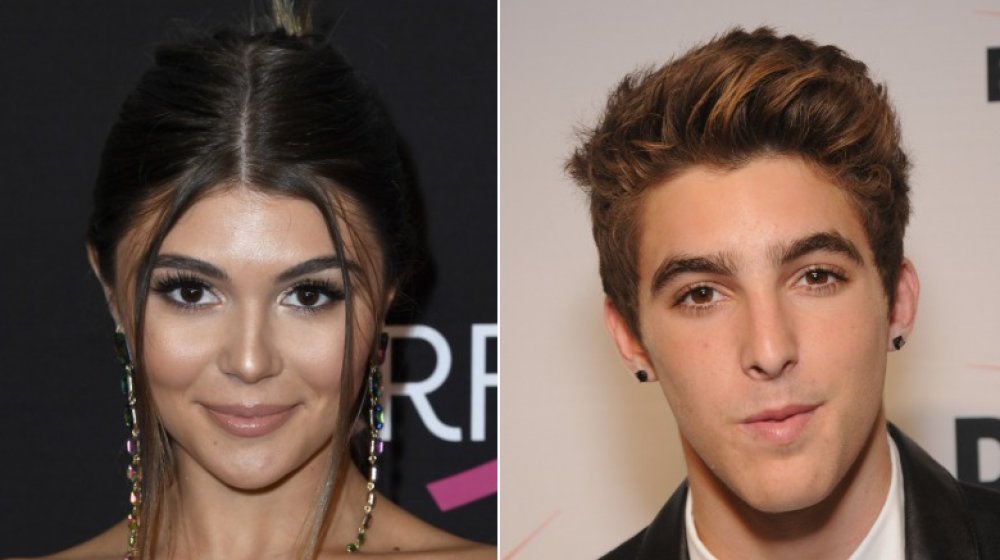 Frazer Harrison, Michael Tullberg/Getty Images
Jackson Guthy may have temporarily called it quits with Olivia Jade Giannulli when her parents faced highly-publicized legal issues, however, it turns out that the singer has dealt with his own problems when it comes to the law. According to Page Six, Jackson was arrested for driving under the influence in Santa Monica, Calif., on Sept. 7, 2020, and was cited for a misdemeanor. However, the arrest didn't become public knowledge until September 30. 
Six days prior, Us Weekly reported that the couple held each other's hands and posed for photos when they went out for dinner at the Delilah restaurant in Los Angeles. An inside source claimed that "Olivia has good days and bad [days]," and explained that her boyfriend has a "great impact" on her. Another person shared that "Olivia really loves him," in addition to saying that "[h]e's so chill and laid-back that she can't help but be comfortable around him." That's certainly a bonus considering what they've both been through.
Frankly, from the College Admissions Scandal to the DUI arrest, it seems like both Olivia and Jackson are used to being in the spotlight during rough times. But at least they have each other.