Mickey Rourke's Net Worth: How Much Money Does The Famous Actor Have?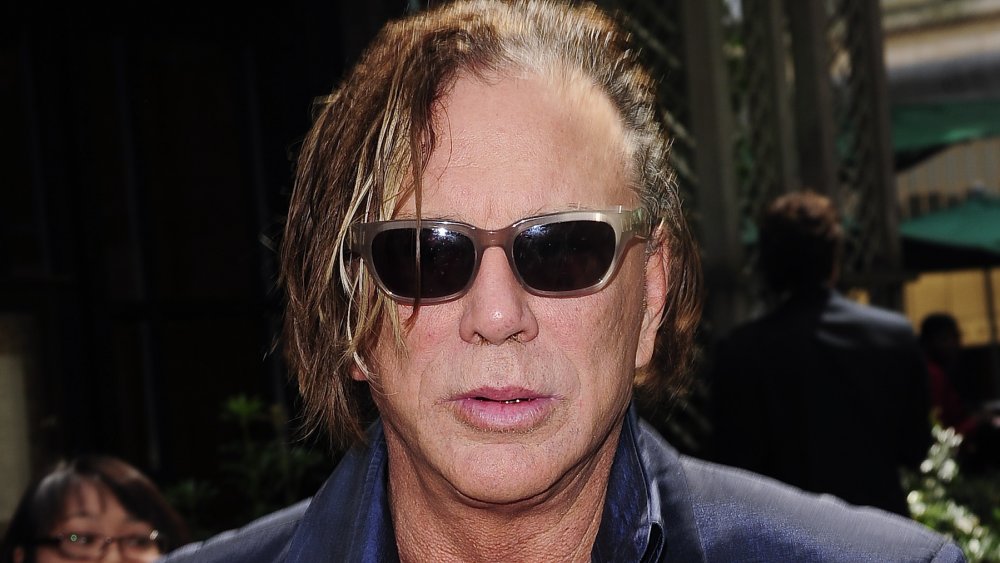 Ray Tamarra/Getty Images
Mickey Rourke is known to many people as a talented boxer and actor, but now he can add singer to his impressive résumé. According to People, the star unveiled himself as the purple Gremlin during Season 4 of Fox's The Masked Singer on Sept. 30, 2020, deciding to unmask himself before he was even eliminated. The Daily Mail noted that it was the first time in the show's history that a contestant had ever removed their mask before the votes were in. However, given Rourke's history and controversial reputation, it's not all that surprising that he didn't play by the rules.
Over the course of his lengthy career, he's gone through his fair share of ups and downs, which includes going from rags to riches and back again. (He once admitted to buying six Cadillacs with cash, as well as paying $97,000 for "a car that had belonged to the Shah of Iran" in 1986.) So how much is Rourke worth? Keep scrolling to find out how much money the Oscar-nominated actor has racked up over the years.
Mickey Rourke once 'lost everything'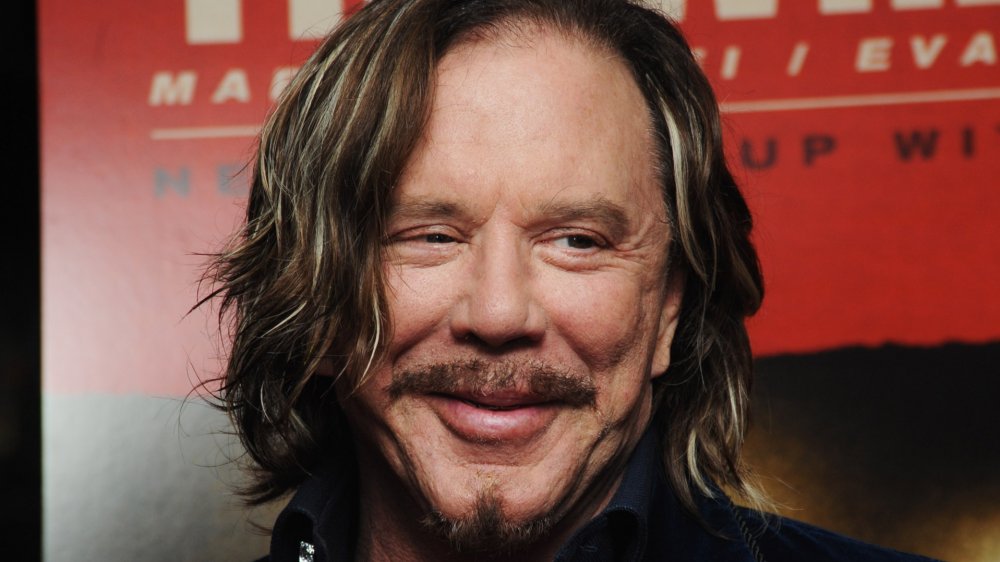 Dave M. Benett/Getty Images
Mickey Rourke is estimated to be worth $10 million, according to Celebrity Net Worth, with the main source of his income being his acting career. $10 million is a lot considering Rourke "lost everything" at one point in his life, per the Daily Mail. He candidly said, "Nobody knew just how broke I was. I was paying $500 a month for a one-room apartment with a yard for my dogs. A friend used to give me a couple of hundred dollars a month just to feed myself." Luckily for Rourke, his career had a second act and he was seemingly able to learn from his mistakes.
The actor went on to be nominated for Best Actor at the Oscars in 2009 for Darren Aronofsky's The Wrestler, earning both a Golden Globe and a BAFTA for the role. He also has some major film credits to his name, including Iron Man 2, The Expendables, Immortals, Sin City, Diner, and Once Upon a Time in Mexico, "among several others [which] have amassed close to $2 billion at the global box office," per Deadline. These days, he's still earning money from acting gigs. In September 2020, Deadline reported that Rourke landed a role in the independent feature The Commando and joined the horror thriller Mammon.
Is there another blockbuster movie in Rourke's future? Perhaps, and likely more bank to follow.