What Jesse Palmer's Life Is Like After The Bachelor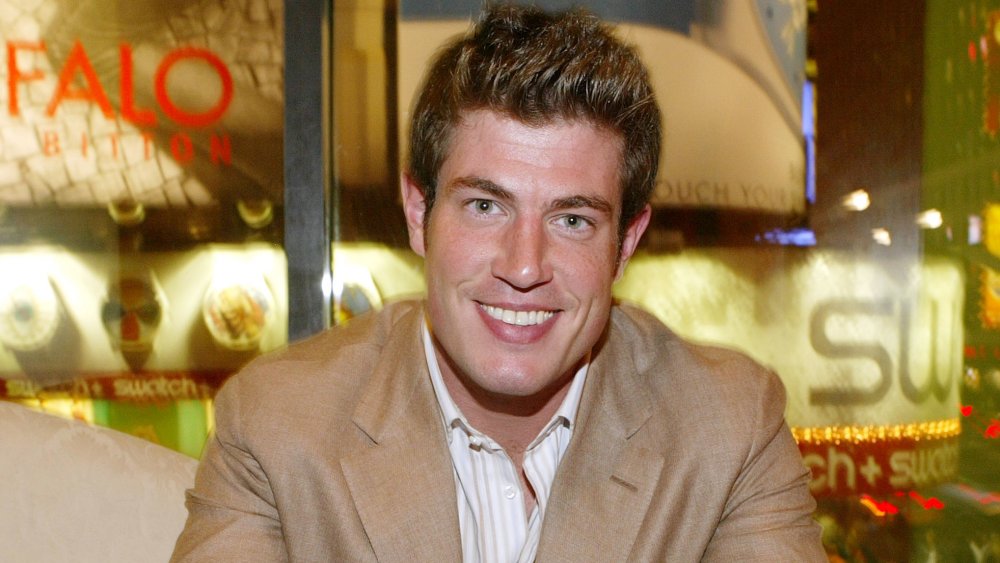 Mark Mainz/Getty Images
Jesse Palmer made Bachelor history in 2004 when he called out the wrong name during a rose ceremony. He intended to say "Karen," but he mentioned "Katie" instead, as People noted. Ultimately, he offered a rose to each of the women, but the awkwardness was truly iconic. 
Unfortunately, like many other Bachelor relationships, Palmer's relationship with his final pick — Jessica Bowlin — did not go the distance. But, hey, at least they didn't have a broken engagement. What are we talking about, exactly? Entertainment Weekly reported at the time that Palmer gave her an airline ticket to New York instead of an engagement ring. They split a month later, with Palmer explaining that they remained friends. As for Bowlin, she seemed hopeful for a reconciliation, saying, "Jesse is a great guy and has a wonderful family. Who knows what the future holds?" At the time, he was a backup quarterback for the New York Giants, and she planned to pursue a law degree. 
After the show wrapped, Palmer returned to the Giants, but he got released from the team in September 2005. Two months later, he got signed as a backup quarterback on the San Francisco 49ers. In August 2006, ESPN reported that he left the 49ers, but that wasn't the end of his football career. In September 2006, he joined the Canadian Football League.
So what else has the ex-reality star been up to these days? Here's everything we know about Palmer's post-Bachelor life.
Jesse Palmer is a successful broadcaster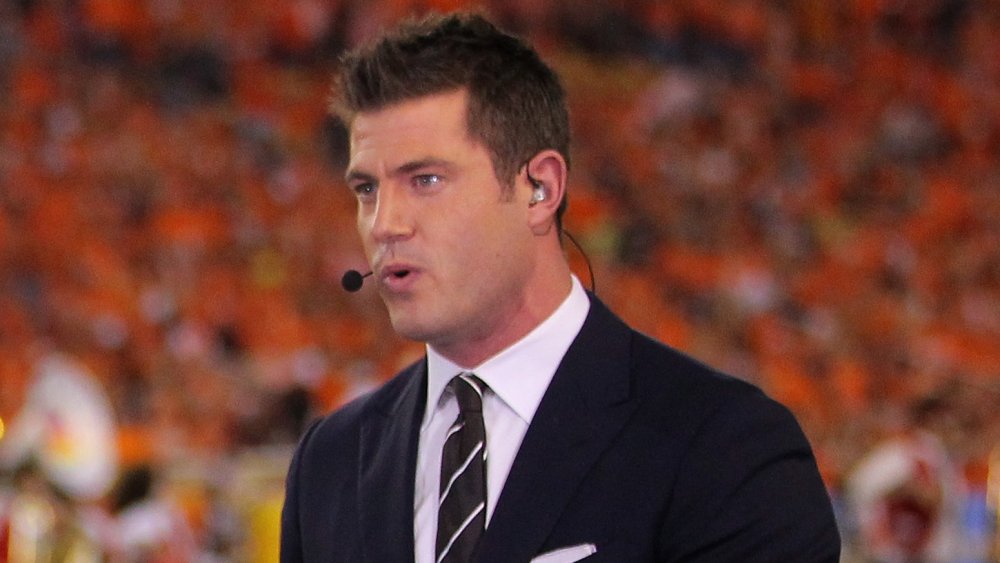 Doug Pensinger/Getty Images
Jesse Palmer combined his on-camera experience from The Bachelor and his football knowledge to start a career in sportscasting, doing color commentary for the Fox Network in 2005. Then, in May 2007, he left the Canadian Football League to pursue broadcasting as a full-time career. Sporting News reported 10 years later that Fox and ESPN got into a bidding war for Palmer, who ultimately ended up signing with ESPN, a network the pro had worked for before. According to his IMDb page, he has been a part of ESPN College Football coverage since 2008. 
To give Palmer some credit, he has diversified his broadcasting experience beyond sports. In 2011, he hosted the Canadian cooking show Recipe to Riches, and in 2017, Palmer began hosting the Food Network series, Spring Baking Championship. He also hosted Holiday Baking Championship from 2017 to 2019. What's more? In 2018, he hosted The Proposal, which was a pageant-style dating show with each suitor proposing by the end of each episode. 
Although broadcasting is a far cry from the football field, Palmer seems to love his new career. "It was something I hadn't planned, I think the good news is that I went into it covering college football, which was definitely in my wheelhouse and comfort zone so it was a natural progression," he told The Wrap in 2015.
Jesse Palmer continues to rake in wins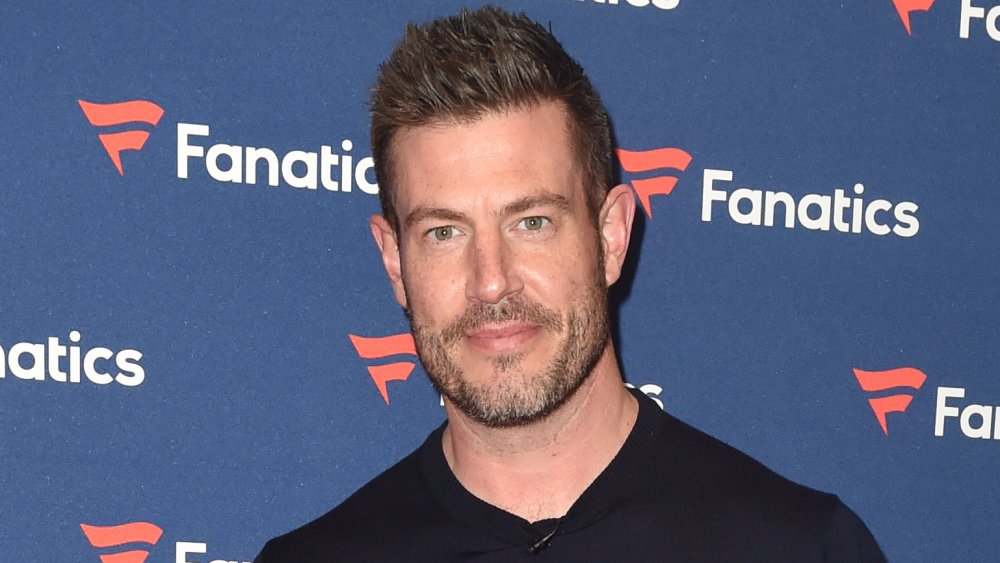 Aaron J. Thornton/Getty Images
On top of his successful broadcasting career, Jesse Palmer joined Good Morning America as a host in 2015. According to Hollywood Reporter, he said of the honor, "I'm so humbled." He also thanked the ABC network for continuing to support him. In 2017, he left Good Morning America to host DailyMailTV, sharing at the time, per the Orlando Sentinel, "I've always been a huge fan of DailyMail.com, so to bring the world's most-read English language newspaper website to television for the first time is an opportunity I couldn't refuse." DailyMailTV producer, Dr. Phil McGraw, gushed, "We wanted a host that would stand out from the crowd, and Jesse Palmer is that host. We're delighted that he is joining 'DailyMailTV,' and we can't wait for the show to begin on September 18 with Jesse at the helm."
The cherry on top? In September 2019, Palmer announced during a DailyMailTV episode his engagement to girlfriend Emely Fardo, who he had met two years before at a group boxing class. The same year he got engaged, Palmer won a Daytime Emmy Award for hosting DailyMailTV. However, he left the show in August 2020, and one month later, he hosted a segment on Good Morning America, possibly marking a long-term return.
Even though Palmer has done so many things after The Bachelor, he hasn't left the show behind entirely. In July 2020, he posted a photo with Bachelor Nation fan favorites Mike Johnson and Hannah Ann Sluss, seemingly hinting at a project that's in the works. Stay tuned!