How World Leaders Reacted To Donald Trump's COVID-19 Diagnosis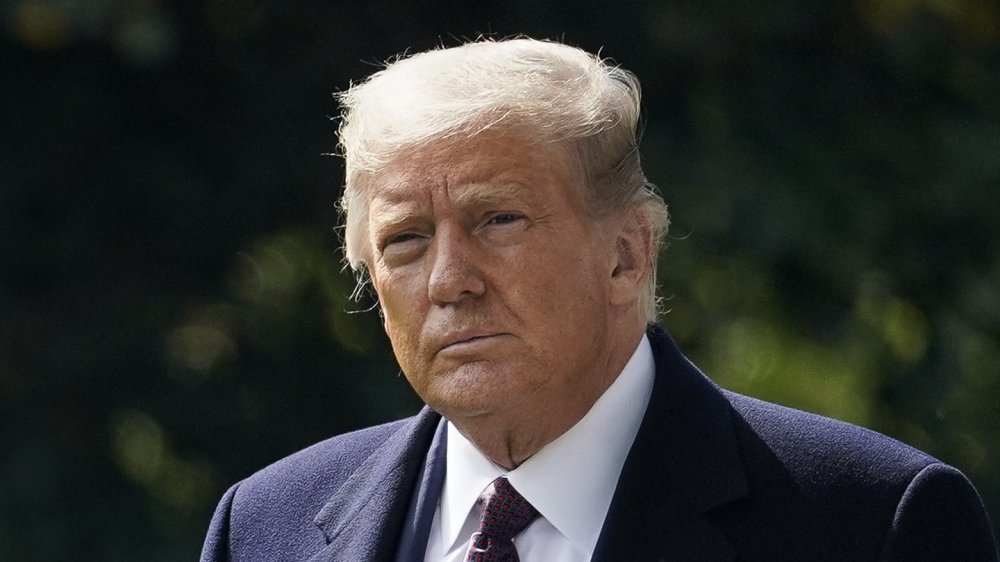 Drew Angerer/Getty Images
News of President Donald Trump and First Lady Melania Trump testing positive for COVID-19 quickly started buzzing in early October 2020. The President announced he was positive for coronavirus via Twitter, and revealed that he and Melania were in quarantine during a "recovery process." The news came just after confirmation that White House adviser Hope Hicks has also tested positive for COVID-19. Reactions to Trump's coronavirus case have been mixed, with some wishing the President well, while others were left wondering what this means for the 2020 election, with experts weighing on the national security implications of a sitting President with COVID-19.
Political rival and Democratic Presidential nominee Joe Biden took to Twitter to wish his political opponent well, writing, "Jill and I send our thoughts to President Trump and First Lady Melania Trump for a swift recovery. We will continue to pray for the health and safety of the president and his family."
Other leaders around the world also took to social media to send President Trump and Melania their well-wishes. Prime Minister of India Narendra Modi tweeted, "Wishing my friend @POTUS @realDonaldTrump and @FLOTUS a quick recovery and good health." Prime Minister Imran Khan of Pakistan wrote, "Wishing President Trump and First Lady Melania Trump speedy recovery from COVID-19." The Israeli Prime Minister Benjamin Netanyahu also wished the President well along with "millions of Israelis."
While it's clear that the Trumps' COVID-19 diagnosis is international news, these weren't the only world leaders to address the Trumps' illness.
Germany, Russia, the UK, and Canada sent messages to the Trumps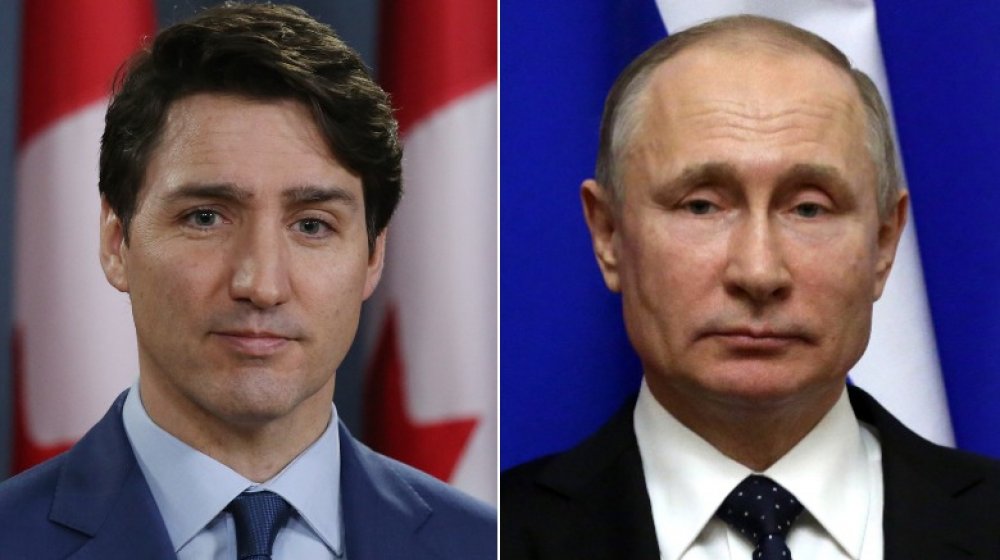 Dave Chan, Mikhail Svetlov/Getty Images
Adding to the sentiments being publicly shared in reaction to President Donald Trump's announcement that he and First Lady Melania Trump have tested positive for COVID-19, more world leaders expressed their hope for the pair's speedy recovery. German Chancellor Angela Merkel sent President Trump a message through a spokesperson (via Reuters), expressing that she hopes that the President and First Lady "are soon completely healthy again."
Having previously been hospitalized with COVID-19, U.K. Prime Minister Boris Johnson tweeted, "My best wishes to President Trump and the First Lady. Hope they both have a speedy recovery from coronavirus." Canadian Prime Minister Justin Trudeau — whose wife Sophie recovered from COVID-19 — also used Twitter to write, "Sophie and I are sending our best wishes to @POTUS Trump and @FLOTUS. We hope you both get well soon and have a full recovery from this virus."
And then there's Russian President Vladimir Putin who reportedly sent a telegram to President Trump with the message: "I am confident that your vital energy, high spirits, and optimism will help you cope with the dangerous virus."