How Old Is Samantha LaRusso From Cobra Kai And Who's Her Real-Life Boyfriend?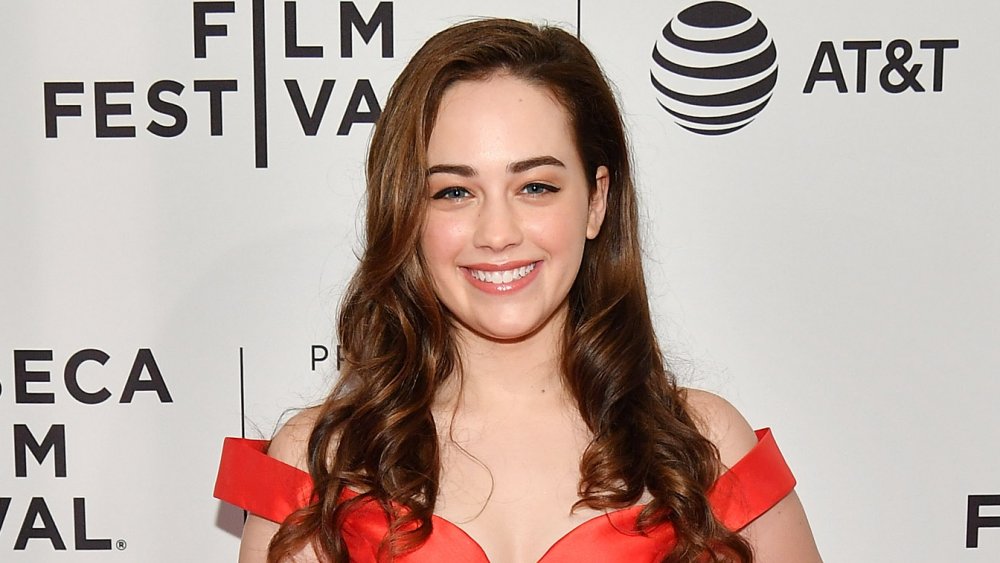 Dia Dipasupil/Getty Images
Actress Mary Mouser's name landed squarely on the tip of tongues everywhere when Cobra Kai, the serialized sequel to the Karate Kid films, first debuted on YouTube Premium in 2018. Since then, the series in which she stars has made the giant leap to Netflix and is now being acclaimed as one of the streaming service's Top 10 shows of 2020, Forbes reported. The third season is set to launch in January 2021, as per the YouTube teaser trailer.
On the show, Mouser plays Samantha "Sam" LaRusso, the teenage daughter of Daniel and Amanda LaRusso. While her character knows a thing or two about the karate life, she's also super into the social scene at her high school. However, there's a real-life plot twist: Though Mouser plays a teenager on screen, she's a bit older in the real world. In fact, according to Seventeen, as of this writing, she's actually 24 years old, making her "the oldest cast member out of the younger cast."
What else is there to know about the young actress? Keep reading after the jump to find out!
Mary Mouser has a long-term boyfriend
While Mary Mouser's character Sam LaRusso has been known to find herself in a love triangle or two on Cobra Kai, in real life, Mouser seems to prefers serial relationships. According to TV Overmind, Mouser is in a long-term relationship with fellow actor Brett Pierce. Per Law of the Fist, Mouser and Pierce first started dating in November 2015 after meeting at a friend's party, and the rest is history. 
The two seemingly trust each other implicitly, as evidenced in one of the actress' YouTube videos. Mouser featured Pierce on her YouTube channel with a video about how the couple chose to celebrate Valentine's Day by trying out different dating apps. "We're doing it less to see what's out there ... but we thought it would be funny and also interesting to anyone out there who is looking for the right dating app to find out which one is best," explained Mouser. 
We love that even though she is taken herself, Mouser is out here doing the hard work for all the single ladies! Cheers to that!