The Truth About Tekashi 6ix9ine's Hospitalization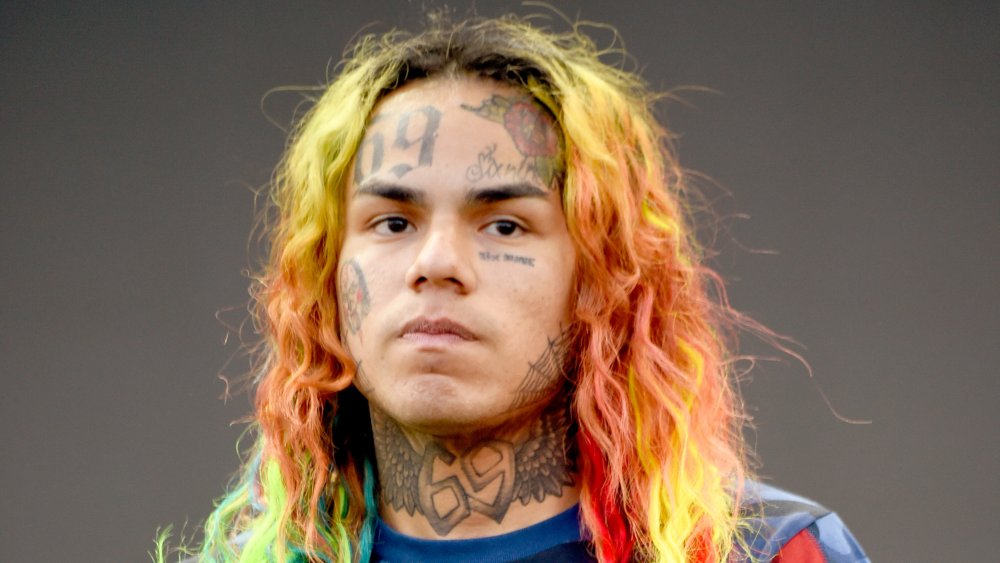 Kevin Mazur/Getty Images
Tekashi 6ix9ine (real name Daniel Hernandez) is an American rapper most famous for hits such as "Fefe" and "Keke." The controversial artist rose to fame in 2017, following the success of his debut single "Gummo," but his newfound notoriety included plenty of bad press as well. 
In 2019, he pleaded guilty to a series of serious charges, including racketeering conspiracy, weapons possession, armed robbery, and dealing narcotics, per Rolling Stone. He also admitted to being a member of the Nine Trey Gangsta Bloods and reportedly cooperated with the feds in exchange for a lighter sentence. "He was facing up to 47 years in prison but got off with just two years," reported Vulture.
Tekashi 6ix9ine was released early and placed under house arrest in April 2020, after his attorney argued that the rapper's asthma put him at a higher risk for suffering from the coronavirus, per CNN. But his troubles did not end there. Following his release, Tekashi 6ix9ine was admitted to the hospital after overdosing on diet pills and caffeine, People reported. 
Here's the truth about the rapper's troubling health emergency.
Tekashi 6ix9ine was very concerned about his weight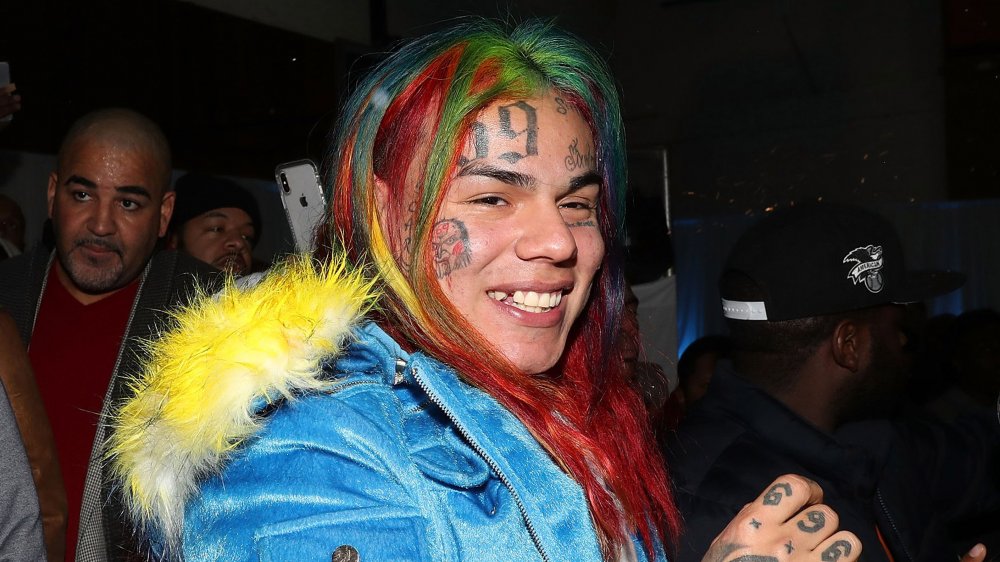 Shareif Ziyadat/Getty Images
Tekashi 6ix9ine was allegedly taking the diet pill Hydroxycut to lose the weight he put on during his time in prison. According to People, the rapper weighed more than 200 pounds and had lost 30 pounds since his release, but on Sept. 29, 2020, he reportedly had a dangerous reaction to diet pills.
The Shade Room reportedly talked to the rapper and learned that he drank a cup of coffee and "had 2 Hydroxycut pills, instead of the recommended 1 per day, which increased his heart rate and caused him to sweat excessively while in front of his computer." The rapper said he was not taking any other drugs at the time of his hospitalization in Florida.
Blue Diamond, a DJ who toured with Tekashi 6ix9ine, told Complex that the rich and famous rapper had worried about his diet in the past. "I don't know who told him he was fat," the DJ said in 2019. "He was very concerned about losing weight, so literally he would eat salads all day and drink water and a lot of lime." 
Some fans have taken to social media to wish the rapper a speedy recovery. Let's keep him in our prayers," one supporter tweeted. "Cancel culture can really take a toll on [one's] mental health."
If you or someone you know is struggling with substance abuse and mental health, please contact SAMHSA's 24-hour National Helpline at 1-800-662-HELP (4357).