Kellyanne Conway Tests Positive For COVID-19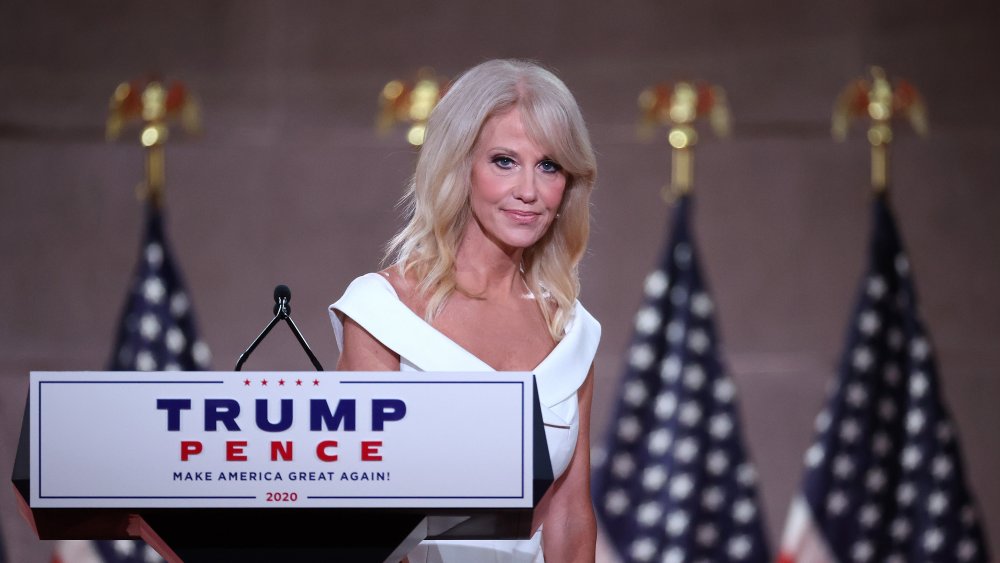 Chip Somodevilla/Getty Images
Former White House counselor Kellyanne Conway is one of several in President Donald Trump's administration to test positive for the COVID-19 virus. Conway revealed the news of her positive test results on Twitter. "Tonight I tested positive for COVID-19. My symptoms are mild (light cough) and I'm feeling fine. I have begun a quarantine process in consultation with physicians," Conway wrote. "As always, my heart is with everyone affected by this global pandemic."
The news came hours after both President Trump and first lady Melania Trump revealed that they'd both tested positive for COVID-19. Conway attended the Rose Garden event on Sept. 26, 2020, where Trump announced his Supreme Court pick, Amy Coney Barrett, to replace Ruth Bader Ginsburg on the Supreme Court. Conway sat front row at the Rose Garden event and could be seen mingling closely with others while not wearing a mask. As of this writing, Conway is now the seventh attendee of the event to contract the virus, per ABC News.
CNN reported that Conway interacted with Trump and other advisers since the SCOTUS nomination, and has since participated in debate sessions with the president.
Kellyanne Conway's daughter slammed her for COVID-19 diagnosis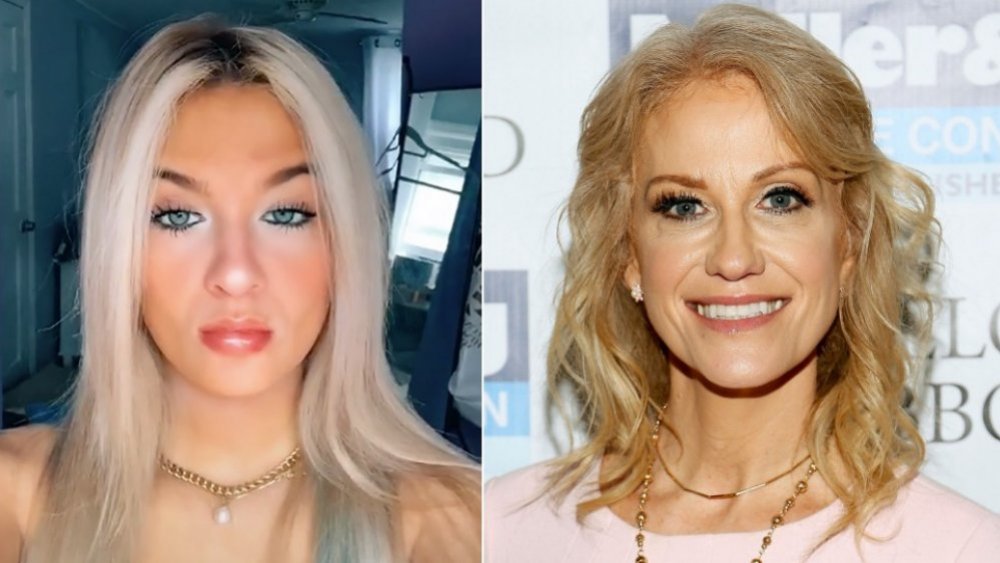 Claudia Conway, TikTok/Paul Morigi, Getty Images
After her announcement, Kellyanne Conway received love and prayers from her supporters via Twitter. Newsmax contributor Jessie Jane Duff responded to Conway's tweet, wishing her well. "We love you, Kellyanne. You and POTUS are going to crush the left as you come back stronger and more bad a**," Duff wrote. "We'll miss you at the WH, but we know your warrior spirit is alive and well with our MAGA team."
Some of the responses, however, have not been the most positive. One of her critics, comedian Kristina Wong, tweeted, "I'm so sorry to hear this. Inject bleach and wait until April until this goes away" — a reference to President Trump's April 2020 comment about injecting disinfectants.
One of Conway's loudest critics is in her inner circle. Less than an hour before Conway's public announcement about her diagnosis, her daughter Claudia revealed her mom's test results in a TikTok video. In a series of videos, Claudia, known for publicly disagreeing with her mother's politics, slammed her mother for not following COVID-19 protocol. In one video, she wrote, "I'm furious. Wear your masks. Don't listen to our idiot f***ing president piece of s***. Protect yourselves and those around you."
Claudia also revealed that Conway allegedly lied to her about her COVID-19 test results, adding, "She also lied to me today and said her test was negative when it literally wasn't and I spent all day around her." 
In August 2020, Claudia Conway revealed that she is seeking emancipation from her parents.