Chris Brown's Custody Drama Continues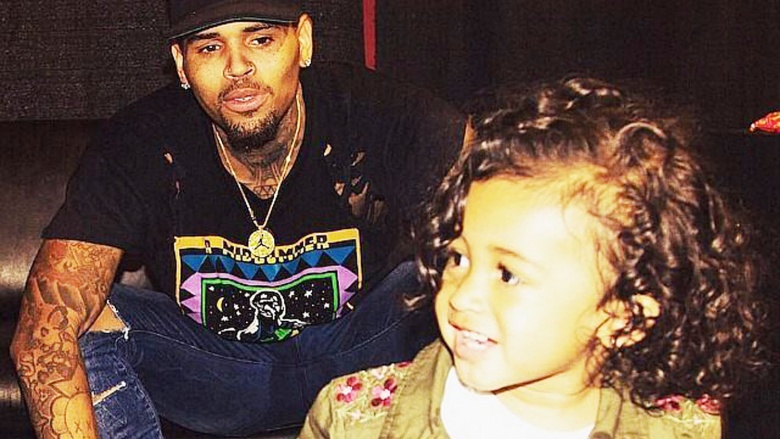 We never thought we'd see the day that Chris Brown and Brad Pitt have something in common, but it seems they do. Like Pitt, Breezy is now the target of a child protective services investigation, and he's not taking kindly to it.
The investigation was spawned after Brown allegedly pulled a gun on former beauty queen Baylee Curran during a party at his home, the New York Daily News reported. Brown and his legal team maintain his innocence and believe Curran was trying to set him up with false allegations.
TMZ reports that Nia Guzman, the mother of Brown's daughter, Royalty, filed the report, which prompted child services to visit his home on Sept. 22, 2016. Guzman wasn't in Brown's home at the time of the alleged incident, but sources say she's worried about Royalty's safety there. Sources also told the site that Guzman believes Brown is actually a good father—when he's on his own—but is negatively influenced by his buddies. Since Brown's arrest in late August 2016, he's reportedly been limited to supervised visits with Royalty.
Brown responded to the drama in a since-deleted Instagram video. "I take care of my daughter fully," he said in the clip (via E! News). "Somebody make [sic] an accusation, 90 percent of y'all believe it, and it's bulls***. The last three weeks or whatever been going on with the accusations, you know it's false."
"I don't get the benefit of the doubt as everybody else...I take great pride in being a father. I take great responsibility in being a father. I love my daughter, I make sure she's healthy, her education—I pay for it all," Brown said in a clip obtained by TMZ. "I never have an issue with that. What I do have an issue with is, if there's one inkling of a problem, somebody uses it as a meal ticket instead of treatment for their daughter," he said. "All these allegations and bulls***, stop lying bro...I got enough on my plate. Straight up."