The Truth About The Random Attack Against Rick Moranis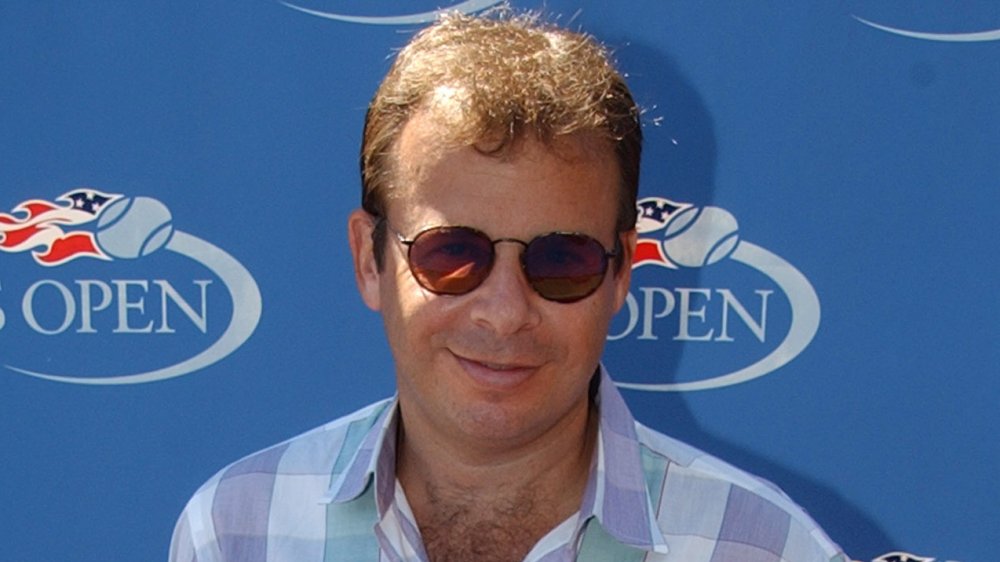 Dimitrios Kambouris/Getty Images
In what was a weird and unfortunate event in a list of weird and unfortunate events in 2020, actor Rick Moranis was assaulted on a New York street on Oct. 1, 2020. The actor, who is known and loved for his roles in Ghostbusters and Honey! I Shrunk the Kids, was walking around New York's Upper West Side around 7:30 a.m. on Oct. 1 when a random stranger on the street punched him in the head. The NYPD released a surveillance video from the incident that clearly shows a man stepping over to punch Moranis before continuing on his way. The video also shows Moranis drop to the ground as the suspect leaves. 
According to CNN, Moranis's management and lawyer confirmed he was assaulted. "He is fine but grateful for everyone's thoughts and well wishes," they said in a statement on Friday. As of the evening of Oct. 2, the suspect had not been found, but the NYPD has since shared a better image of the man whom they believe attacked Moranis. The NYPD is now asking for locals to respond if they recognize the alleged assailant.
Recognize Rick Moranis's assailant? There's a $2,500 reward for information leading to his arrest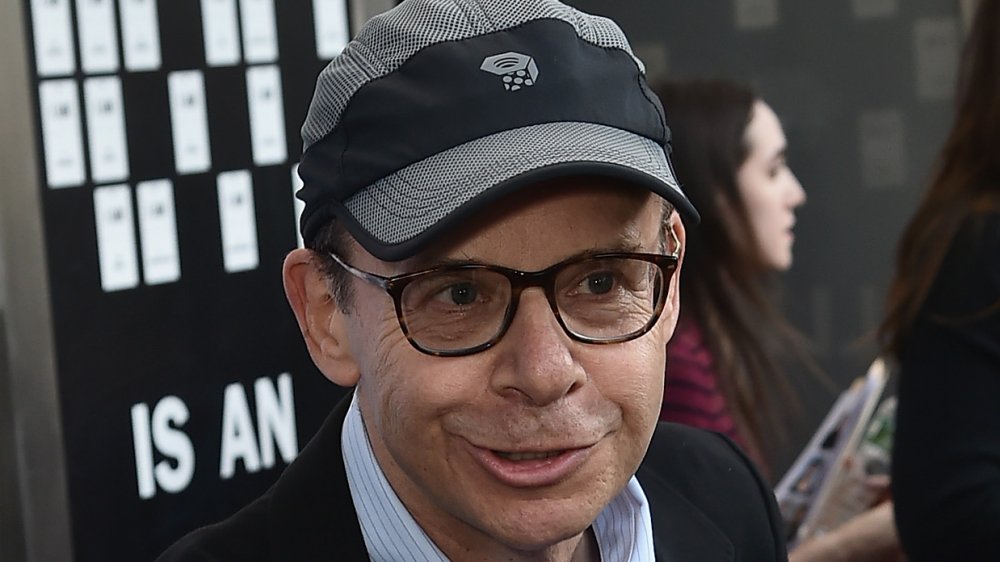 Theo Wargo/Getty Images
Because Rick Moranis is widely loved by his fellow actors and longtime fans alike, Twitter responded in kind when they found out he'd been hurt. Fellow Canadian actor Ryan Reynolds was quick to tweet about the assault: "Should have known not to subject Rick to the year 2020. Glad to hear he's okay." Captain America's Chris Evans was equally unhappy to hear that someone dared lay a hand on Moranis, tweeting, "My blood is boiling. Find this man. You don't touch Rick Moranis." 
One Twitter user compared Moranis to President Donald Trump, who just tested positive for COVID-19. Collectively, many are sending their well wishes to Moranis rather than Trump. Former co-star Tom Arnold also tweeted his anger over the attack, "Silent thoughts & prayers aren't enough for my Big Bully Co-Star Rick Moranis. He needs to hear them," followed by a phone number he claimed was Moranis's. (It was really just the New York number for directory information.)
The NYPD has since offered a $2,500 reward to anyone who provides information that leads them to the suspect, according to The Hollywood Reporter. The New York Post also reported that the doormen in the area of the assault are also dedicated to finding the man who did this. "If I had seen him, I would have knocked him out," one doorman told the publication. We couldn't agree more.