Body Language Expert Exposes Kamala Harris' Possible Advantage Over Mike Pence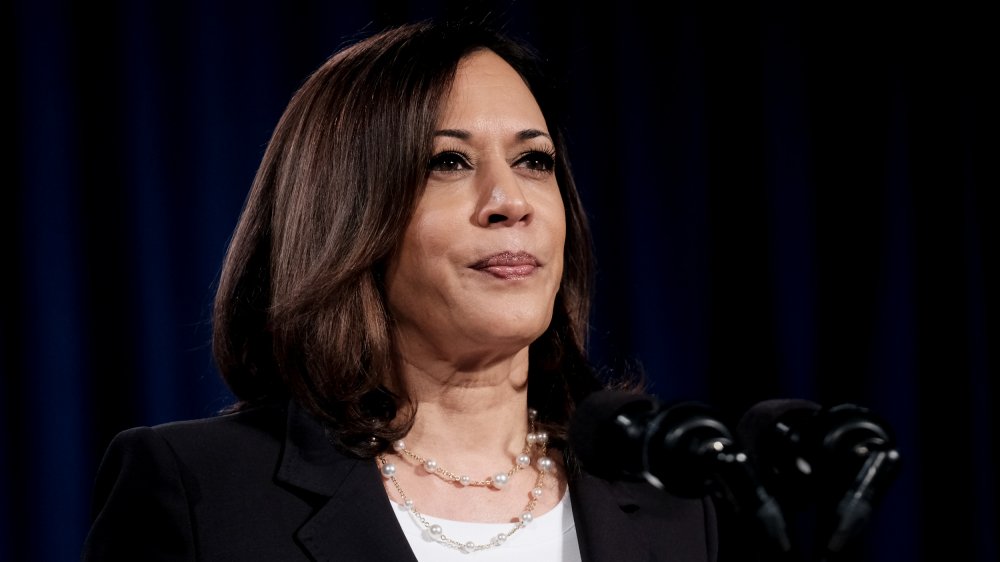 Michael A. Mccoy/Getty Images
All eyes are on the vice presidential debate as incumbent Mike Pence squares off against California Sen. Kamala Harris. Even though VP debates historically haven't had much of an influence on election outcomes, according to Pew Research, this year, the stakes have never been higher for the bottom of the ticket. 
Pundits are calling the first debate between President Donald Trump and former Vice President Joe Biden disastrous because it was riddled by insults, interruptions, and provided very little substance about where candidates stood on the issues (per Vox). Given Trump's COVID-19 diagnosis, it's unclear if he and Biden will get a chance to meet again before the election. It's possible the next scheduled debate in Miami may be canceled due to Trump's illness or his need to stay in quarantine (via South Florida Sun-Sentinel). 
All the more reason for America to tune in to watch Pence and Harris square off. According to body language expert Dr. Reneé Carr, a corporate and political advisor, Harris has a body language secret weapon that puts her at an advantage over Pence. In an interview with Nicki Swift, Carr explained that Harris has the ability to portray more confidence and aggressiveness than Pence — who, because of his boisterous running mate, is forced to take a more deferential role. Let's break this down.
Kamala Harris can be more aggressive than Mike Pence, expert says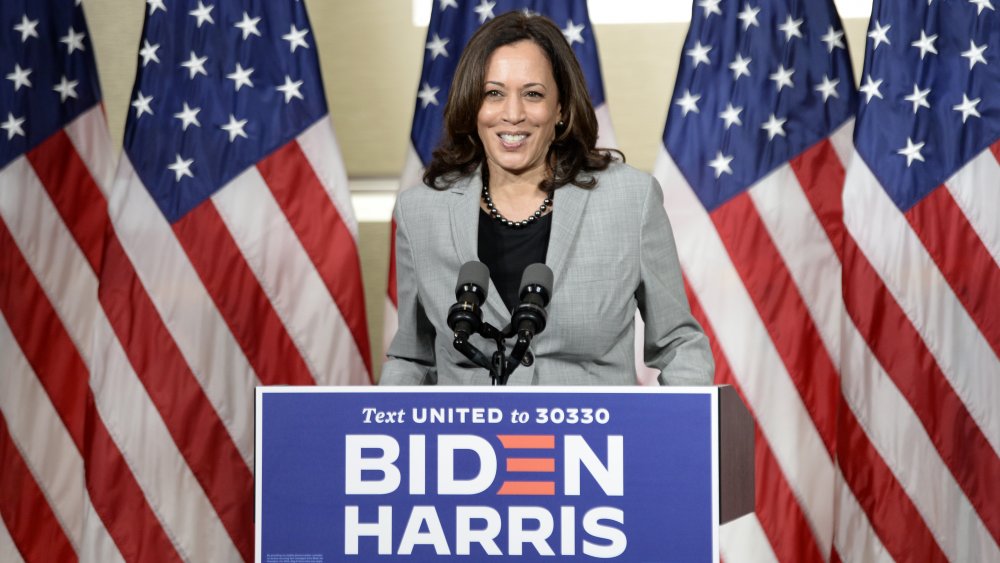 Sara D. Davis/Getty Images
According to expert Dr. Reneé Carr, Kamala Harris' secret weapon is her confidence. "She's a very composed person and she's very confident in herself," Carr said. This is why you won't see Harris fidget or readjust her hair or clothes on the debate stage. "Another sign about her being very confident would be that she looks very straight ahead," Carr added. "She knows exactly where the camera is most of the time ... that just gives her the freedom to focus on just what she's saying."
When Harris is debating, she tends to exhibit aggression with facial expressions that seem stern and disapproving, Carr said. "I think that mothers will be able to recognize when she's irritated," she added. "When she gets frustrated, her nose flares, which is another mom move."
Pence, meanwhile, may not be able to get away with being so forceful. "What I would expect from him is for him [is to use] demonstrative body language to show that he is giving way to his opponent," Carr said. "He may go like, 'Sure. Kamala, what do you think?' He'll do this as a way to show that 'I'm giving you the floor, I'm being respectful.'" Carr added, "And he will probably use language — 'if I could just say something here' — so that he's showing that 'I'm going to say something, but I'm not being too aggressive.'"