The Real Reason Gizelle Bryant Hired A Bodyguard On RHOP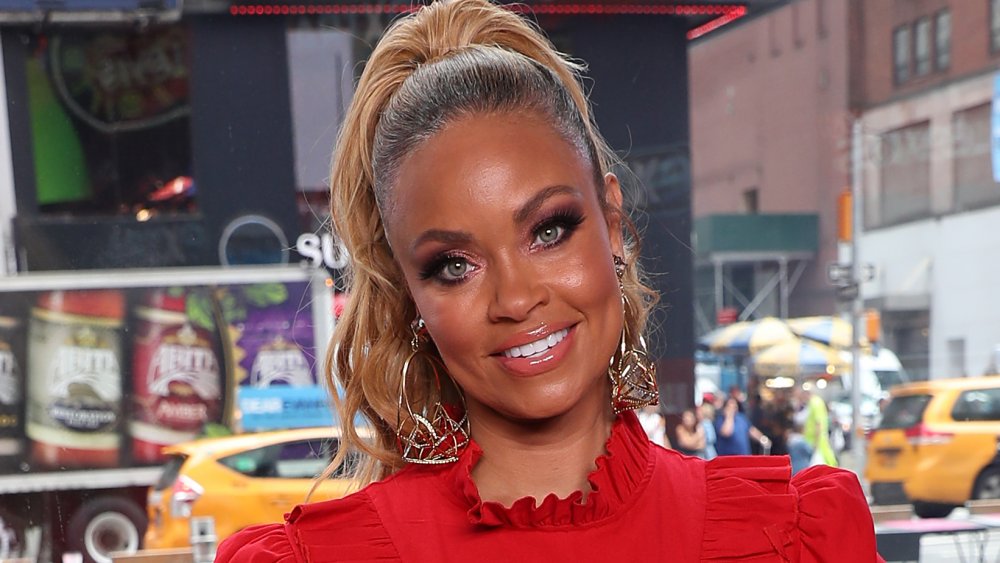 Bennett Raglin/Getty Images
The physical altercation between Real Housewives of Potomac stars Monique Samuels and Candiace Dillard during Season 5 of the show was hyped up for months. Viewers finally got to see some footage during the RHOP episodes that aired on Sept. 20, 2020, and Sept. 27, 2020. The Oct. 4, 2020, episode was all about the aftermath of the fight. Candiace discussed the incident with a therapist, while the other cast members went to Karen Huger's home to talk to Monique about her role in the altercation. Ashley Darby brought her son Dean as her plus one for the group gathering and Gizelle Bryant pulled up with a security guard named KB. It marked the first time he appeared on the show, but his appearance was instantly iconic. 
One fan tweeted, "It's absolutely hilarious to me that Gizelle showed up with a bodyguard and Ashley showed up with a baby." Another said, "Gizelle really bringing a bodyguard this is ridiculous." A different viewer shared, "gizelle bringing this damn bodyguard to karen's house is exactly why she's such an iconic housewife and also why i f**king hate her lmao."
There has been tension between Gizelle and Monique ever since Monique told Gizelle that she owned four homes during their first meeting. They have had some moments of fun here and there, but these two have never really been friends. Given their history — in addition to the fight between Monique and Candiace — it's not surprising that Gizelle isn't #TeamMonique, but why did she bring a bodyguard? The Potomac Housewife has defended that decision.
Gizelle Bryant says she's not scared of Monique Samuels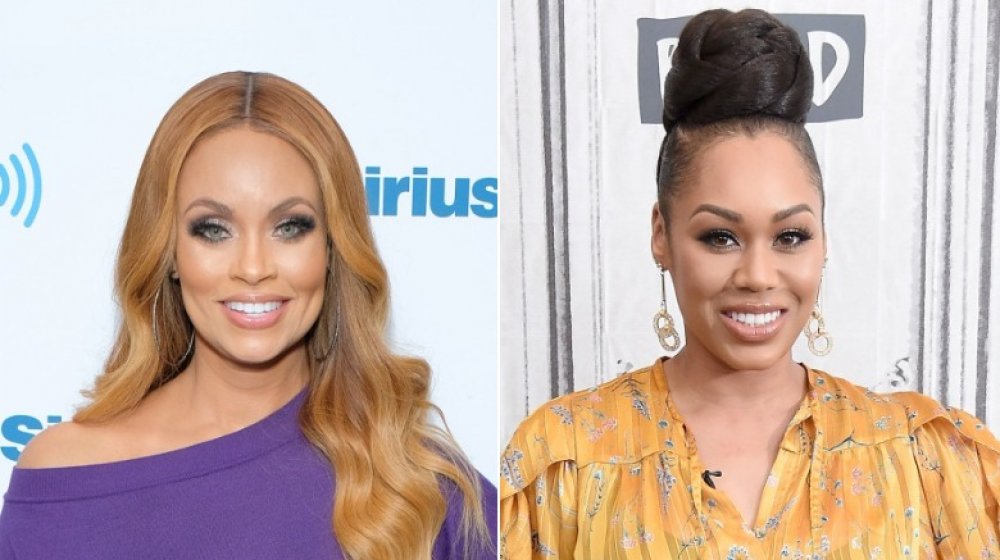 Matthew Eisman, Gary Gershoff/Getty Images
During an episode of The Real Housewives of Potomac After Show, Gizelle Bryant explained why she brought KB (the bodyguard) to Karen Huger's house. She shared,"After I saw Monique [Samuels] do what she did to Candiace [Dillard], and knowing how Monique, internally, despises my every existence, I felt like 'Well, if she gon' do that to Candiace, there's no stopping her from trying to ... rip my wig off or do something to me and I'm not going to give her that opportunity." 
"Am I scared of Monique? Absolutely not," Gizelle insisted. Gizelle rhetorically asked, "Is she capable of doing things that I don't think is right in front of the camera? Absolutely. We saw it." Gizelle added, "So, I was just making sure that if she [gets] froggy, KB is there to handle it."
Gizelle elaborated, "Candiace has had to live this via social media [on the] internet probably for the next five years. You know, if you Google Candiace's name, that's all you're gonna see, and, you know, I had to do whatever I had to do to protect myself." She reminded the fans, "I have three kids and an international, superstar pastor boyfriend," referring to her ex-husband/current boyfriend Jamal Bryant. 
So what do the other Real Housewives of Potomac cast members think about KB's presence?
Robyn Dixon and Karen Huger called Gizelle Bryant 'extra' for bringing a bodyguard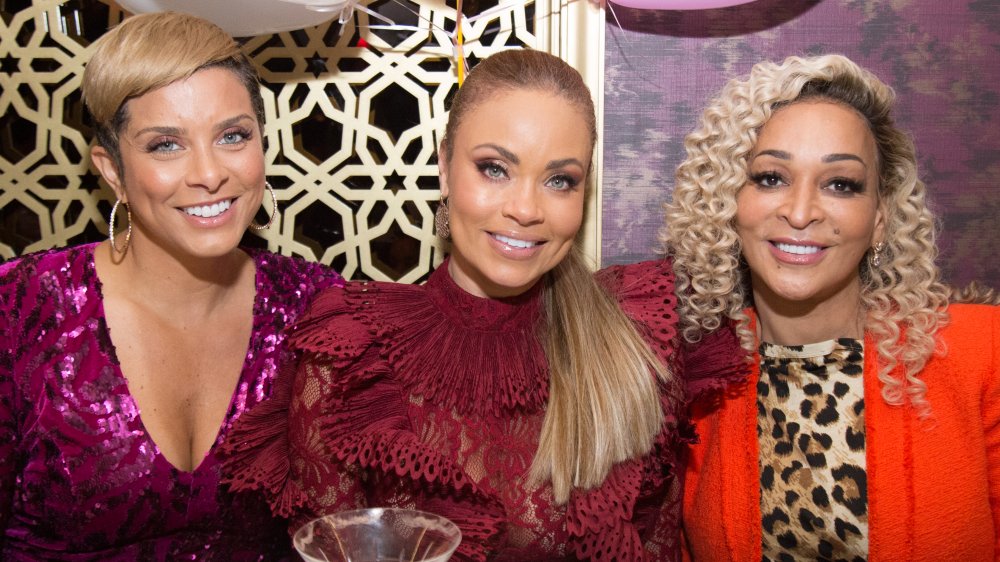 Brian Stukes/Getty Images
The cast reacted to Gizelle Bryant's bodyguard during an episode of The Real Housewives of Potomac After Show. Gizelle's frenemy Karen Huger said, "Gizelle was just being extra. That is what she does. She's never had a security guard in five years, especially not at any event I've hosted." Karen revealed that she already had security covered. She added that she was miffed Gizelle brought someone into her home without notice, however, she "rose above it."
Gizelle's BFF Robyn Dixon remarked, "That was just typical Gizelle fashion, walk in with the security guard, being super extra." That's when Robyn said "I'm not scared of Monique" and offered to be her bodyguard instead. Robyn said, "You did not have to pay for KB. I would have held it down, OK?"
Newbie Wendy Osefo recounted, "When I saw the security guard there, my first thought was 'Oh, that's what we're doing? We're bringing security guards now?'" However, she said she understood Gizelle's decision, explaining, "When someone takes it to the level of a physical attack, you no longer know what they're capable of."
Wendy continued, "[Monique] might not like what we have to say and we can no longer measure what your reaction to situations will be, so Gizelle brought her bodyguard." Was the security guard completely necessary? That's up for the debate, but no one could argue that Gizelle's decision to bring KB along didn't make for entertaining television.